*Disclosure* This is a part of a sponsored series with Xfinity and all my thoughts and excitement of watching Scandal and staying connected are my own!
Do you remember when I told you that I was working with Xfinity and bringing you a few posts over the next few month? Well I am back with another fun one for you! In my last post, I shared how I am and have been a Comcast/Xfinity customer since the start of my blog and today, well, I am sharing another reason why they save my pop culture life…
Listen, with me spending most of my time behind the computer, I often need a break and time to just veg and get lost in TV. Scandal just happens to be one of my most watched shows that I am front and center for!
But, oftentimes life happens and it unfortunately keeps me away from my shows, BUT thanks to my X1 DVR, me and my girls can still get together for a delayed Scandal Binge! I promise you this is what we did with last week's episode!
And honey, it is getting good!
BUT, did you know that beyond watching your fave shows a few hours or days later, if you are impatient and cannot get in front of your TV any time soon, did you know that XFINITY is the only provider that makes it easy to stay connected at all your favorite places at NO additional cost?
For reals, like you can literally stream your shows wirelessly- wherever your phone or tablet will take you! And with Game of Thrones, Once Upon a Time, and Empire added to the mix? Girlfriend, I need to make sure that I am all set up, proper like…
So for me, if I am in Cali, visiting my fam bam, and my mother or sister do not record or watch the same shows that I watch religiously, I can just pop open my phone, laptop or tablet and instantly watch my DVR'd shows that I've downloaded (because you have to download them first!) thanks to the new and fancy X1 DVR!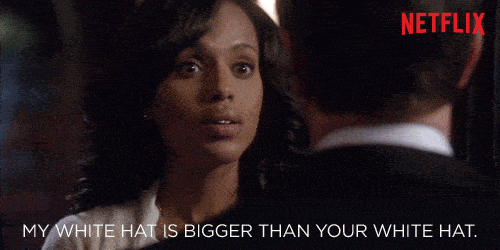 And listen, you can watch your recorded shows from anywhere: at the park, on your porch, in bed, on the train ride home – basically wherever you want! With Google Fiber, you're stuck watching your recorded shows at home… and really, who has time for that?
XFINITY allows for a change of scenery – as it warms up in Atlanta, I'm definitely going to enjoy it! With X1 DVR, you can take your favorite recordings on the go to enjoy anywhere – you can't do that with Google Fiber.
Roommate or family member hogging the TV? No worries – with the Cloud functionality of X1, you can stream every channel live on any device in your home. Don't waste time waiting for the big screen and watch on your own!
Don't worry about space and storage! The X1 DVR allows for 500GB of storage, meaning you've got tons of shows and movies at your fingertips after downloading.
With the travel schedule I am working on for this spring season and how heated Scandal and How To Get Away With Murder is getting, I need to stay up to date and on top of things! Maybe even Once Upon a Time (I do go up and down with watching this one!)
But you can learn more about how this technology is helping you stay indulged in your fave shows at xfinityfacts.com!
What shows do you have DVR'ed? Which ones do you NEVER miss!?! I cannot be the only one addicted!
*Disclosure* This is a part of a sponsored series with Xfinity and all my thoughts and excitement of watching Scandal and staying connected are my own!