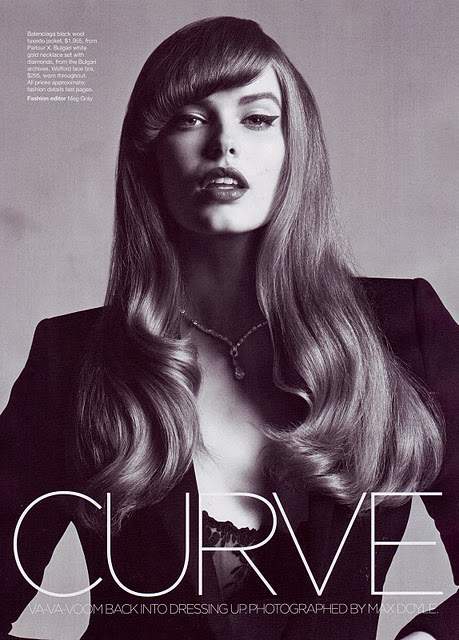 I love a great editorial, especially when it is a plus size model in a high fashion magazine- such as Vogue. Enter in the current "it" plus size model, Robyn Lawley! You may remember her from Vogue Italia's Belle Vere cover shoot; well Miss Lawley is at it again, this time making waves over at Vogue Australia!
Hopefully one day, we can bring this fabulous showcase of plus size fashion from across the pond and from down under to the US- yes? Am I being too wishful in my thinking here?
From Stylite, Editor in Chief, Kirstie Clements opens up about working with Robyn Lawley and plus size fashion:
"This is the first time Vogue Australia has shot a larger model and of course now that we have done it, I ask myself why we didn't do it sooner. But that's because Robyn is especially gorgeous. I went to the shoot to meet her and was transfixed by her beauty and poise. She is a truly super duper model. When a plus size model first turns up to the studio, she may be an anomaly to a team normally used to working with size 6's, but once photographer Max Doyle started shooting Robyn, we quickly readjusted our preconceived notions of beauty. She doesn't actually look plus size to me at all now. I said to a colleague on set later that day, "And men like curves don't they?" He looked at me like I was an idiot. "Yes Kirsty, we certainly do" was his laconic reply. It's an interesting conversation – the world of high fashion and fuller-figured women. One that needs to be continued".
Yes, I could not agree more! Well, without any further ado, here is the CURVE photo shoot with Robyn Lawley in Vogue Australia:
Robyn Lawley in First Vogue Australia Plus Size Spread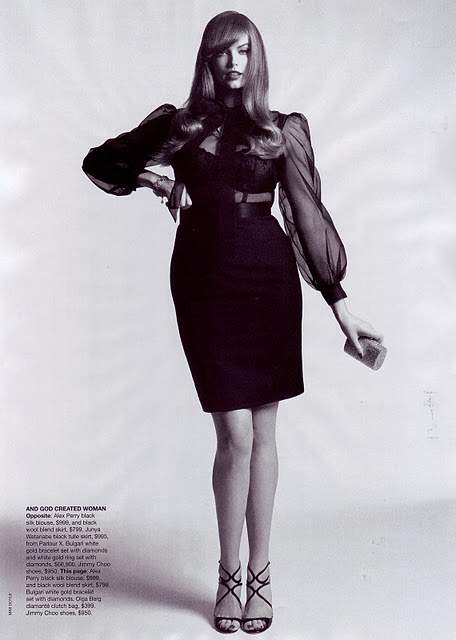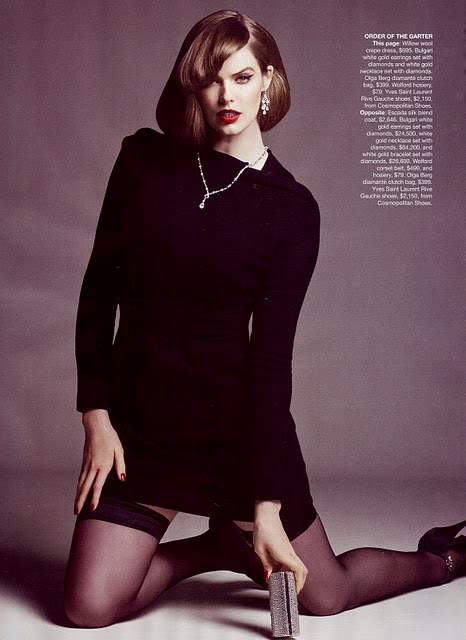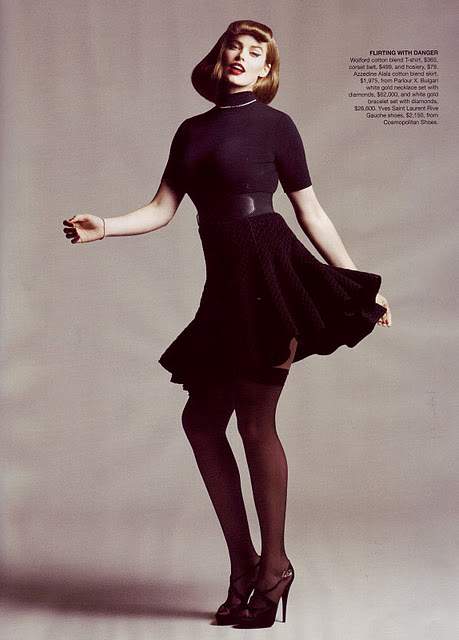 What is even greater in this shoot, is that Robyn Lawley is clothed. CLOTHED fashionably, edgy, sensually, AND giving me a bit of Miss Linda Evangelista! I dunno! BUT, this fact, even Robyn Lawley's agent, Chelsea Bonner, the director of plus size-specialist agency Bella Model Management, sees this Vogue Australia editorial is an even sweeter victory than the Vogue Italia cover.
"The amazing thing about the VogueAustralia shoot is that they actually dressed her – went out and found these beautiful designer garments to wear" Bonner toldfrockwriter. "Which just proves the point that there is clothing available for plus size models to wear in high fashion, it just takes a little bit of extra effort to find them.Vogue Australia went to that effort and the results are incredible."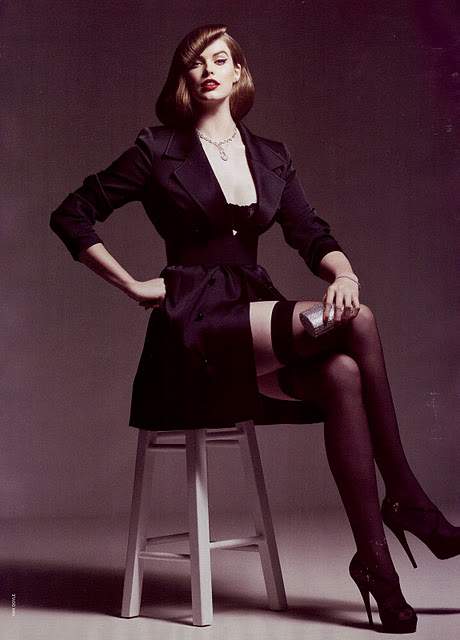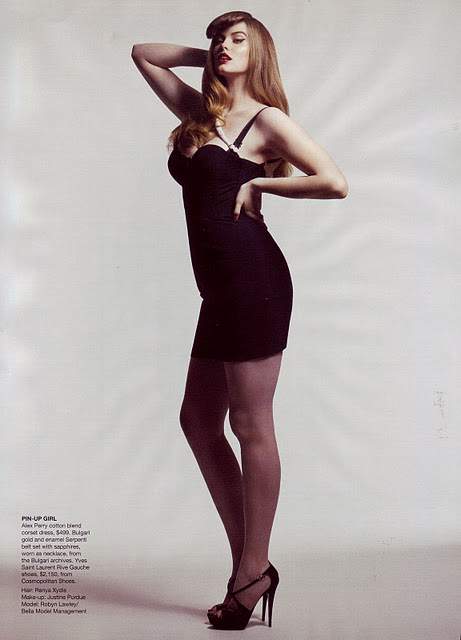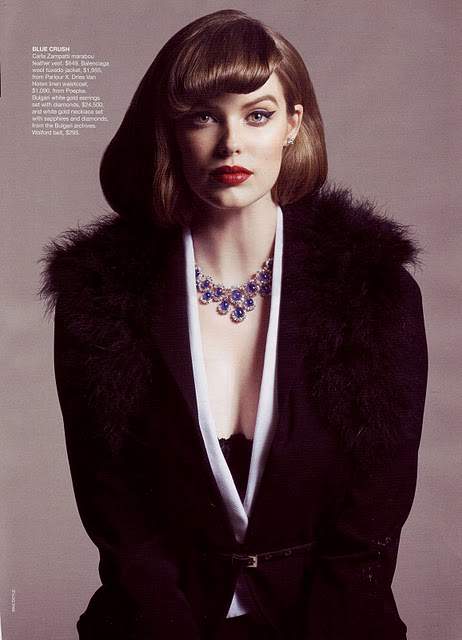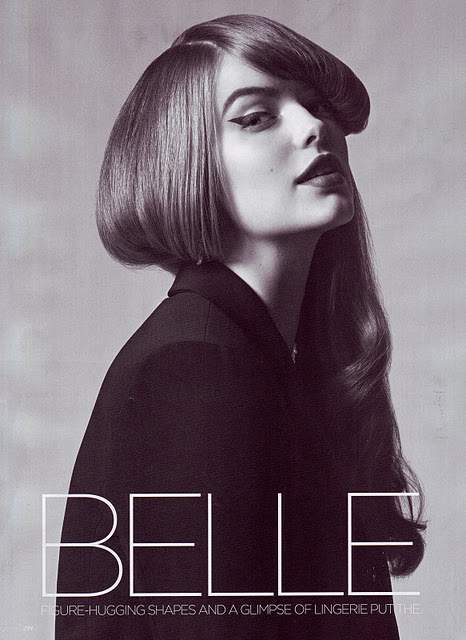 Of the rollercoaster media ride that ensued in the wake of the Italian cover, Bonner adds, "It went viral worldwide, has been commented on in I don't know how many hundreds of magazines, blog sites and newspapers. And it reflects, I think, definitely the shift in consumers. Women want to see more realistic-sized models in magazines. They're screaming for it. The response that we had from Italian Voguewas absolutely out of control. But my personal opinion is that Australian Vogue has blown Italian Vogue out of the water because of the fact that it is a true fashion editorial – rather than having curvy girls in lingerie, like they normally do. It's not just having a token plus size model. It's a true fashion editorial."
NOW, if only we could get the same love and feature in the US, I will be completely happy!
Do YOU Like/Love it? Sound Off!