Let's talk plus size denim, shall we? Ask any woman to tell you her top five closet favorites, and I bet you something denim is on the list. Maybe. If not, it is at the top of her lst for the scariest things to shop for. One or the other! Just last week, our EIC, Marie Denee played around with some cool new trends in plus size denim, which has us really excited.
She even did a high kick and splist in those jeans! Did you see that???
This was impressive, considering I never thought jeans would ever be this comfortable!
Denim has changed so much in fashion and we're here for all of it. We've been watching the denim trend evolve and loving it. From the re-invented Mom jean to the return of patchworked denim to unfinished hems?
Loving it.
Casual and funky to perfectly polished, these new textures and styles have me totally crushing over jeans again. That's why today, we share a few of the plus size denim trends in spring, that we know you will be rocking!
Ready to check out what's new in denim this spring? Well, I am hyped to share them with you!
You ready?
Denim Styles to Watch this Spring

Blocked Jeans at Eloquii.com
Patchwork Denim Skinny Jeans at LaneBryant.com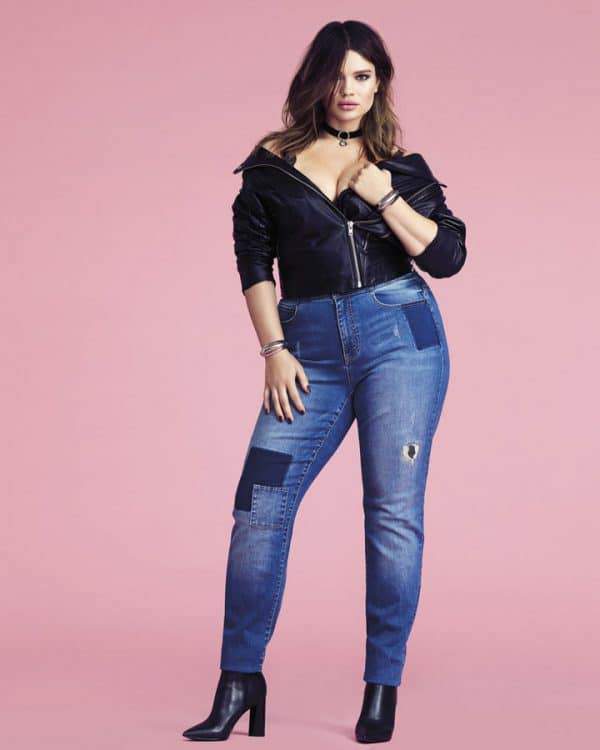 Patchwork Jeans at AdditionElle.com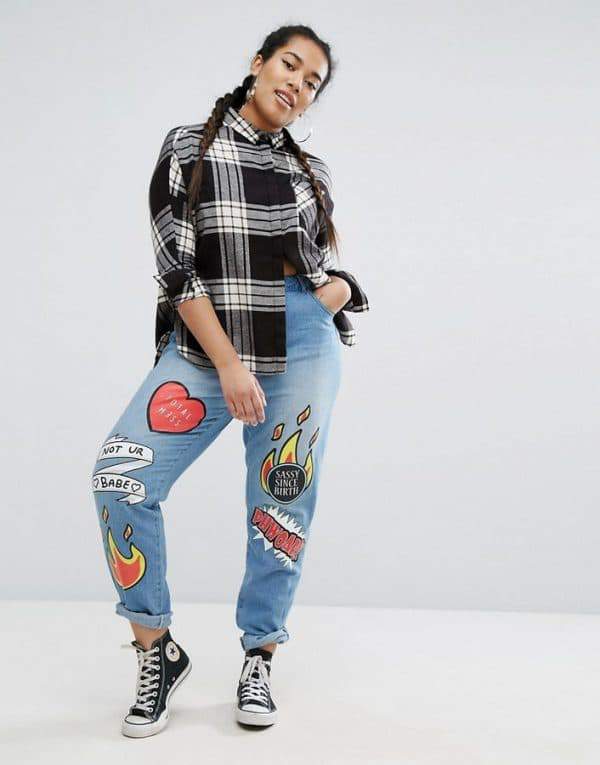 Daisy Street Plus Boyfriend Jean with Patchwork Detail at Asos.com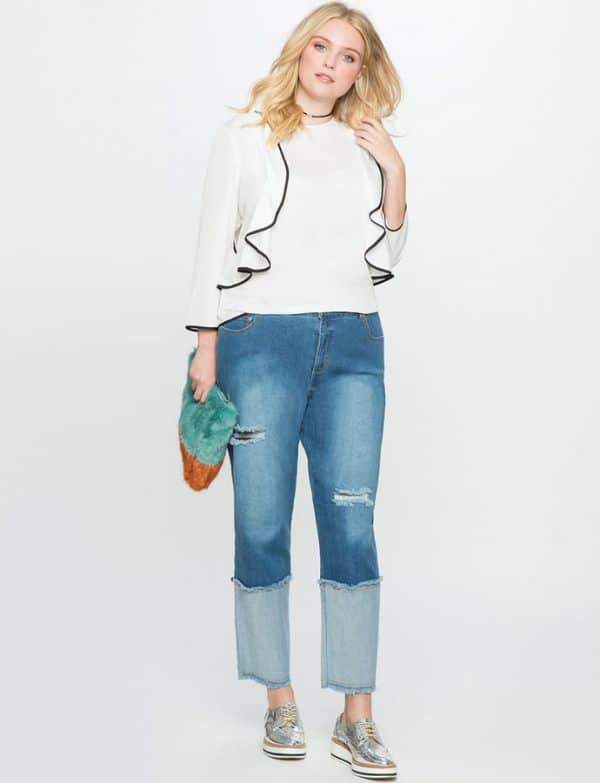 Studio Cuffed Jean with Patches at Eloquii.com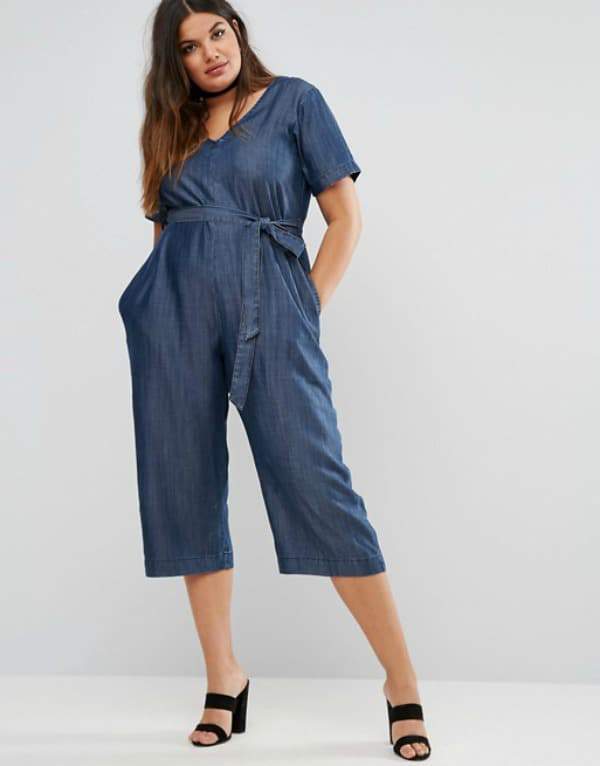 ASOS CURVE Denim Jumpsuit in Dark Wash Blue With Belt at Asos.com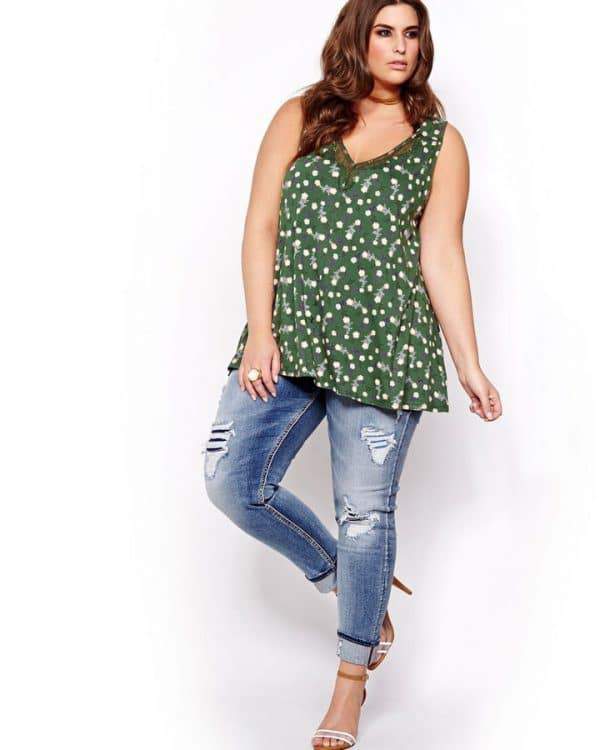 Fringed Denim Shirt Dress at Eloquii.com
Did you know there were so many ways to rock your plus size denim this spring? Are you excited? These looks are far from the days of basic jeans and t-shirts. I mean, you can still rock jeans and a tee, but now it's more like destructed boyfriends and cool graphic tees. I'm so swooning over the cropped denim jumpsuit situation, I can see it on casual Friday already.
If you want to learn more about plus size jeans and how to shop or them, make sure you check out our Style 101: Plus Size Denim Guide!
Which look is your favorite? How much denim do you wear in a week?