Looking through your closet for what to wear to the annual NYE bash? Look to the stars for some inspiration on how to sparkle and shine as you wine and dine into the next decade!
2019 Plus Size Outfits for New Year's Eve Based On Your Astrological Sign!
Aries (March 21-April 19)
Where there is smoke- there is fire. You, Aries, are smoking hot and deserve to celebrate NYE in true Aries fashion.
This Sequin and Velvet Dress from SHEIN is sexy, slightly scandalous, and ready for a night to remember (or not)…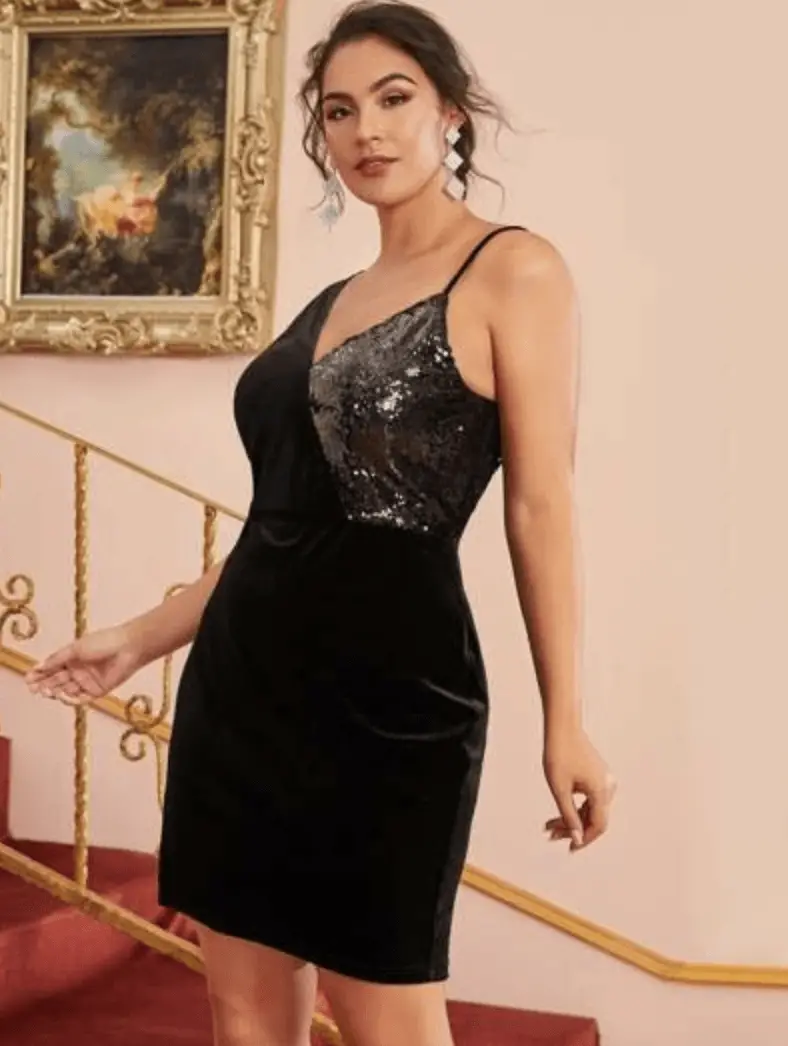 Taurus (April 20-May 20)
Taurus, you have worked so hard this year. It is time to sit back in luxury and enjoy the fruits of your labor.
Since comfort is on the top of your list why not indulge yourself with Velvet Maxi Dress from Anthropologie?
It's the perfect dress for you to ring in the New Year.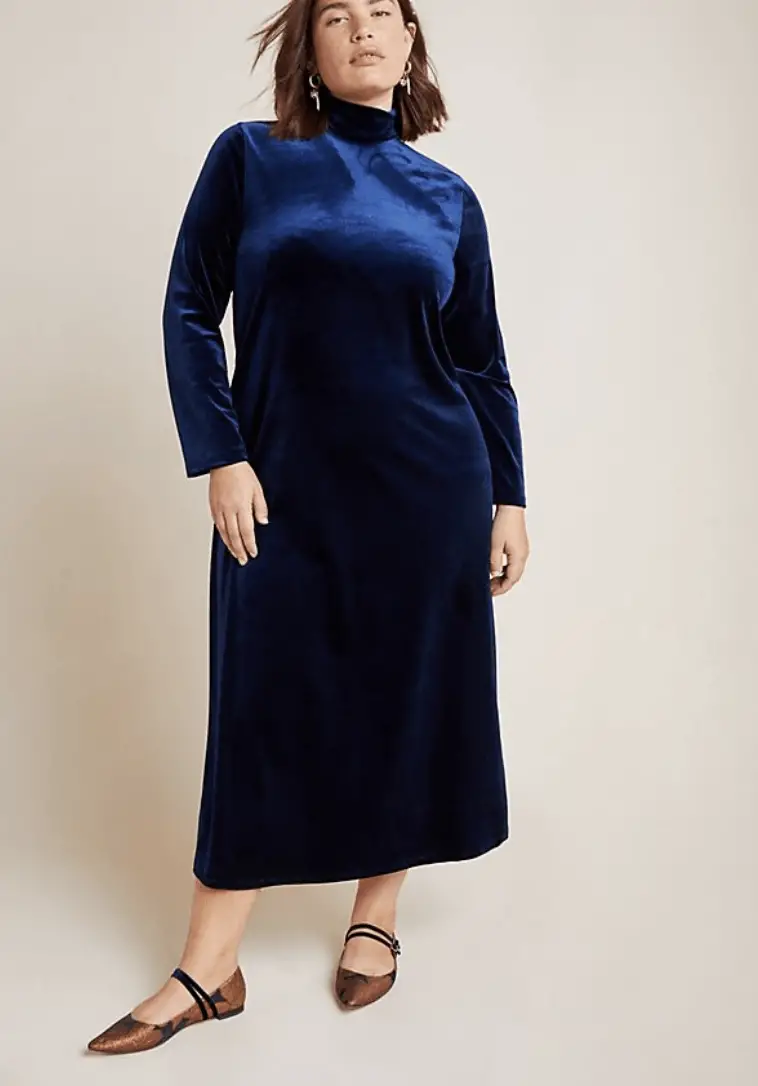 Gemini (May 21-June 20)
The dress that launched a thousand conversations. That is what your perfect NYE dress is dear twin sign.
With this Ombre Metallic Halter dress from Gabrielle Unions FTF collection, you are sure to be the talk of the town!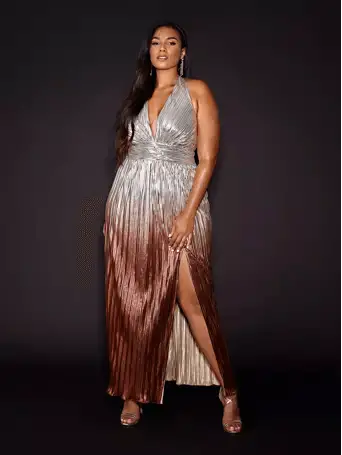 Cancer (June 21-July 22)
With delicate mesh sleeves that reveal your arms and a shorter hem length, this little black dress from Lane Bryant is perfect for you, Cancer.
Flirty, Fun, but Firm in continuing your change in not letting people walk all over you.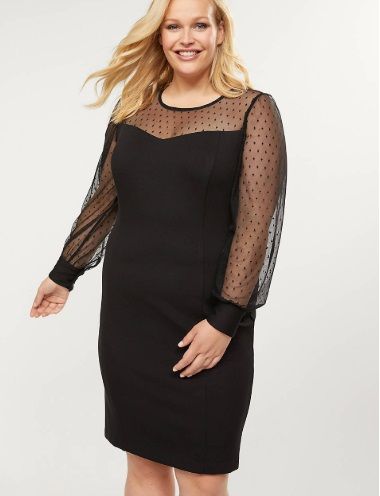 Leo (July 23-August 22)
With all the dramatic details to be a certifiable show stopper, this pleated ombre plus size plunge gown is everything you need this New Year Eve.
Take a prowl around the party as the queen you are and get ready to rule this new decade.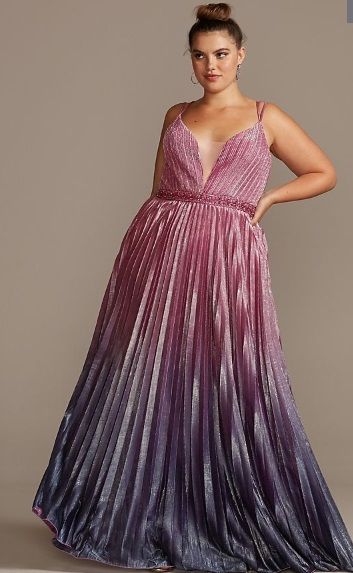 Virgo (Aug 23-Sep 22)
Looking for a sensible dress that can be worn on NYE and other events? Then the Trudy Dress in solid black from Karina Dresses is the dress for you, Virgo.
Dress it up with accessories for NYE and dress it down for day to day wear.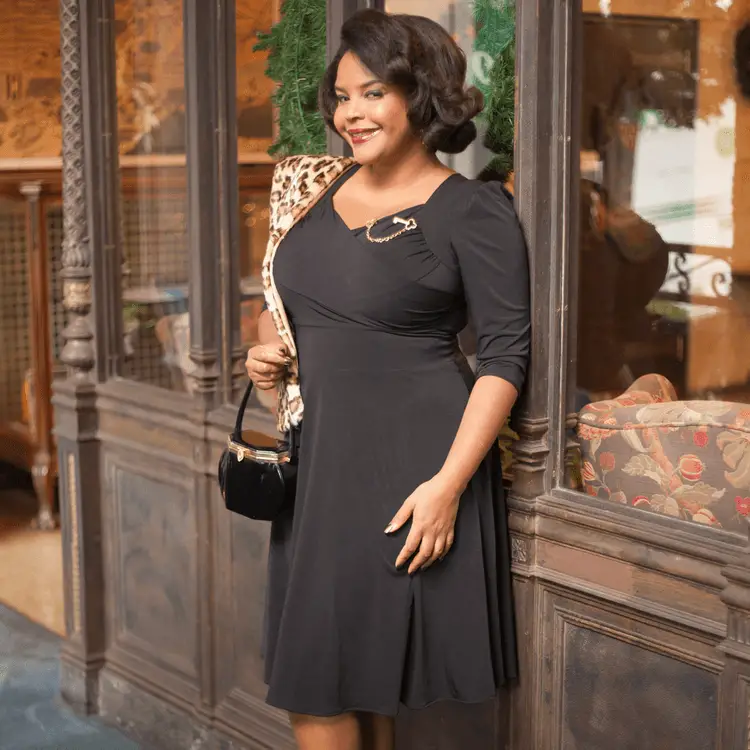 Libra (September 23-October 22)
Sexy, sweet, and ready to party!
Have the time of your life this NYE in this Sequin Stripe Cami Dress so you can sparkle all night long into the New Year Libra.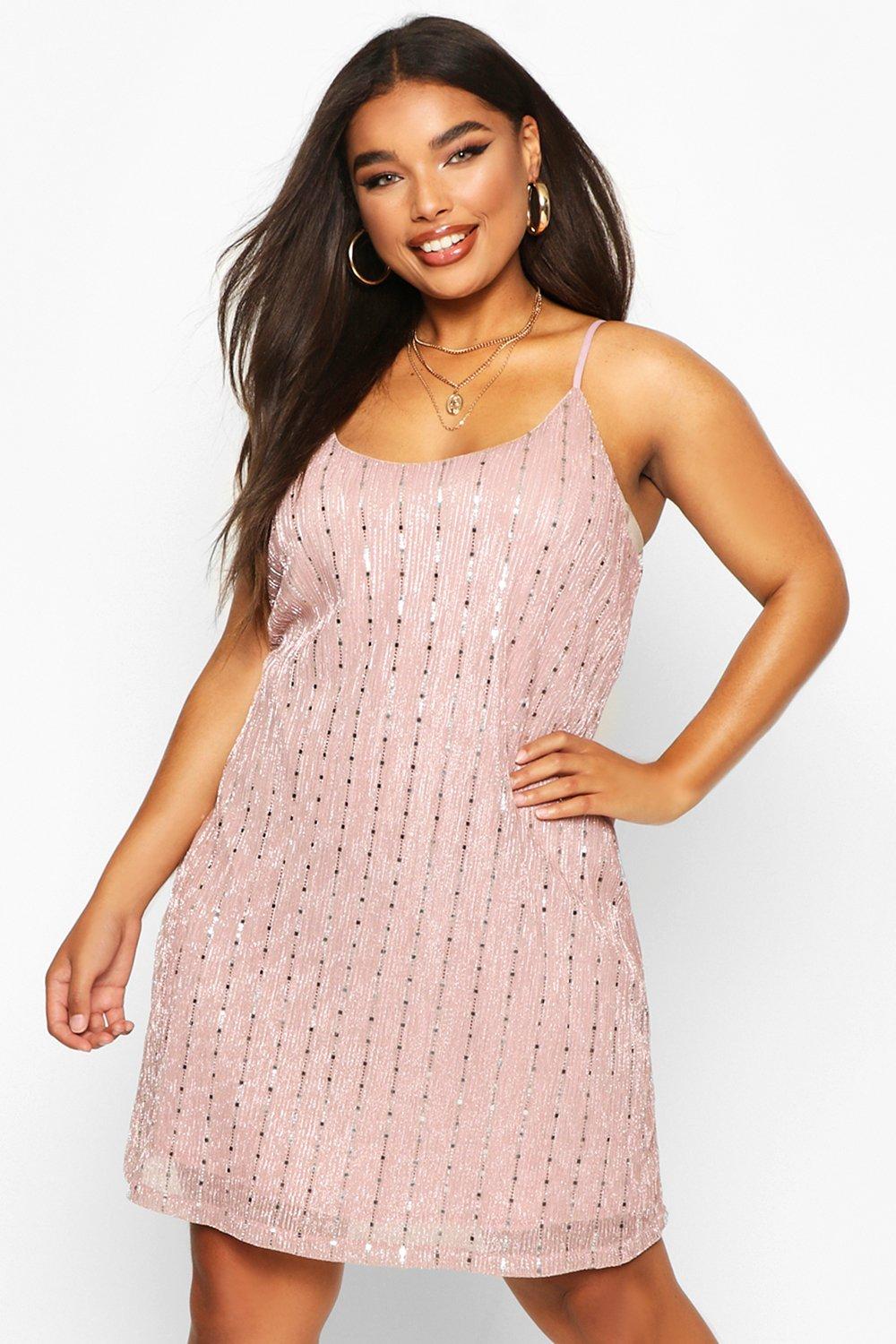 Scorpio (October 23-November 21)
All the drama and intensity you could desire for the new year has manifested itself into the form of this black sequin dress from City Chic.
Start the decade off as the sexy siren you are.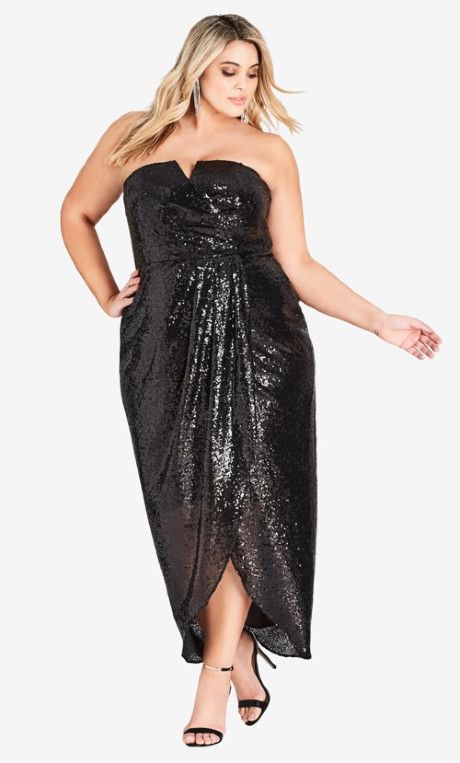 Sagittarius (November 22-December 21)
You are an icon Sag, so rock and roll into the next decade while wearing this stunning red bodycon dress from SHEIN.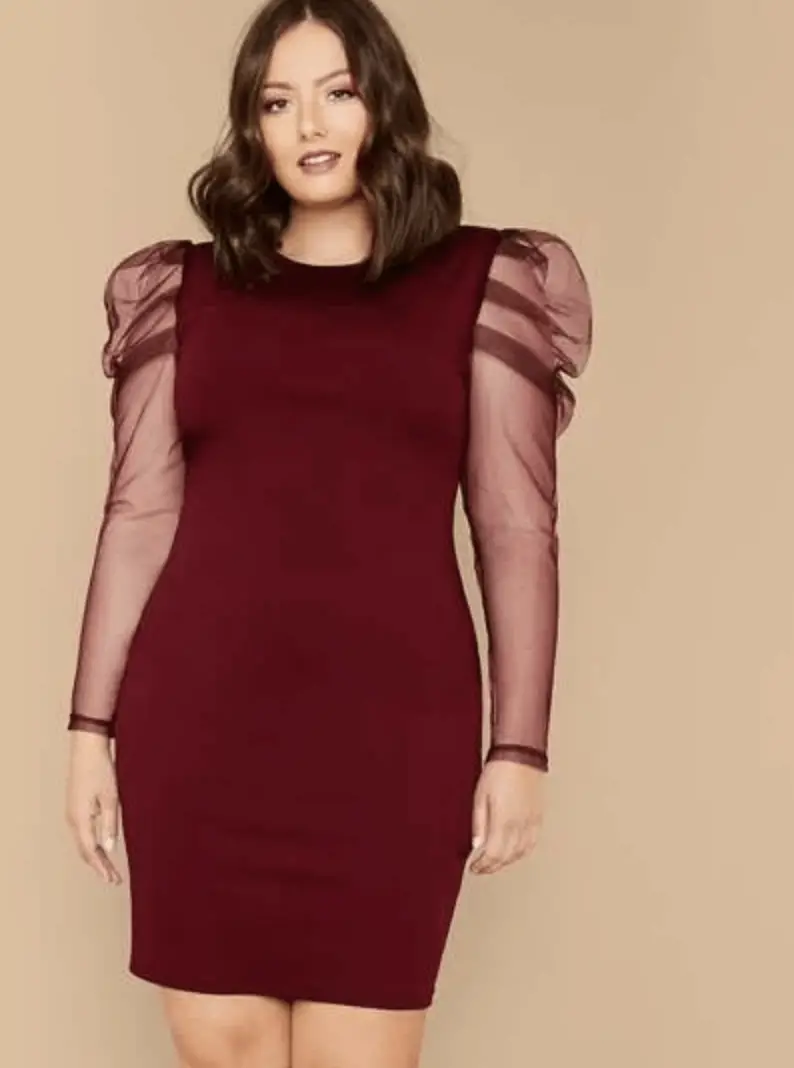 Capricorn (December 22-January 19)
Ring in the new year in this classic special occasion black lace midi dress from Torrid. Upscale and full allure this is the dress you were meant to wear Cap.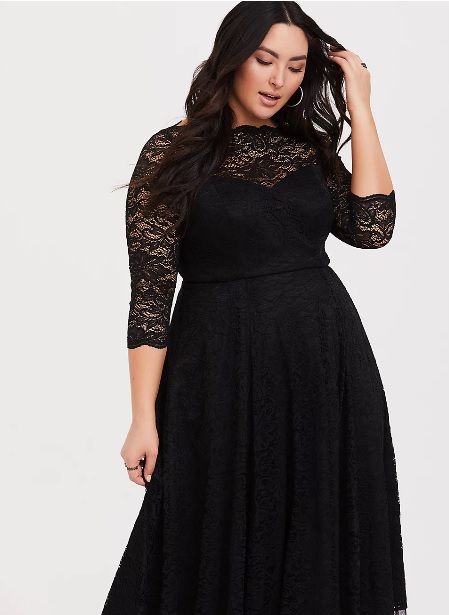 Aquarius (January 20-February 18)
Pantone says classic blue is the color of 2020- you say "Been there done that!"
Your trendsetter senses are tingling and they are all about the potential of Craig Green. (It is the color of money after all)!
Enter the future in this Jodie Romper from Courtney Noelle.
Pisces (February 19-March 20)
We love a sequin moment. We especially love an unconventional sequin moment. Stun in sparkling sequins are you welcome the new decade in this sequin wrap dress from Eloquii.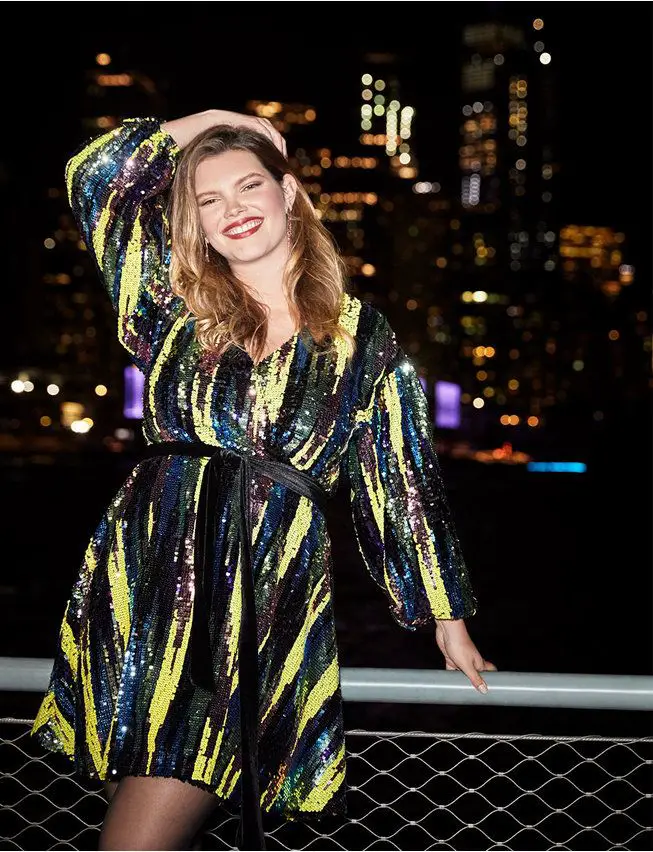 Are you ready to paint the town in your plus size outfit for New Year's Eve? Let us know if your outfit matches your sign!
Looking for the perfect wide calf boot? Why not try these Wide Calf Boot Based on Your Astrological Sign.