I'm not sure what I love most about Halloween, the flood of pictures showing off Halloween costumes on social media or 75% off Halloween candy. From Daddy's Little Monster to Madam Miss Piggy, this spooky holiday is about having a good time in costumes full of imagination, channeling our favorite characters, celebrities and objects. Today, we're showing off 20 Plus Size Social Media Rockstars who have owned Halloween!
Every year more and more plus size beauties and beau are joining in the fun and showing off tons of creativity in their costume selection and theme.
I had the best night stalking social media and finding some of the Best Plus Size Costumes for Halloween 2016!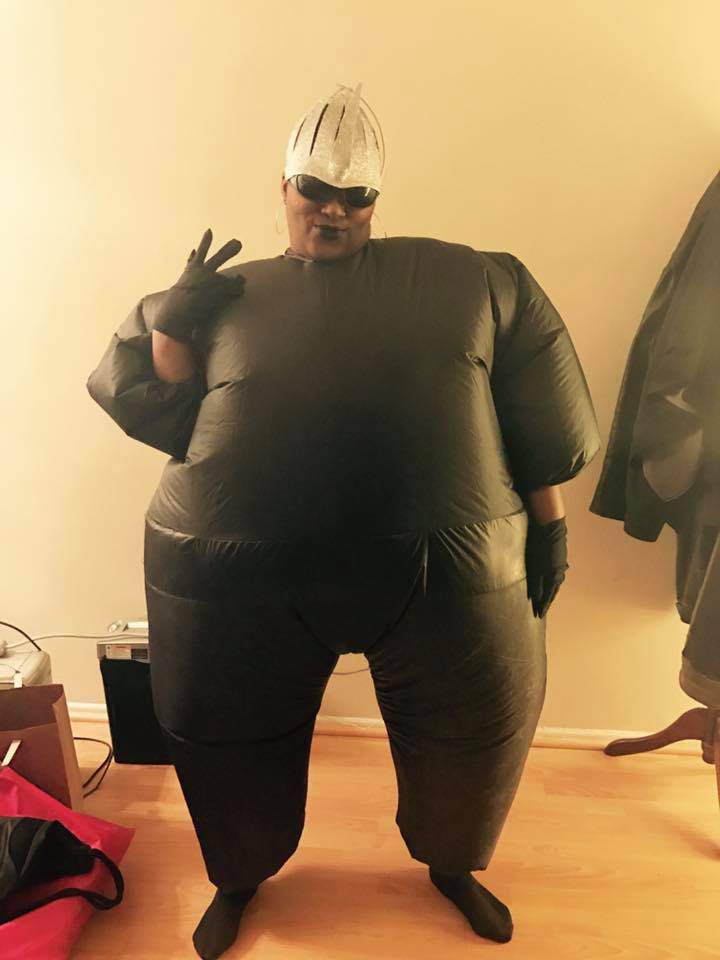 First. Let's just get this out there-The plus size community showed out again this year. Some costumes were killing it and for the occasion, there was blood-fake of course. Even some couples go into the fun and created awesome dynamic duos of horror for the night.
Things were so ghoulishly good (corny-I know), that I had to do a roundup with a couple of my favorite looks to share with you.
So, grab some candy corn and get ready to take notes for next year as I share with you some of our favorite Plus Sized Costumes for Halloween 2016.
Plus Size Social Media Rockstars Giving Us Plus Size Halloween Costume Ideas!
A photo posted by Laura Lee ? (@misslauraleej) on
A photo posted by Jess (@j1987t) on
A photo posted by ?Briana ? (@glamourpussbri) on
Hold up Halloween! They don't love you like I do.
I don't know about you,but I need an invite to one of these parties next year. Someone give me a reason to use body paint and Elmer's glue-pretty please.
Which was your favorite? Did you dress up for Halloween?
We would love to see you!!
Tag your Halloween look with out hashtag #tcfstyle for a feature!
Until Next Time!!