In my search to bring back the plus size art, I wanted to share something fun… bringing back the plus size art sculptures that you can collect and buy and own! But even better? Plus size fine art. Today's featured artist who brings us this is ROSE-AIMEE BELANGER.
It is an amazing thing, being able to see your shapes and curves being cast into a work of art. Being celebrated and appreciated for its beauty. Carried at Mayberry Fine Art, her pieces are available to lease and to buy! I wanted to share with you today, a few of my favorite plus size sculptures from her catalog!
Plus Size Fine Art: Sculptures by ROSE-AIMEE BELANGER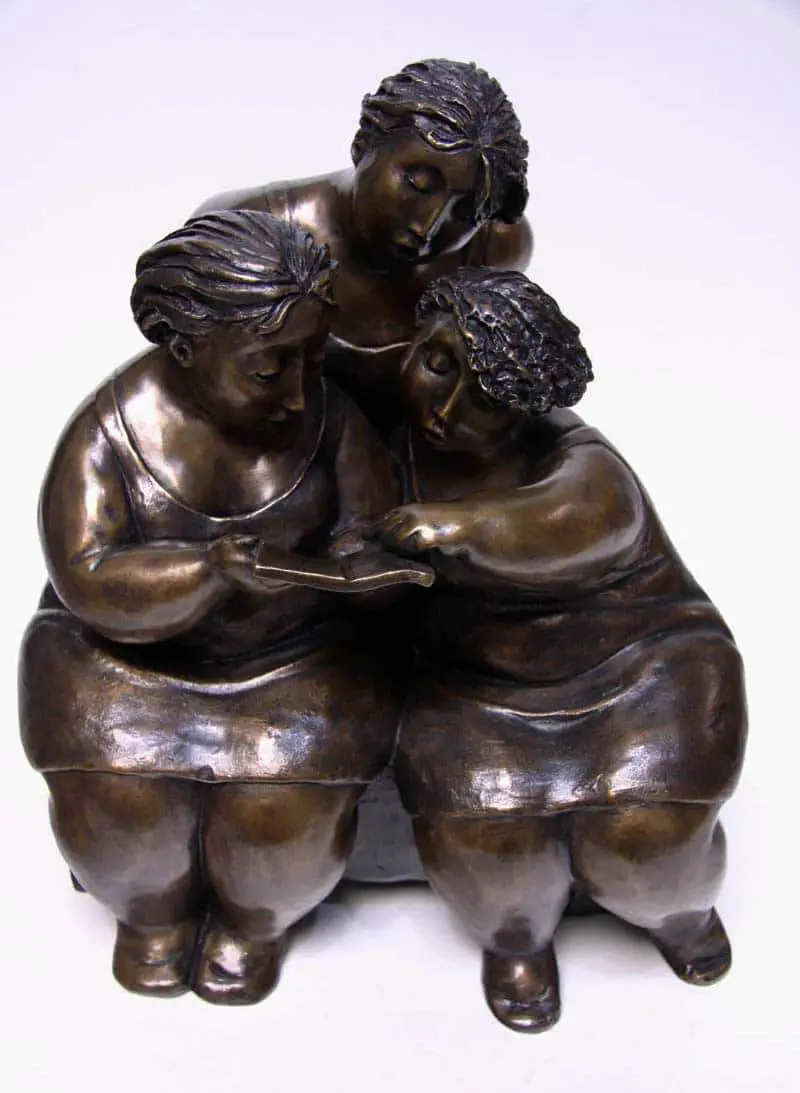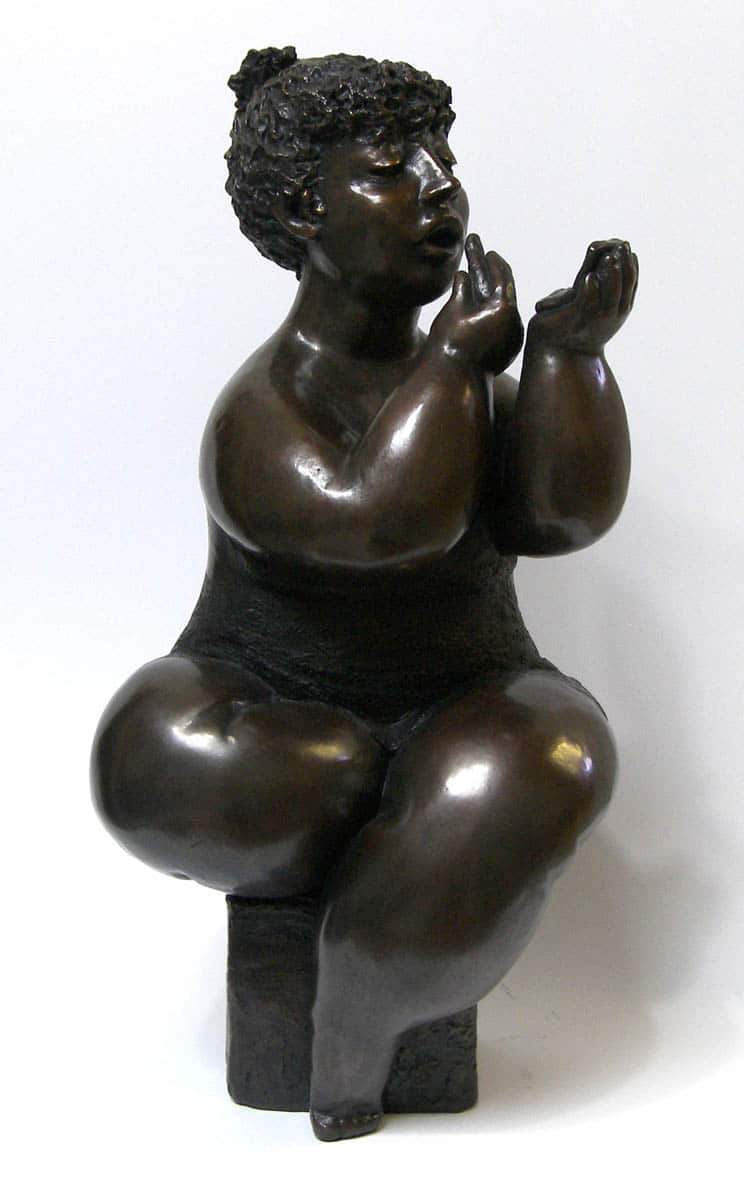 About ROSE-AIMEE BELANGER
Rose-Aimee Belanger is a sculptor of these bronze figures created from her studio in Earlton, Ontario. Drawing from her own life experiences, Rose fashions her art in clay, sandstone, and in today's feature-bronze. Rose is careful to inject her pieces with life and humor.
From the site:
"Her own work ethic is reflected in her characterizations of people about their daily tasks whether a miner on the job or a mother cradling her infant. Her recognition of the importance of work in our daily lives gives special significance to simple pleasures. The pure delight of a woman eating a chocolate, smelling a bouquet of flowers, or picking blueberries are all suitable subjects for her work. Her characters treasure the joy found in such ordinary pastimes."
How much does this make you smile? Or is it just me? I love seeing sculptures, especially as my mother collects Lladro sculptures. I love it. I need my own collection. For reals…
What do you think of this collection? Is this something that makes you smiles as much as it does for me? Let's talk about it!