Hope you got as pumped as I did last week with Emily of Something Gold, Something Blue!  This week, we head overseas to catch up with Lottie of Lottie L'Amour.
Lottie is a bad ass British babe who shares her eclectic style and amazing body positive lifestyle content.  From sharing with her readers how they can avoid the pitfalls of "diet culture" to personal stories of self-reflection, Lottie is inspiring, fashionable, and always real.  She is a plus size blogger YOU NEED TO KNOW!!
Meet Plus Size Blogger, Lottie of Lottie L'Amour!!!
Blog:   Lottie L'Amour
Age:  31
Height:  5'7″
Location:  London, England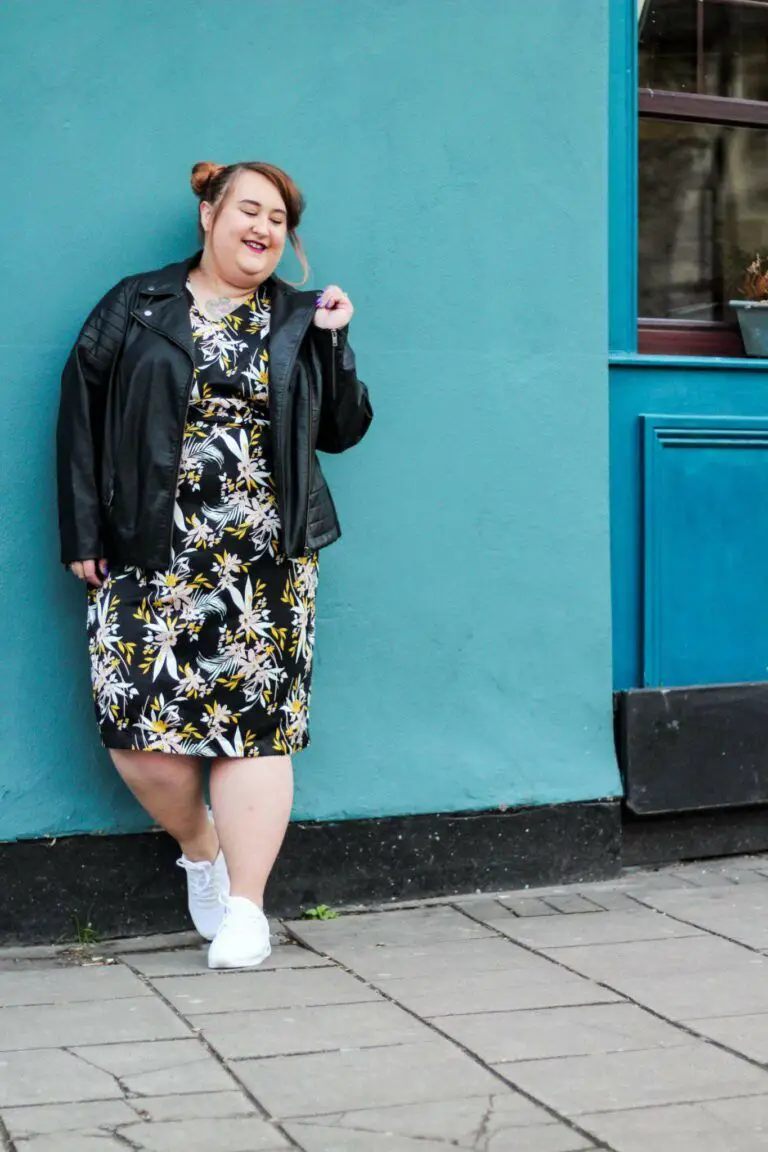 How long have you been blogging?
3 years
Inspiration
What or who inspired you to become a fashion blogger? What led you to it?
I've been blogging for just coming up to 3 years, and it all started because of a photo I posted on my personal social media accounts!
I had just bought my first bikini, and I felt really good in it (which was a big deal- I had always been so scared to wear bikinis!). I took a mirror selfie of me in the bikini and decided to post it on my social media with a caption about how I was learning to love my body and how happy I was with my new purchase.
It got so much positive attention, including lots of people who had told me I had inspired them to buy their first bikinis too. I just knew then that I had to blog about my body and fashion choices! I had been following plus size bloggers for some time, and writing had always been a bit of a passion for me, so it was an easy choice to make. It was a slow process, but I'm so glad I stuck at it!

Evolution
Do you blog full-time, for fun, as a hobby? Share your evolution!
Blogging started for fun – I always felt I had something to add to the blogging world, but I just kept it casual to start off with!Working full-time, but blogging has become a bit of a part time job for me. I still blog for the passion of it all, but I'm lucky that I also make money from that passion too.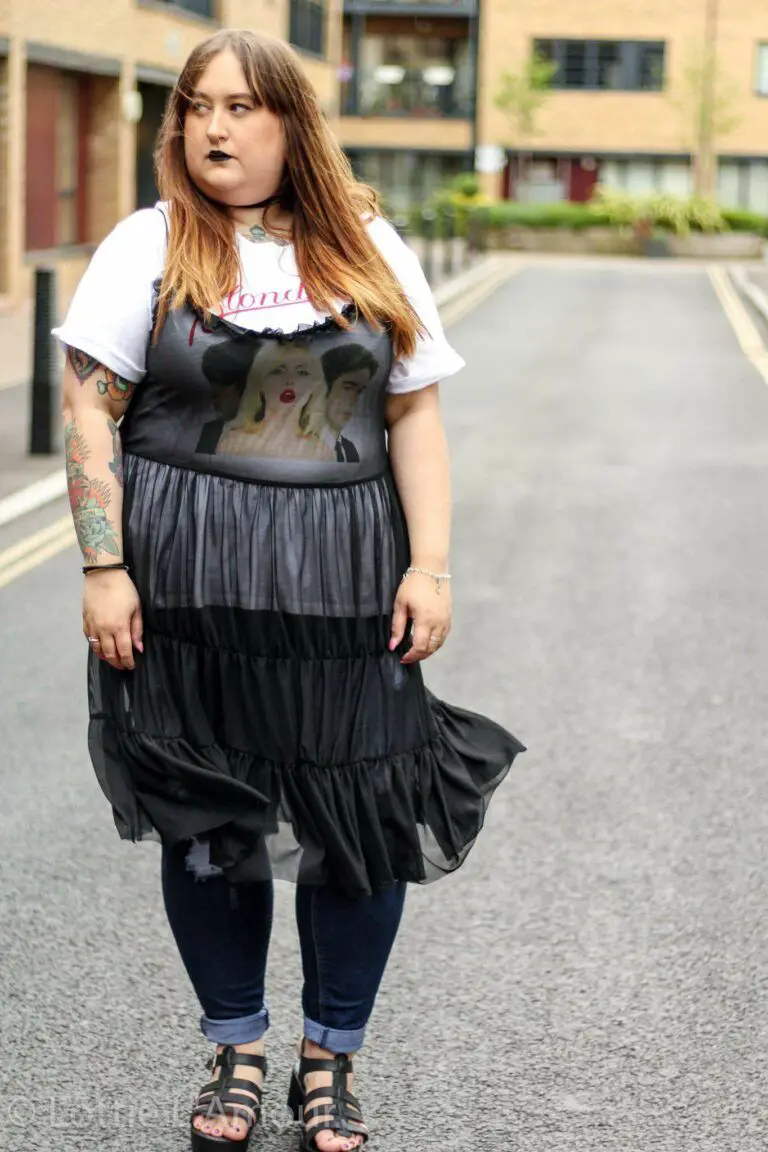 What is your favorite asset? Your legs, arms, waist? How do you play that up?
My favorite asset is all of me, baby! Haha! It's taken me a long time to get to a point where I wholeheartedly love who I am, but that doesn't mean to say I don't have down days where I look in the mirror and sigh that old familiar sigh. It just means that the days that I really feel myself are getting more and more frequent!
At the moment, I'm having a love affair with my cleavage so I've been getting "the girls" out a little bit more – but next week it might be my stomach, my legs, my butt… the possibilities are endless and abundant!
Challenges
What are the challenges, if any, you face regarding being plus size?
I'm 5'7" so I'm at the cusp of being classed at "tall" plus, which is interesting to me as my legs are tiny! But my torso is long thanks to me carrying a lot of weight around my middle, so my biggest fashion challenge is finding tops that are long enough and that cover enough of my torso.
Also, having big boobs is difficult too – I'm a UK size 38HH – so I struggle with fitting my breasts into tops too. My biggest societal challenge is that I'm just a large girl who dares to be fat and visible, and we all know how that one goes, right ladies?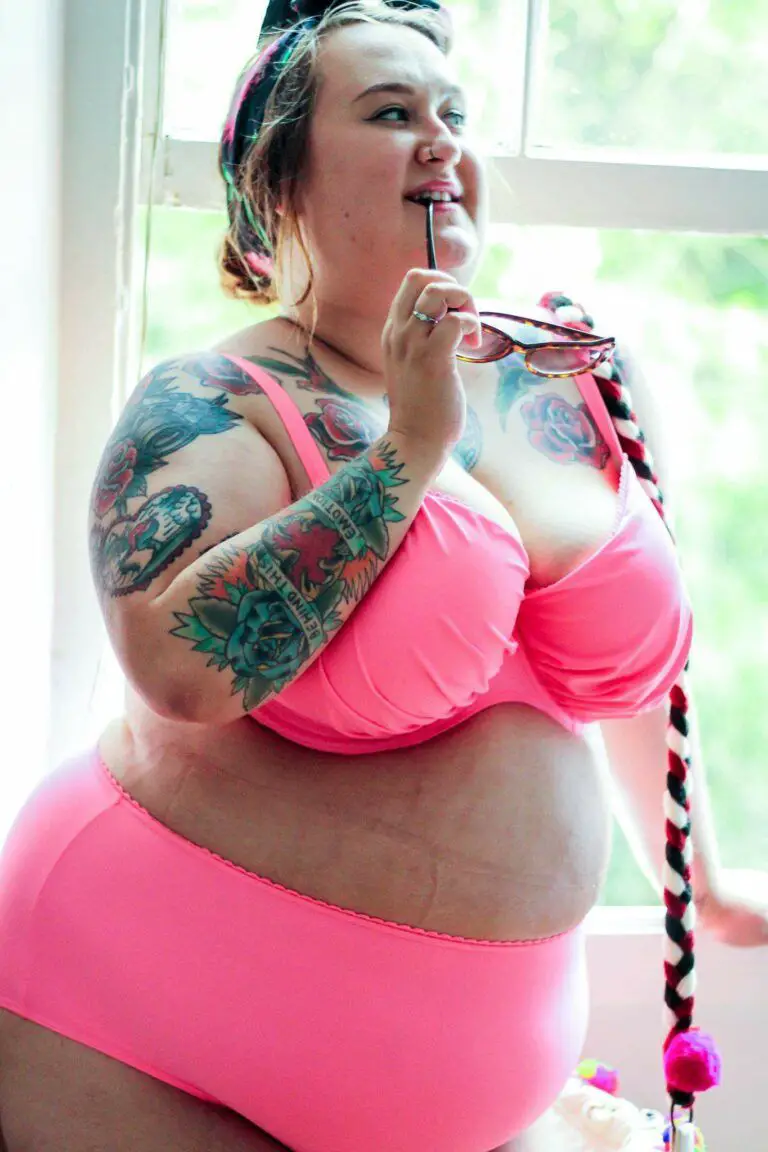 FAVES
What's your favorite thing about being plus size?
I love the community we have – we lift each other up when we're down and now we have more safe spaces thanks to fat positive pioneers creating them for us. Plus, I really love how my body looks in underwear and body con clothing – hellooooo curves! But I appreciate all bodies that wear the same things, I just feel empowered when I wear what I'm told I can't wear, I guess!
What's your favorite thing about being a blogger?
Messages often come from plus size women who tell me they would never have bought a certain item or styled something in a particular way if they hadn't have seen it on my body. Other plus size bloggers have influenced me and pushed me to try things outside of my comfort zone too.
I think seeing fashion-focused items on fat bodies has really changed the fashion landscape for plus size women. We don't have to hide ourselves away in black outfits, hanky hems and butterfly print tops any more.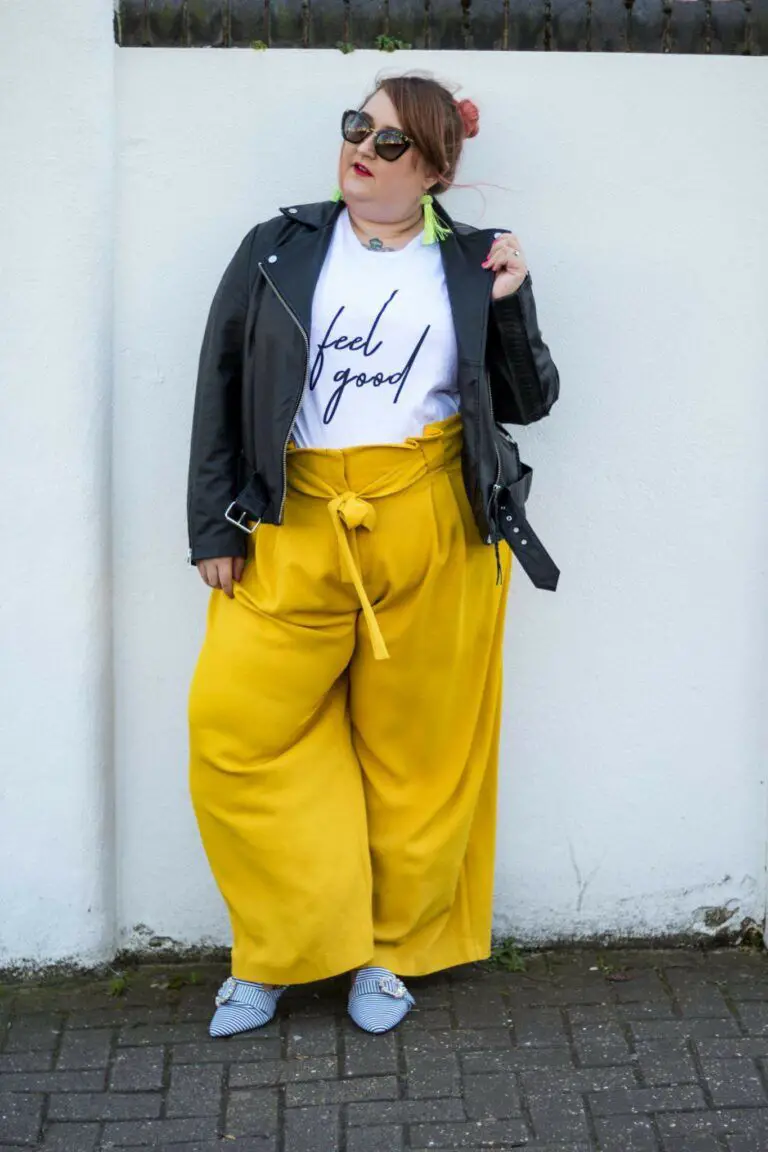 Who/what are your favorite designers/brands?
My favorite plus size brand is most definitely ASOS Curve. I can find anything I want on ASOS Curve and I can have it delivered quickly, a huge plus! My favourite plus size "friendly" brand is Monki though – predominantly straight sized, their size L and XL fit me at a UK size 24.
I also wear a lot of items from Simply Be – they have really started to pull it out of the bag with fashion-forward items that fit well. In the States, I really love Premme – thank the LORD for Gabi and Nicolette! And I must say I'm dying to have a spree on Eloquii and Fashion Nova!
Who Are You
Describe your personal style.
My style is inspired by music and bygone eras predominantly – I love the punk and riot grrl movements of the 80's and the hip hop influences of the 90's. I have a great love for color, and I try to mix that in to my outfits, even if it's in a smaller way like a bright lip color on an all black outfit. My style is very relaxed and quite eclectic – some people describe me as alternative, but I like to think I have a wearable street style that can easily be accessed by other fat women of varying sizes.
Which bloggers inspire you? Plus or straight size! Any bloggers currently on your radar?
My ultimate blogger line-up would definitely be ChloeInCurve (Chloe Elliott) – she's just luxury vibes and I love how well presented and stylish she is, she's like an anti-me, and I'm so here for it! Next would be IKIWN (Zoe Meers) – her style is so bright and beautiful, I'm obsessed with her love for prints and her homemade hacks to make an item truly her own!
Grace Victory is sass goals so she would have to feature on my list too – she has a knack of throwing together pieces that I'd never consider to work and making it all just POP! And finally Curves & Curls (Hayley Stewart) – her romantic, Stevie Nicks-esque, vintage whimsical style is straight out of a fairy tale. I always find her looks so interesting and they speak to my femininity well.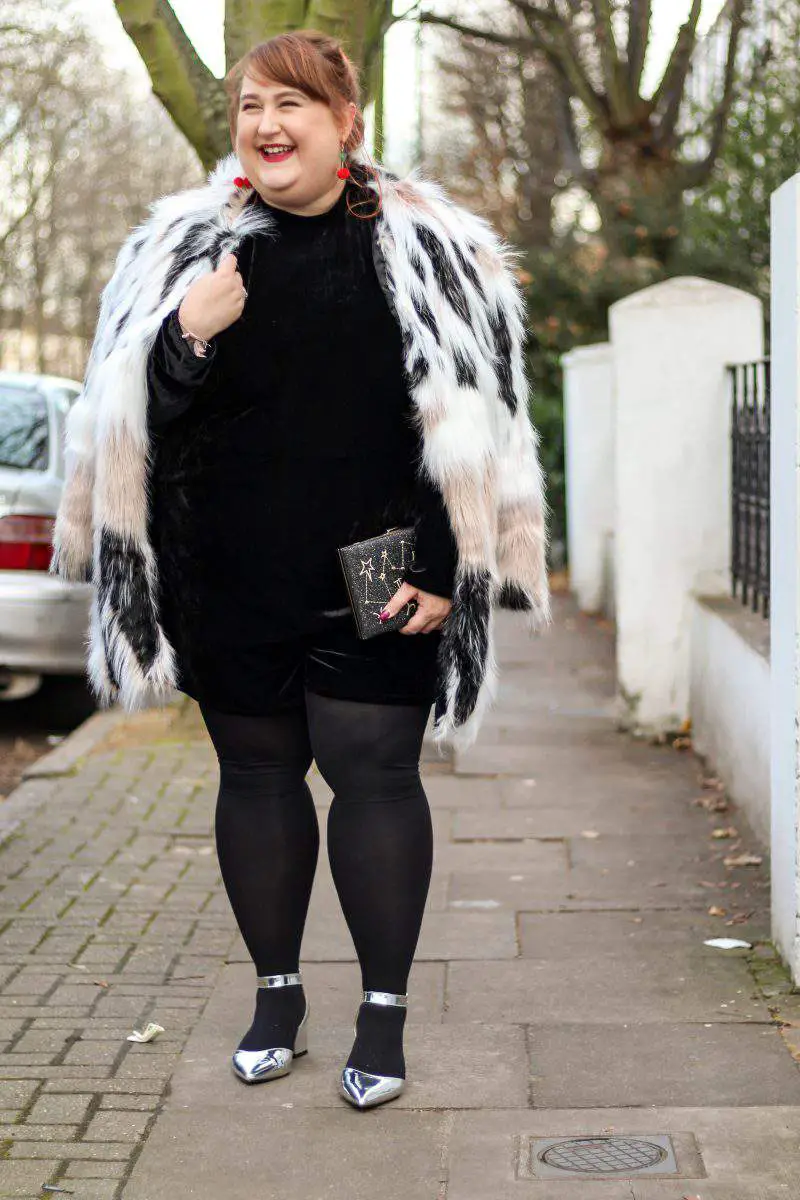 Plus Size Today
What do you think about where plus size fashion is today versus a few years back?
I mean, we've come in leaps and bounds, right? We have more choice than ever before, we no longer fade into the backgrounds wearing earthy tones and tents! But we musn't get complacent- there's still so much for us to push for and achieve. I want to see more black-owned plus size ranges, more ranges that hit the higher end of the plus scale, more high street filter lines for plus bodies – I just want it all!
What do you think or hear from readers, is one of the biggest myths about plus size fashion?
That you have to wear bold and daring fashion choices all the time – you absolutely don't! We have enough choice now for us all to develop our own fashion styles. If you want to wear different shades of black, you do you, boo! If you're all about the loud prints and short skirts, work it babe!
There's no right or wrong way to do this – find what makes it work for you and build upon it. Oh, and please find inspiration from bloggers! We are here to inspire you, we want you to copy us – but only when you feel comfortable doing so! It's ok for you to not want to be loud and brash.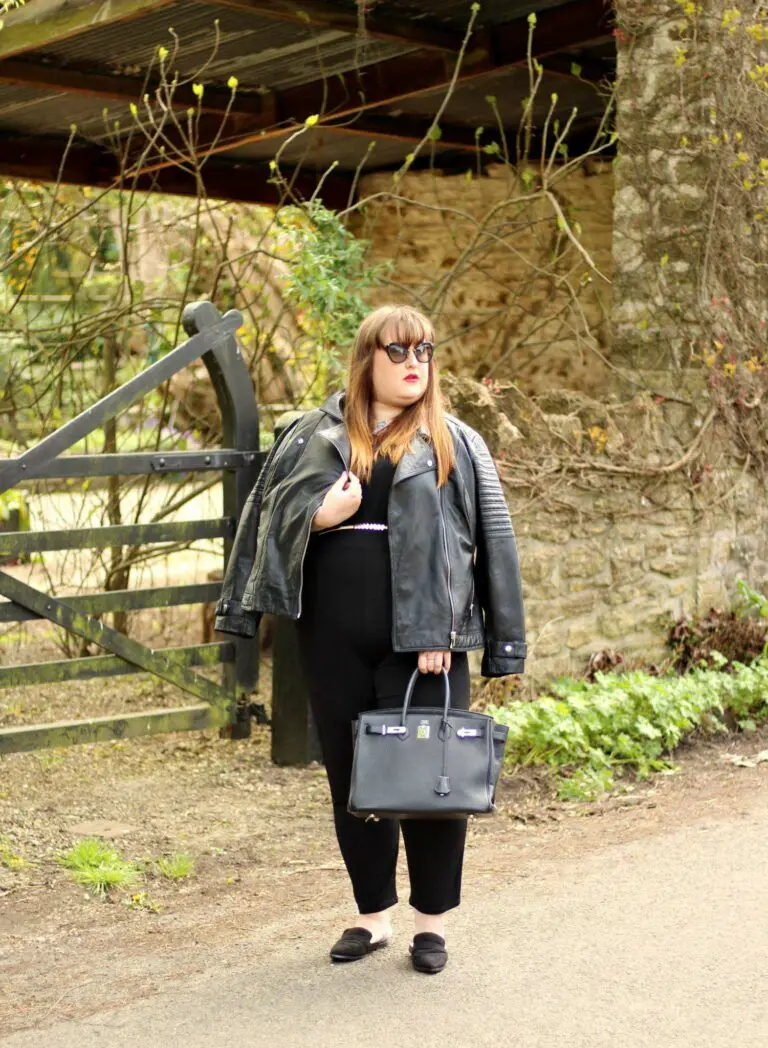 Extra Info
Are you working on anything or have anything to share? Anything else you want The Curvy Fashionista's readers to know?
My Instagram is usually poppin' with daily outfits, Insta-story rants and advice – come and say hello at Instagram.com/lottielamour! I'm also working on a few partnerships over Pride month here in the UK with some LGBT organizations, so Instagram will have the first scoop on that!
Lastly, what does Curvy.Confident.Chic mean to you?
It's about being fearlessly you – whatever your style might be! Wear it, own it and express yourself. It's time for you to shine girl, and we're all ready to witness it!
How much fun is she? Her style is so much fun! Which looks were your fave?
Are you a blogger? Want to be featured?  
Make sure you fill out your deets here, so that we can feature you!