I love stumbling upon really dope artists who celebrate the plus size female form. Even more when it is paired with imagination and creativity! Such is the case of an awesome find of Mermaids created by the Honduras artist, D Jose Maldonado who fashions most of his work on the plus size woman. Hello. Plus size mermaids illustrated and painted with alluring, sensual, and playful poses? YES.
Scrolling through his two Facebook pages, you can tell he has an extreme appreciation and fondness for us and hey, we will take it. After seeing a series of plus size mermaids, being that we are at the start of swim season, I saw it perfectly fit to shine the light on his work and craft- all in the name of PLUS SIZE MERMAIDS!
Plus Size Art: Plus Size Mermaids by D. Jose Maldonado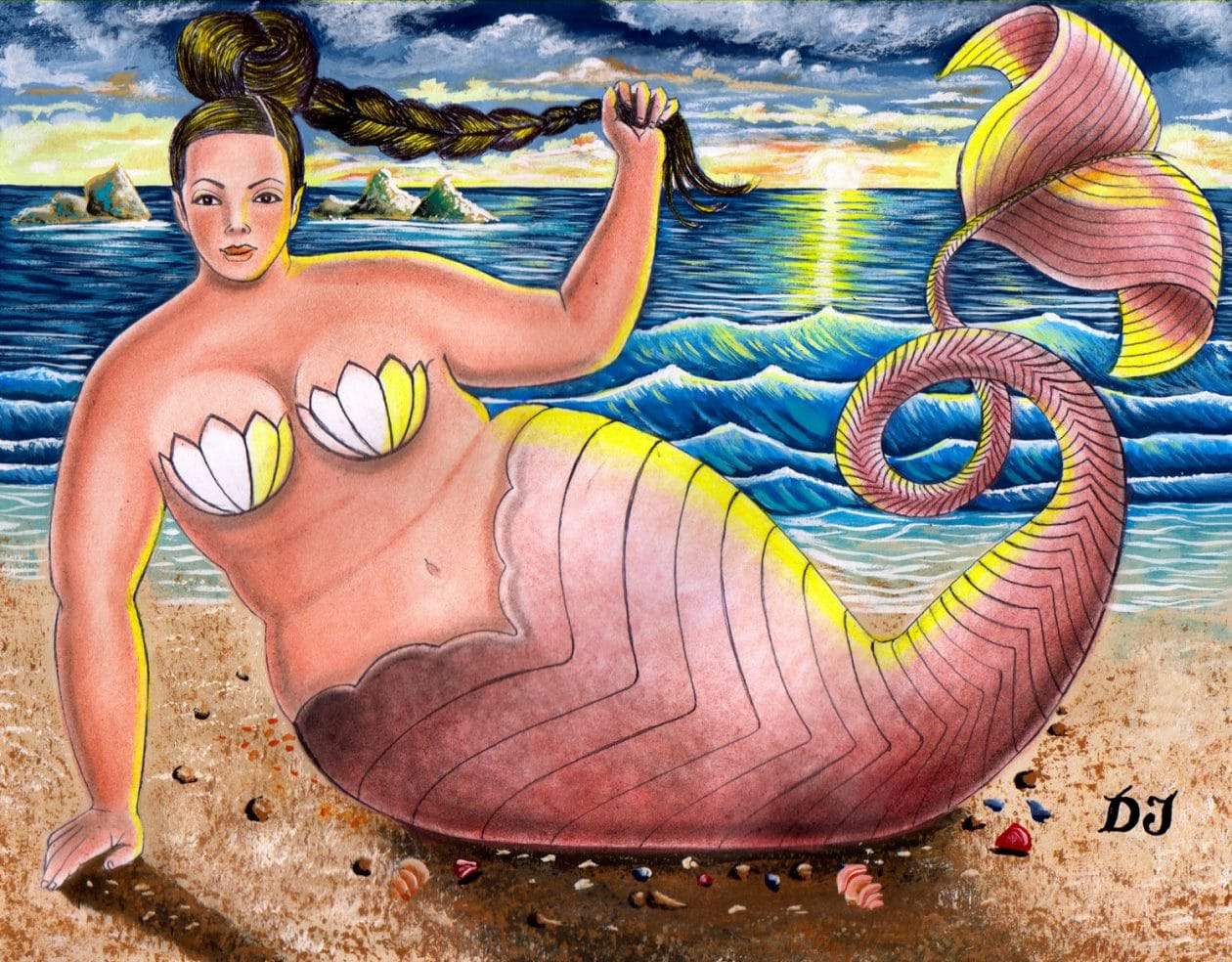 I mean. Hello! How cool and beautiful are these? If I had space or a place, I would want a few of these in my home- STAT. I mean not only does he do mermaids, but you can also find portraits, sensual images, PLUS SIZE FAIRIES! If he had more of them, honey… we would have that feature since I STAN for fairies and even have a fairy tat.
It was very hard to find out more information about D. Jose Maldonado and could not get much contact or about information on him. BUT, I do suggest that you follow and like his Facebook page here:
Facebook.com/TheBigBeautifulArtOfDJoseMaldonado
Which ones are your favorite ones? Are you mesmerized as I am? I love them and there are soooo many more pieces to peruse, but yes to the plus size mermaid. I am all the way here for her!
What do you think!?
Let us know in the comments what your thoughts are on mermaids!