Nude is a trend that doesn't seem to be going anywhere soon! Have you been wanting to try it out, but had no idea where to find the perfect nude pieces? We've got the place just for you! Have you heard of Nünude?
They are a swimwear, lounge wear, and underwear brand that is specialized on creating the perfect shades to match every skin tone out there! Their pieces are designed to be fashionable and on-trend layered pieces or just as is.
What's even better is that they are size inclusive! Yup you read that right! SIZE INCLUSIVE! So these cute, trendy pieces your friends are wearing you can wear too!
Nünude is Available in Plus Sizes Exclusively at Forever 21
So besides the fact that they're a size inclusive brand, their Kylie Two Piece is now available at Forever 21 in plus sizes! The set is made up of your basic essentials, a crop bra-let and high-rise bottoms with a cheeky cut. You can pair it with cute high waisted shorts or a long skirt, there are so many possibilities!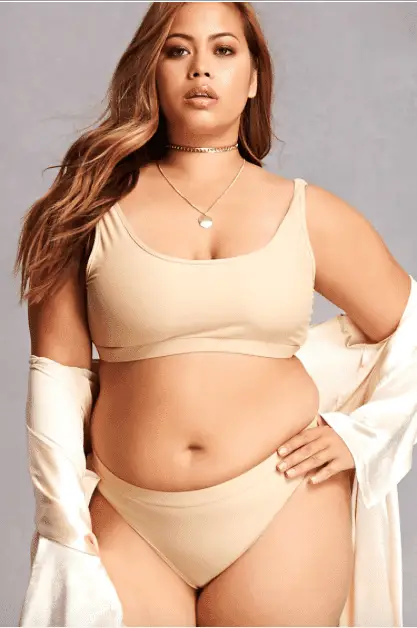 Each set comes in a different shade of nude so you can mix and match the colors. Also, because the style, cut, and fabrics are so versatile you can wear the pieces as swimwear or as a part of your outfit! You know how we love options!
Shop the Nünude plus size collection at Forever21.com
So ladies, could you, wouldn't you? I'm loving the different nude colors. I'm also digging the crop bra-let and the high -rise bottoms. I could definitely see myself wearing them together as a swimsuit or separately apart of my outfit for the day.
Let me know your thoughts, where you could see yourself wearing these pieces. And let me know if you're even a fan of the nude trend. See you in the comments!
Until next time!