Yesterday, I shared a picture of Nadia slaying on my FB page and the response was exciting- I have been waiting for all of the images to drop for Nadia's Boohoo plus size collaboration. I mean, waiting for a cool minute. I had seen bits and pieces and some images, but once I got the look book, YOU KNEW I was going to share- right? Right. So, today, I am here to bring you the first look of the Nadia x Boohoo Collection for spring 2015!
Homegirl worked this monochromatic, with pops of powder blue and cobalt, sleek, 20-piece capsule collection. WORKED. Designed by Nadia and the Boohoo design team, Nadia's sense of style and name is alllllll over this collection and I already have a few pieces that I may need to play in!
"It has been such an amazing experience working with boohoo, they encourage me to be as creative as possible and I really appreciate that. The collection is inspired by my personal style; minimal androgynous with a touch of glamour, it's all about body confidence and feeling strong in what you wear." Nadia Aboulhosn
Are you ready? Okay, I am hyped to share too- because watching someone go after, chase, bring to life, and slay their dreams is friggin awesome! I remember conversations in which she claimed it! SO honey, Nadia, walk in your blessing honey!
Nadia Aboulhosn x Boohoo Spring Collection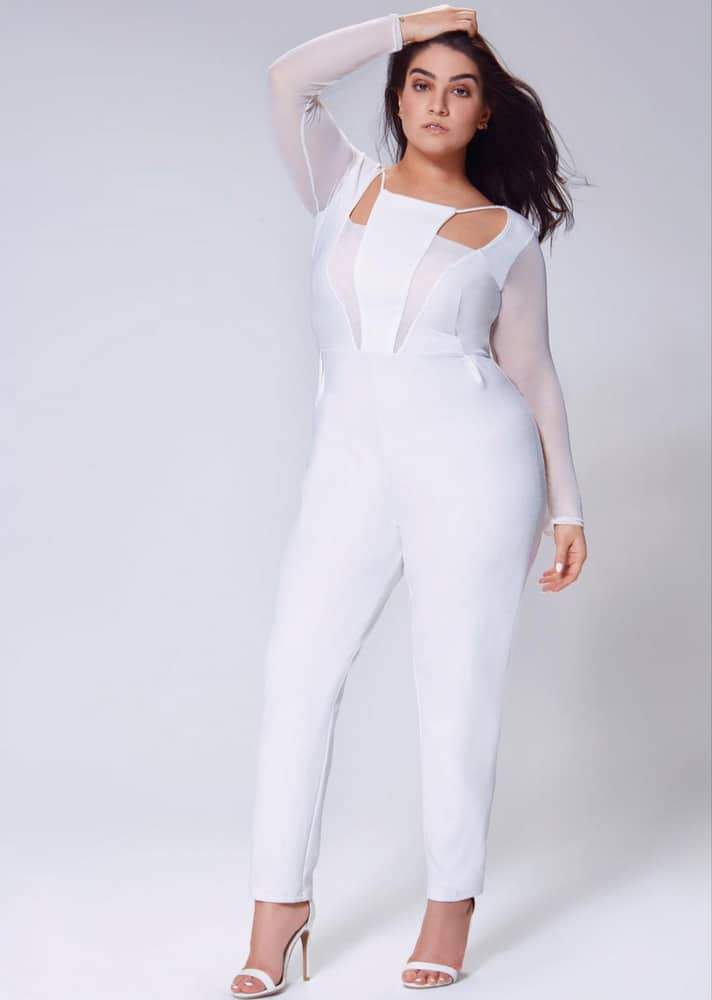 See? See what I mean? How fly is the collection, the pieces, the aesthetic, the design? There are a few pieces I am extremely curious about, others I already know I love and naturally, a few that I am not that bold to step into- but the collection? Give Nadia a standing O, because this is just wayyyy too cool! I mean, for reals!
The collection launches Monday, March 23rd at Boohoo.com!
(some pieces are trickling in, so who knows!?!)
What do you think? Are you in love? Which pieces are your fave? I need that blue dress, the white dress and the white jumpsuit- IJS.