Please welcome guest contributor, stylist Steffany Allen! After attending the MTV TJ Challenge, she recaps her experiences of the evening's event!
With three days to plan and 30 minutes to execute, the final challenge for the MTV Twitter Jockey involved one of the plus size community's own Gabi, of Young, Fat, and Fabulous.
I met @gabifresh, creator of the blog Gabi Fresh and the MTV crew on the Brooklyn Bridge for the MTV TJ Finalist (Twitter Jockey) Meet Up challenge! There are now 5 finalists in the competition and their challenge was to get as many people as possible to meet in one location for an event they were hosting. Gabi's Meet UP location was the iconic Brooklyn Bridge for a Plus Size fashion show! Can you imagine!? Well it was fabulous!!
How the MTV TJ Finalist, Gabi Made this Plus SIze Fashion Show Happen!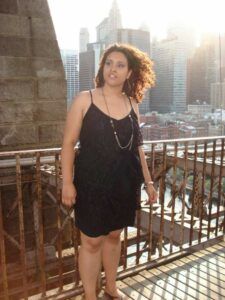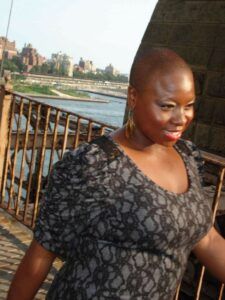 Meeting Gabi was a true delight. She was all smiles as she greeted fans that came out in support of her becoming the first MTV-TJ. All the fans (including myself) had hearts drawn on their hands in solidarity for Gabi. With the beautiful Brooklyn skyline in the background, the evening sun and the warm summer breeze (which got strong at times), the vibe was set for a hot Plus Size Fashion Show.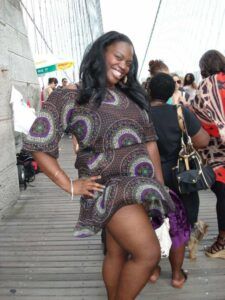 We cheered on as the models strutted their stuff down the runway in clothing from Torrid. There were casual dresses, fun party tops, bustiers, and jeans. The looks were easy, casual, fun, and perfect for a nice summer evening! Some of the featured models were Mia Amber, my fave Plus model sisters, Stacey and Shannon Hiett, Jeannie Ferguson, Allison McGevna, Danielle Jackson and Christina Mendez. One of my cool moments was when I loaned my personal shoes to Christina so she could walk the runway!! That was kind of FAB!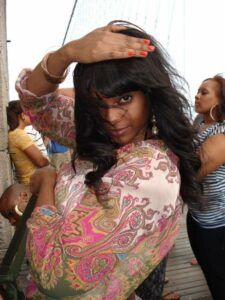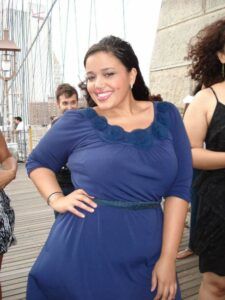 After the show, the attention was turned on to the fans for a best dressed contest!
Several ladies from the crowd hit the runway in their best looks for a prize of $100 cash! All the looks were on point, but there could only be one winner, and that was (my friend) Michelle Wells!! She kept it chic and simple with a basic white tank t-shirt, denim vest, black skirt, and animal print flats. Classic never fails!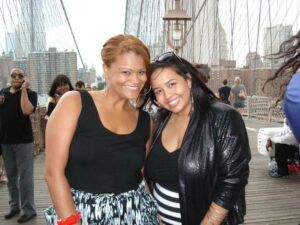 As the sun was going down and the networking buzzed on, Gabi took pictures and thanked her fans for showing up in support.
I hope @gabifresh wins the position of MTV-TJ and represents strong for the curvy girls. We will find out Sunday night at 9pm on MTV when they announce the winner.
Go Gabi GO!