Attainable Luxury with Gabriella Rossetti
Named in reference to the painter Dante Gabriel Rossetti, this luxury plus size label takes inspiration for their collection from the aesthetic and direction of this painter with his "lush, sensual paintings that glorify voluptuous women."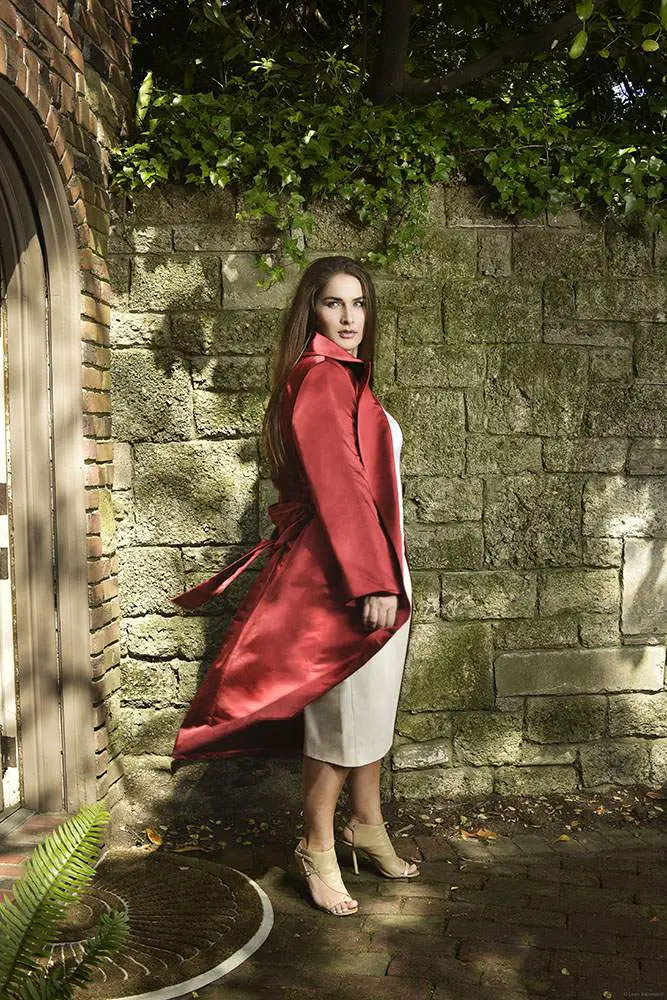 Gabriella Rossetti is a plus size label delivering "attainable luxury" clothing for sizes 12-22.   Featuring impeccably cut, fashion forward, daytime chic options, Gabriella Rossetti delivers seasonless items that are fashioned from superb quality fabrics, with an overall look that is refined, sexy and glamorous.
"Think "luxe".  Tropical wools with a hint of stretch.  Silk blend satins and ring-combed cotton.  Pieces you'll enjoy today and love even more tomorrow."
Through the use of Kickstarter, they are creating their initial offerings by creating exactly the pieces YOU would like to wear.
Kickstarter?
Yes. But, not for what you think… The team behind Gabriella Rossetti is on Kickstarter to sell gorgeous clothes, not to solicit funding.  They are using Kickstarter as their first sales site, then after August 7 will revert to the www.gabriellarossetti.com site.
On Kickstarter, rather than using a "buy" button, each style will have a funding level. Quite democratic in its approach, Gabriella Rossetti wants to put together a range that is EXACTLY what you want. When you collectively push an item to its funding goal they'll move that item into production. Not only will you use your power to create the assortment, but you will be able to give feedback on the details of the items.
If you enjoy beautifully cut classic pieces with fashion-forward details, made of superb quality fabrics, with an overall look that is refined, sexy and glamorous, GABRIELLA ROSSETTI is a fashion match made in heaven.  We call it attainable luxury.
On their Kickstarter page, they had something that appealed to the inner nerd in me. Their own Four F's of Fashion. I have my own, which you have probably have read: Form, Fit, Function, but they go further. Gabriella Rossetti follows the Four F's: Fit, Fabric, Finish, and Fashion. From their page: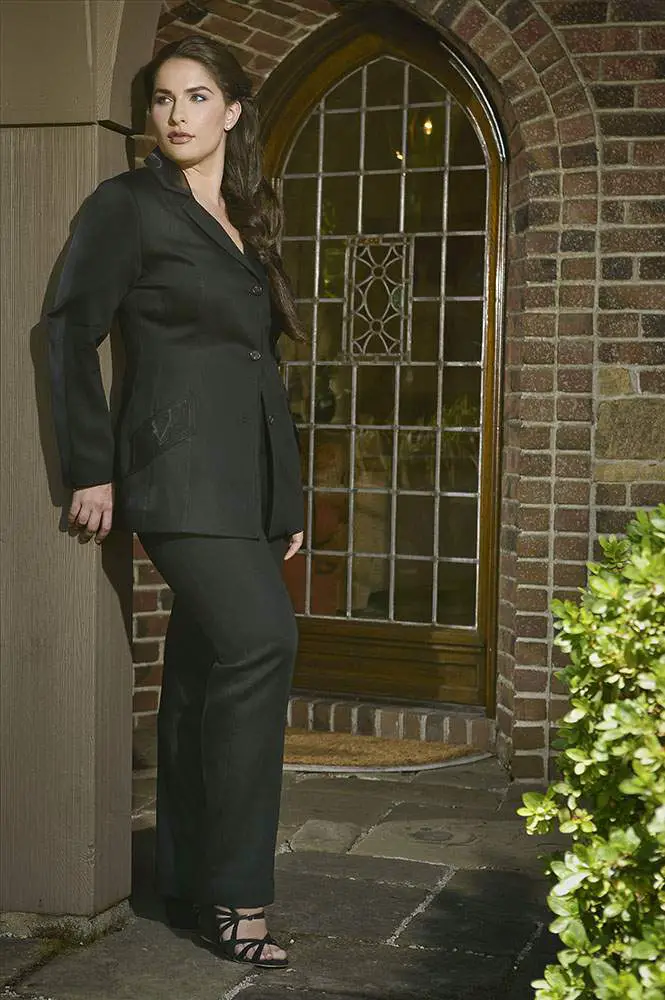 Fit: GABRIELLA ROSSETTI designs are crafted exclusively for sizes 12-22.We don't take a size 2 item and upscale the pattern. Instead, we work with fit techniques, design details and real-life fit models to ensure we're achieving a wonderful fit.
Fabric: Think "luxury." GABRIELLA ROSSETTI clothing is designed using luxe, rich, gorgeous fabrics. The pieces we're featuring here on Kickstarter rely on sumptuous materials like silk satins, ring-spun cottons, polished tropical wools. We're lavishing attention and quality on each piece, right down to the buttons, hooks and threads.
Finish: It's our details that make GABRIELLA ROSSETTI so distinctive. Topstitching on a waistband. Mesh in a collar. Vertical topstitching on a jacket. Invisible zipper on a skirt. Wide sash on a coat. This elevated level of craftsmanship and construction ensure our pieces are both enduring and special.
Fashion: GABRIELLA ROSSETTI draws design inspiration from the paintings of Rossetti himself, from the spirit and charm of our customers, and from the most appealing elements of sophisticated dressing. Our customers are stylish women sizes 12-22, seeking clothing to celebrate the womanly figure.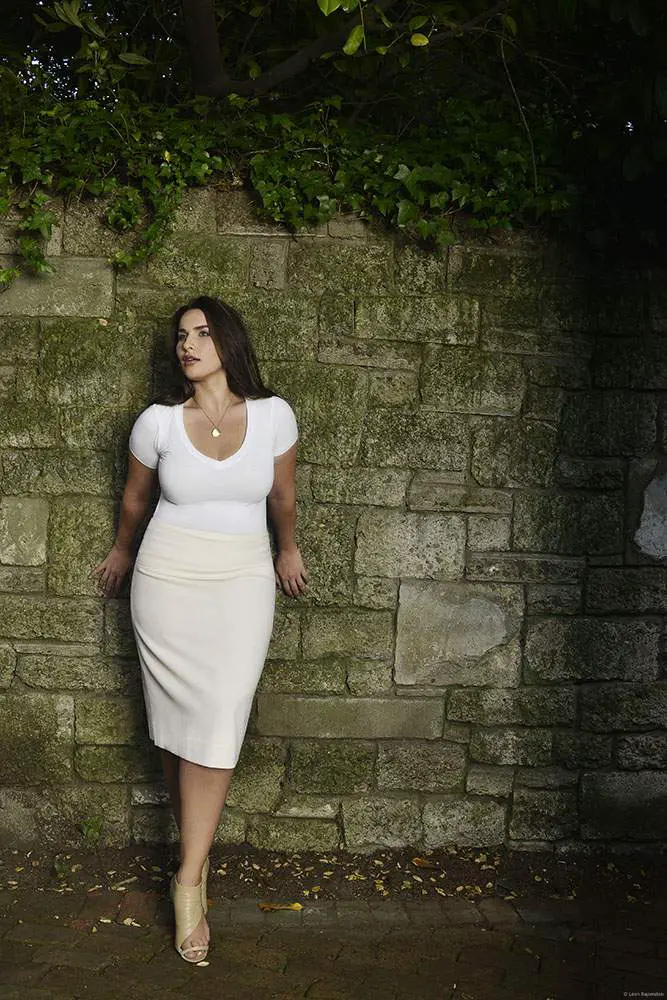 The collection is now available for order through the Gabriella Rossetti site www.gabriellarossetti.com or until August 7 on Gabriella Rossetti's Kickstarter page. You can also stay in touch with them by following along with their social media channels… Facebook, Pinterest , Twitter, Instagram , and YouTube.
What do you think of this collection? Are you a fan of plus size luxury items? Looking for something new and fresh that caters to your aesthetic? Leave a comment of your thoughts and if you are intrigued, support their cause!