I have been watching Indique Hair for some time… I think about two years almost… I remember playing at Lianne's NYFW event, and Indique was a sponsor… at this time, I wasn't playing around with weaves, but I remembered them. I loved the texture and feel of their product.
Over time and through an unfortunate hair straightening session, I had to cut all my hair off to about an inch or two. So, I started rocking weaves, more specifically, the afro curly "natural" textures. I loved it! I played in quite a few brands and have a few faves! But when I FINALLY had a chance to get my hands on this Bounce Organic Curl from Indique Hair, (sent to me to review) I could not get this installed on my head fast enough.
Side Note: Since I have chopped my hair off, it has GROWN! Down to an inch and a half ish… OMG… more on this later, but in a year and a half, my hair is on the back of my neck! HYPED. Sneak pic below:
WOOT!
My Indique Hair Review
Any who. It has been a little over a week since I have had this installed and I wanted to share with you my thoughts, my excitement, and my review so far! Especially wanted to share with you because once I instagrammed the hair, I got a reply from a follower about her unfortunate experience with them.
A week and some change in and …
I am digging this in a 14 inch. Not too short or too long, I wanted a softer style this go round! DeeDee hooked up my install with a net over my braids. The natural fall of this install allowed for me to NOT have to trim or shape too much of the hair. DeeDee has been my boo since I was 17. YES. She has been my go-to for over 15 years, I am blessed.
The hair is extremely soft. I haven't added too much product to it yet, as I wanted to see how this naturally wears, to get a better idea of the product to use.
In regards to tangling, Finger-combing my hair and a wide tooth brush has worked for me soo far and is not any different from Heat Free Hair or Perfect Locks, as I have tried in the past in regards to tangling.
Shedding? Not as much! I mean, you will get your natural shedding, but nowhere near as much as the others… So Far…
How I care for my Indique Hair and my hair?
At night, I wrap my hair up in a silk scarf- piling up the curls on the crown of my head
When I shower, I do my best not to get the hair wet. I think it is too soon for this!
Keeping it and my own head together?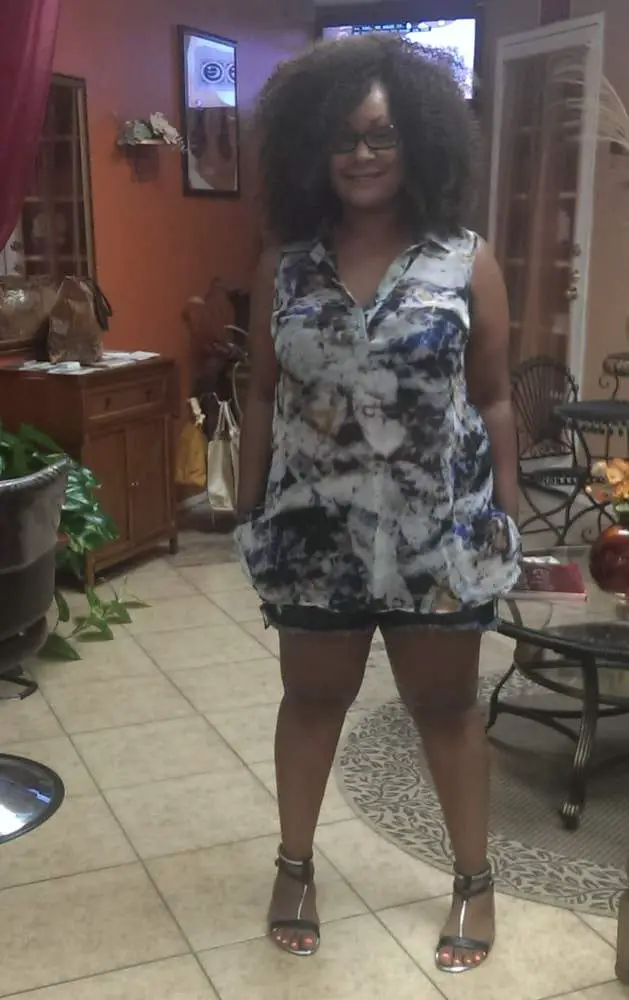 Right now, I use Jamaican Black Castor Oil on my scalp- I apply with a bottle with the pointed tip. This has done wonders for my own hair growth and keeping my scalp healthy, as DeeDee has noted.
I do put some of the oil on my hands and smooth this through my weave… so far, it works! But I am thinking that I will use Curls or Eden Bodyworks or something light and similar for future care. I really like these two. I have LOVED and used Cantu before, but I think for this texture, it may be too heavy… we shall see.
So this is my new Indique Install and I am quite happy with it so far!
You can check them out and shop at Indique Hair! Follow them on Instagram at @IloveIndique and join the convo on Facebook too!
What do you think? Have you played in Indique before? Have you seen this texture? Leave your thoughts, I want to know!