Everyone knows at least one designer diva, maybe even two or three. Maybe its you. What do I mean by designer diva? You know, the girl that enjoys the finer things in life? If her purse isn't Coach, or Fendi or Louis its unacceptable? If its not high-end she wants no parts of it? Shopping for this type over the holidays can be overwhelming, especially if you're on a budget.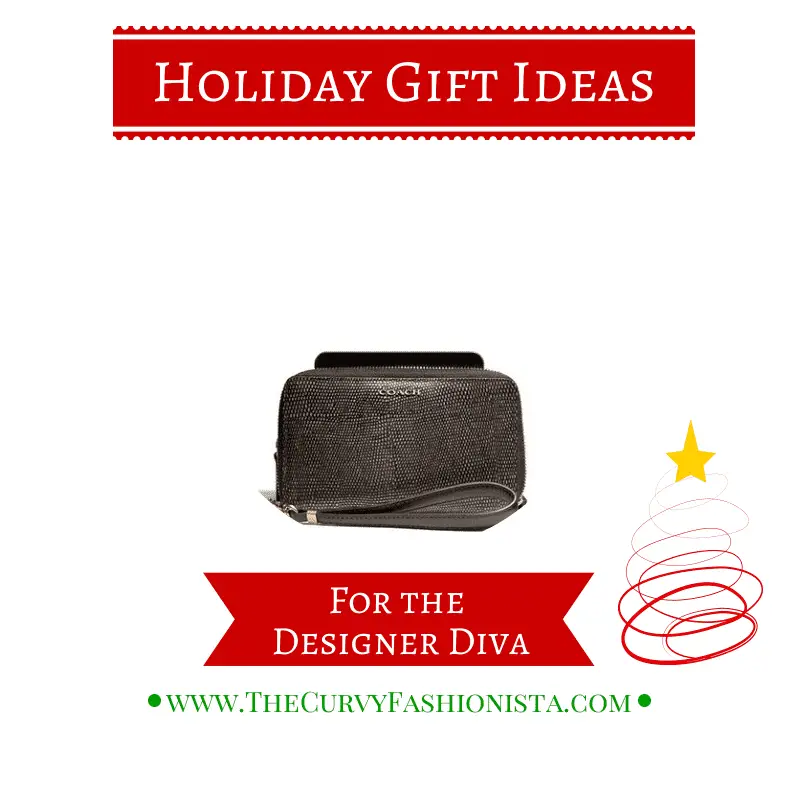 But, maybe if its for your mom, sister or daughter you don't mind splurging. Don't break the bank trying to get that perfect designer item. You can get little things like wallets, keychains, make-up, perfume and wristlets that will still give the gift of designer swag, without breaking the bank.
We've got 5 gift ideas for the designer diva that will surely make everyone jealous on Christmas morning. Check out our gift guide for ideas on the perfect designer splurge item for your mom, sister, bff or yourself! The holidays are the perfect excuse to get your splurge on.
Warning: You may want to keep these gifts for yourself.
5 Holiday Gift Ideas for the Plus Size Designer Diva
1. MICHAEL Michael Kors Selma Top-Zip Grommet Satchel from Neiman Marcus; 2. Madison Glitter Lizard Phone Wallet from Coach 3. Tory Burch Lizard Serena Flat from Tory Burch; 4. INC International Concepts Black & White Printed Cardigan from Macy's; 5. RSVP Lace Cocktail Dress from Kiyonna
Do you splurge on designer gifts for loved ones during the holidays?