Hello lovers! I want to share some looks from Harper + Liv's Spring 16 collection! I know we are just getting used to the cooler temperatures of Fall, but in the fashion industry, this is when we get to see all of the Spring collections. The preview was held at the Harper + Liv showroom at their corporate office in Midtown! The beautiful 25th floor showroom is in the heart of the Fashion District. Our hostess, Caroline Flanagan the Marketing Associate for Harper + Liv never ceases to amaze with her product presentations.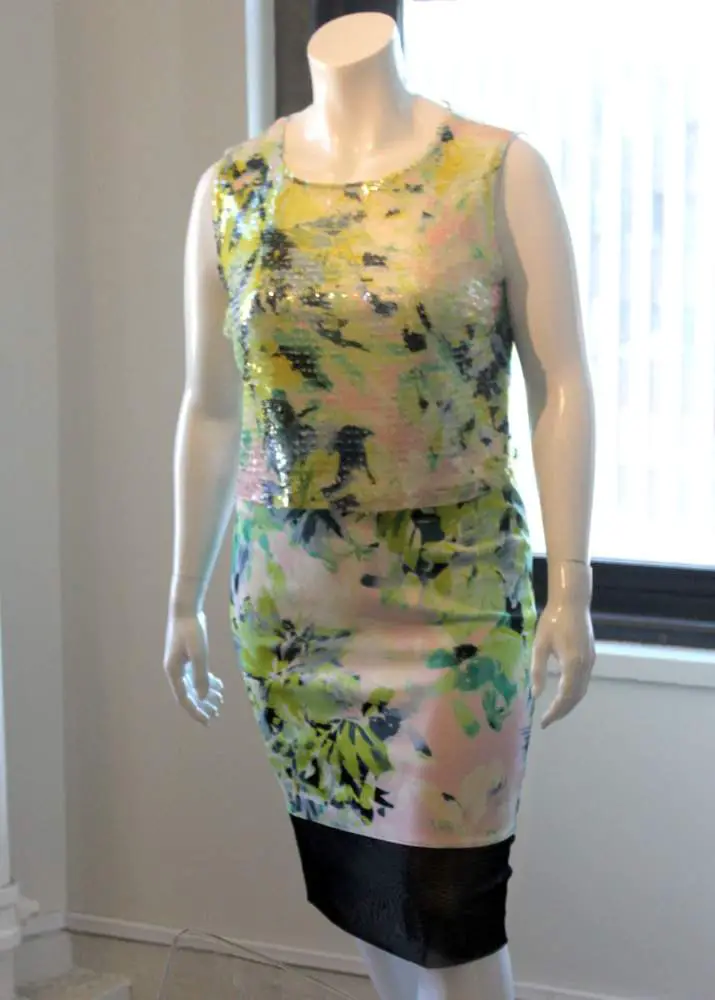 So what can expect for spring? Harper + Liv still has the bohemian pieces like the fringe kimonos that we fell in love with last season, but they have expanded on their offerings and have suede, lace, and culottes.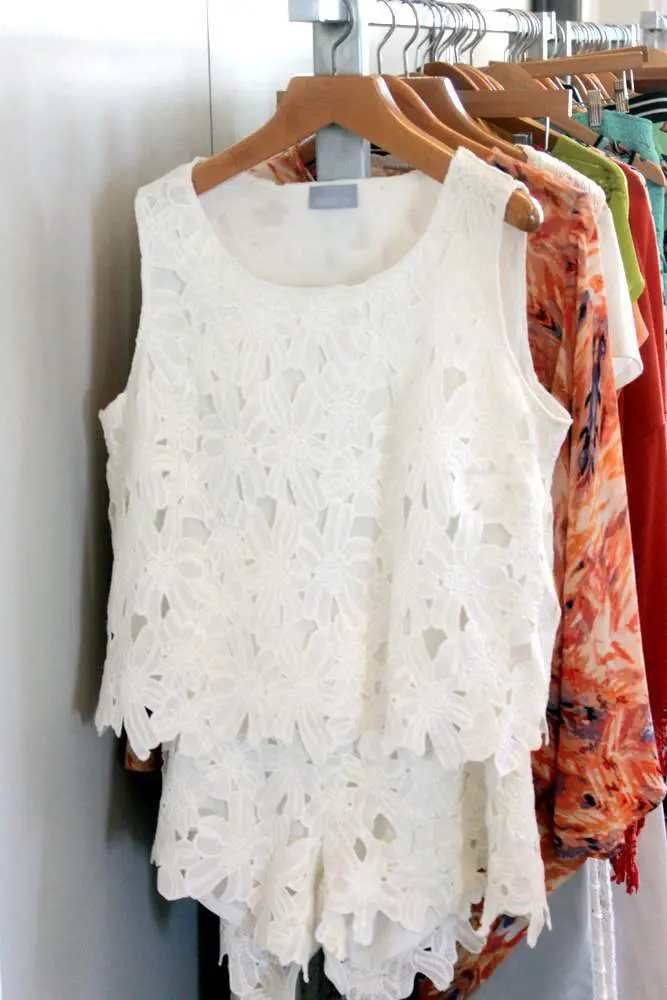 The lace options from them were a big standout. The first was the lace top and short set. The detailing on this is amazing, and it also will come in blue. Another lace top from them, which ties back to the bohemian vibe is the lace fringe top. It's a good starter piece for anyone that has shied away from lace or fringe. This top can be dressed up with a nice pair of pants for work, or like here with a great pair of jeans for a casually chic look.
My favorite piece of all is the cropped blouse! A good button up is an essential to one's closet, but this is a such a fun twist on a classic. It is sheer, and it's paired with a ponte crop top. The floral wide leg pants , gorgeous. Print placement is important when it comes to florals, and Harper + Liv definitely took the time to pick prints that are wearable, but still can make a statement.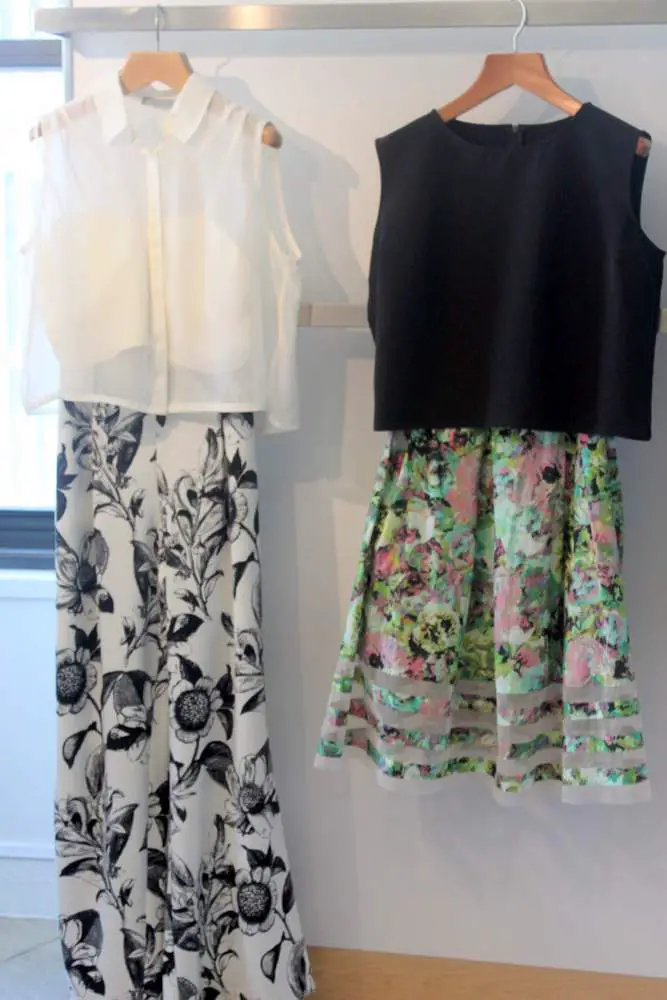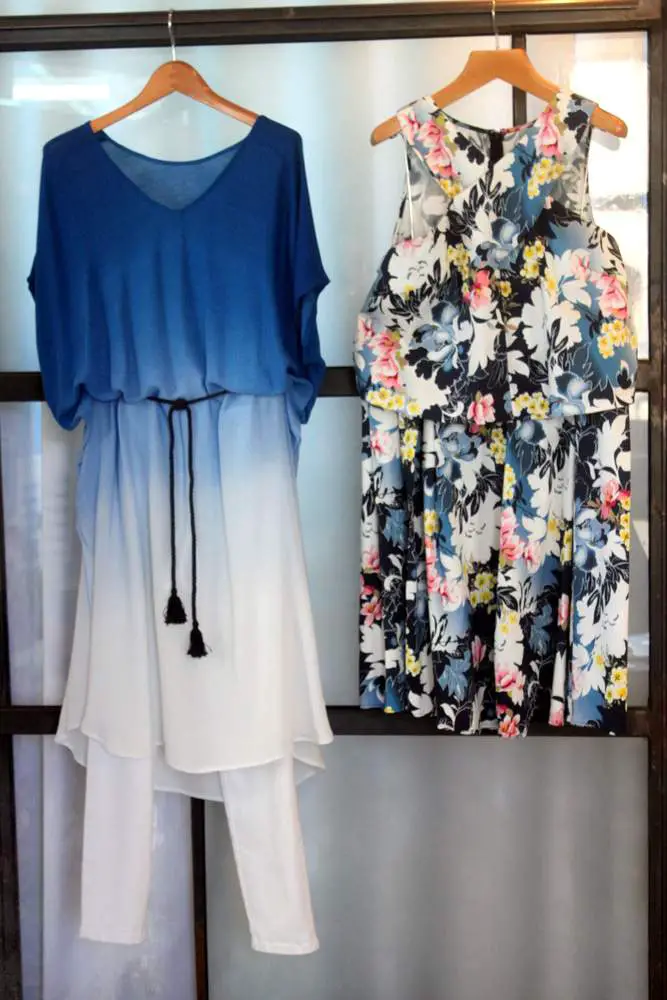 Patchwork denim skirts, paint splattered crop, and distressed jeans were paired with their faux suede jacket, kimono's and cutout tops. This collection is definitely a hit, and I can't wait to get my hands on them this upcoming February!
You can shop Harper + Liv at Dillards.com or LordandTaylor.com!
What are loving from this collection that you want to get your hands on?
About Jami Jaye

I'm a daughter, nerd, shopaholic, and the woman behind the blog Style Over Size. The blog is dedicated to my mom who always taught me that great style has nothing to do with your size. I am a native New Yorker from the Bronx, with not only a passion for fashion, but numbers as well. I love trying out new trends and inspiring others to just have fun with their clothes. You can check me out at StyleOverSize.com, or follow me on Instagram.