There have been some major changes in the plus size fashion industry over the last few years. This makes me very excited to see what is to come for 2016! However as much progress as the fashion industry has seen in the last year, there are still several things that continue to irk us, the fashion consumer. I knew that I was not alone, so I started interviewing and asking other plus size women their thoughts and concerns! After interviewing over 100 women, I have made a list of the top ten complaints of fashion consumers.
Are you ready? Let is know if you agree in the comments!
10 Ways That Plus Size Fashion Can Still Improve
Where Are the Pockets?
This winter I was surprised myself when I purchased an outwear jacket, that had no pockets! I don't know about you but I am a woman who needs pockets in her life, especially in my jackets and coats! This might have been forgivable had there been pockets hidden on the inner lining, but there weren't. Over the last ten years there has been movement to put more pockets in more garments.
I have even seen pockets in wedding dresses! How cool is that? As a woman who loves to use pockets instead of a bag, I think more garments need more pockets!
Fake or Shallow Pockets? We Want Function!
Another gripe consumers have about pockets is that some clothing has fake pockets. Which look like pockets on the outside, but lack function because there is no pocket bag, and/or the pocket is sewn shut (and has no pocket bag.) Sometimes a company will sew a pocket shut, but the actual pocket will still be there. This is done to keep the pocket from drooping. If the pocket bag is there, sewn shut pockets have easily removed stitching.
However, it seems crazy to me that companies will go to the trouble to make the garment look like it has a pocket, but not put in the effort to make it functional.
Women's pockets seem to have the least functionality. My biggest frustration is seeing or having pockets that only have 2 inches of depth. 2 inches is barely enough to fit some change into let alone my iPhone or Android!
And news flash- not all women carry bags, or purses!
Functional pockets are a must! If a man's pair of jeans has enough room to basically store a tablet, then women's jeans should have enough room to fit as least my cell phone. Fashion and function can co-exist!
Itchy Tags- Why?
Hanes is one of those companies that have gone tag less for their undergarments: t-shirts, boxers, briefs, underwear etc. Tag less is often the best option, not only for manufacturing and cost purposes but for comfort and the environment! Many women, including myself have skin problems.
I know I just hate the scratchy tag on the back of my neck, it drives me crazy to the point where I need to tear it out. In this process I often find myself accidentally tearing a small hole where the tags use to be. By screen printing the tag/label into the garment this gets rid of the itchy problem (which is a no-go with sensitive skin) and it's one less 100% polyester label to make, cut and sew.
Petite, Tall, and Plus Sections-Where Are You?
Have you been in a department store lately? I often find myself walking around in circles looking for the plus size section. It seems plus size and petites have disappeared almost all together, and tall, I don't know if you were ever around! More and more companies say that they are jumping on the wagon of offering a larger product assortment in various sizes, but it doesn't translate to the store floor, thus leaving consumers frustrated.
When I do stumble upon a garment in my size, it's often a mix of sadness and lack of style. Just because I am plus size doesn't mean I don't want shape or color in my garments!
Sizing Consistency!
I often find it strange that my size varies depending on what brand I'm purchasing. In one store I could be an L, in another I am a 3XL. In pants, that is a whole other battle! Many women find it frustrating that they still cannot find the pants that fit their bodies! And it frustrating to know that in one store you are size, and in another store you're a different size.
The lack of consistency often leaves the consumer frustrated and disappointed. Frequent bottoms issues tend to be the inseam is too long (or too short), the waistband gaps, the thighs fit, but the waist doesn't, or vice versa. It seems in fashion there are more sizing problems that need to be addressed.
Now tailors do exist for a reason, and no company can be everything to everyone, but clearly there is a consumer need out there that is not being met. It also seems that the larger the size, the larger the discrepancy, especially when it comes to fit.

It's Not Always About the Money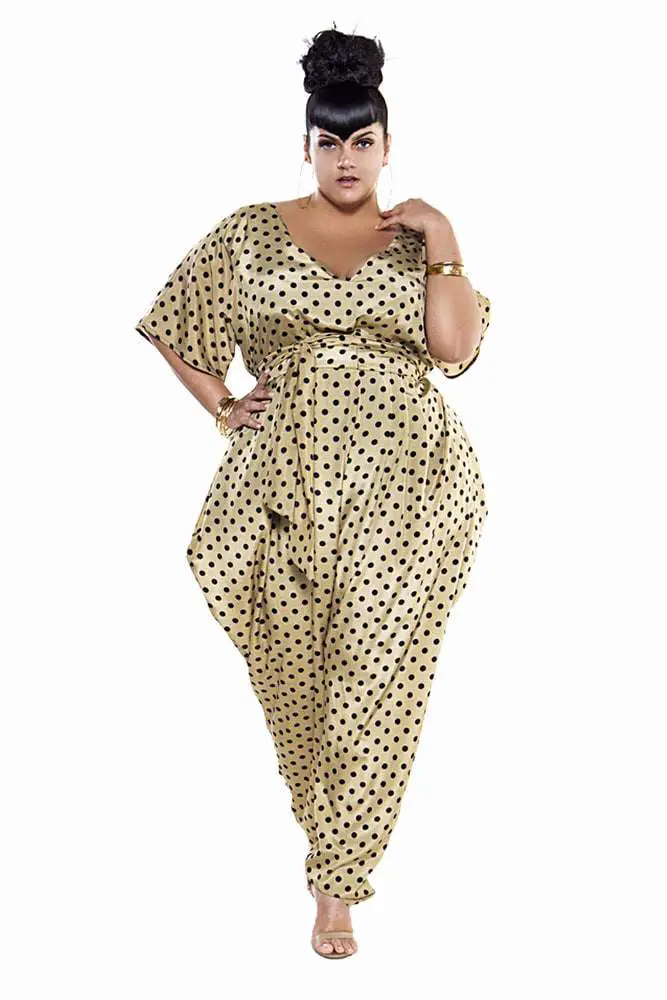 Most women I spoke too in regards to price revealed to me that it's not always about the money. In my experience, you get what you pay for; the $5 t-shirt will fall apart after 2 washes, and that $250 jacket will last more than just 1 season. More people are willing to pay if they know they are spending their money on quality goods. It's not always easy in this budget conscience landscape, but it is possible.
Consumers are becoming more and more aware of exactly where each of their hard earned dollars go, and are thus being more careful to where and how they spend it. I don't know about you, but I would much rather pay a little more and invest in my purchases and know that my clothing isn't going to fall apart, or shrink an entire size after being washed! Right?
Buying Local!
Consumer buying habits are changing; more and more people are looking for special, one of a kind item they can't get anywhere else. More local and small businesses are popping up and flourishing because of this customer demand. Buying local has many different rewards. Buying local helps to support your community and your neighbors.
More and more manufacturing is coming back to the United States. This is great because not only does it support smaller independent brands but it helps to support the local economy. Buying smaller allows not only for more ethical and sustainable production practices by smaller brands, but it allows for more niche, one of a kind items.
Fashion for All Ages!
Now it seems to me that all the newer latest and greatest fashions I see are all for ages and wallets of those who were 25 and under. Granted, I am 25 now, but I will not be 25 forever. Another woman I spoke with told me that fashion seems to jump decades! She finds either garment for those who are 21 or 81!
There is something to be said for the modern woman consumer who has some money to spend and sophisticated style. This seems to be an even larger- no pun intended– problem in the plus size community. There is plenty of opportunity here for new independent fashion brands to provide to the middle-age consumer.
Larger Accessories!
It's so hard to find a bracelet that can fit my 8" wrist. Just like in apparel, I think accessories should also cater to the larger sizes. I don't know about you, but I can't even tell you the amount of times that I tried to fit a bangle bracelet over my wrist and couldn't. Also what frustrates me as a consumer is I like fashionable rings too, but I don't want the back side to be stretchy. Those stretch rings always break after one use, and they pinch my finger all day long. Talk about uncomfortable!
If I am styling my plus size physique then I need some accessories to go with it! This has led me to shop at smaller local jewelry shops too; because not only are you getting a unique jewelry piece, but you're getting one that fits that will last.
Sustainability
The environment is a big deal. The fashion industry is a culprit of having a negative impact on our environment; from the fabric waste to the leather tanning, something needs to change. Although sustainability is on the rise in fashion, more and more fashion brands and houses need to make it their mission to help improve these environmentally damaging processes.
Small brands are making more progress, but until larger brands make it a priority and consumers demand it, the change will continue to be slow. Consumer demand is on the rise, with consumers even paying more for sustainable products.
What do you think? Have we hit the nail on the head with these opportunities for plus size fashion? what are you looking forward to seeing improvements upon? I know I am not alone here, but I want to hear from you! Sound off!
By Amanda Koker
Amanda Koker is a fashion blogger, plus size fashion designer and avid coffee drinker. When this Boston based fashion entrepreneur isn't drinking her Starbucks coffee, she is writing about her fashion journey on her new blog- The Koker Chronicles. A graduate with degrees in both Fashion Design and Fashion Merchandising and Marketing, this fashionista is out to change the world one jacket at a time! She is currently working on a game changing new plus size fashion collection. – check it out here! www.rose-riot.com