Are you looking for a few more pieces to add to your plus size holiday wardrobe without breaking the bank? Has your event calendar been filling up with all kinds of soirees, cocktail events, and balls? Well, one of our favorites, Grisel (the founder and owner of Rebdolls) has launched her namesake holiday collection today, and we are here to share it with you!
"This year, the collection was focused on very clean silhouettes, while also emphasizing texture and movement.

So if you are a body-conscious wearing babe or a beauty that likes flowy pieces, there is something here for you! This is the collection that will allow you to turn heads and push those fashion boundaries!"
Known for her bold, unapologetically sexy, and chic looks, the Grisel collection serves up fashion up through a size 5X!
Are you ready to see what Grisel has for us this holiday season? Well, please let me share this with you!
First Look: The Grisel Holiday Collection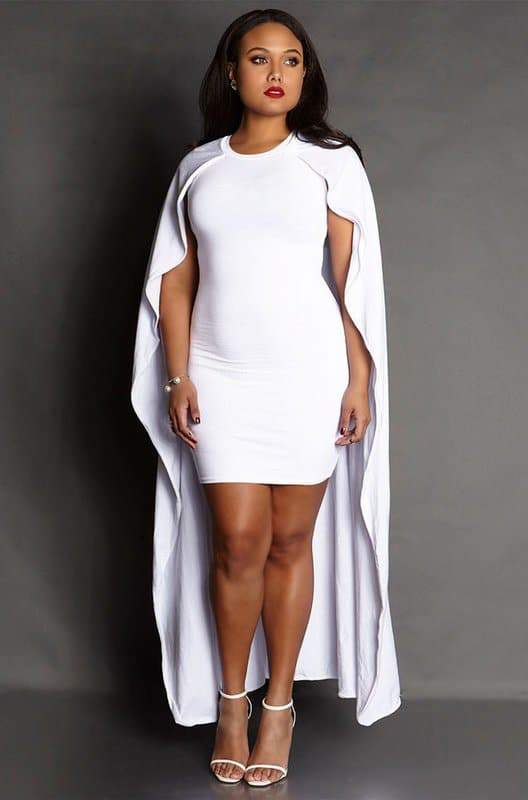 GRISEL. "FASHIONABLY LATE" CROSS OVER TWO PIECE SET
GRISEL. "RHYTHM OF THE NIGHT" COWL NECK VELVET MIDI DRESS
GRISEL. "CHANDELIERS" MERMAID GOWN
GRISEL. "ONE MORE NIGHT" VELVET TURTLENECK DRESS
GRISEL. "REMEMBER TONIGHT" ANTIQUE HOOK & EYE DETAIL DRESS
GRISEL. "THE EVENT" RUCHED MAXI DRESS
GRISEL. "ROYAL VELVET" OVER THE SHOULDER JUMPSUIT
GRISEL. "THE AFTER PARTY" BUTTON DOWN TURTLENECK MINI DRESS
I mean. Hello velvet, Hello white cape dress? I NEED THAT. If even to go to the grocery store, I need this dress for all kinds of reasons!
And I must add, if you do see something that you are in love with?
With Grisel and Rebdolls, you MUST MOVE FAST as pieces WILL SELL OUT. I am not even playing with you here!
This collection is not for the shy or demure… And if you are feeling a bit curious, I say OWN IT and go for it! I mean… why not?
Right??? All you will learn is how fly you look and/or which new shapes and silhouettes work for you!
You can shop the collection, today at Rebdolls.com!
Sooooooooooo…
What do you think of this collection? Do you have a few new pieces that you need to add to the closet?
Which ones had you all hyped and geeked like me?
Let me know in the comments below!