Lace is sexy. Done with some sass, it is edgy. Adding a touch of sophistication and it can be quite ladylike.
BUT, today's Gotta Have It Comes from Anna Scholz and Bloomingdales. Now, I have long been a fan of this UK contemporary plus size designer, Anna Scholz. She is always giving me something to gawk over, and today is no exception. Finding a fierce little plus size black dress can always be a challenge, but not today.
SEGZY.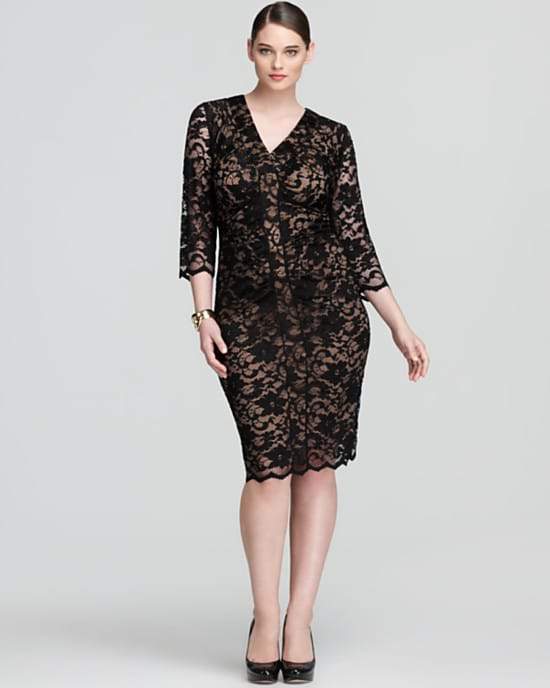 Like with edge and sex appeal, this puppy is badddd… If I had a man, this would be the number we'd go out to dinner in and his eyes would be having fun with me (or in my mind they would?) but you catch my drift here- right?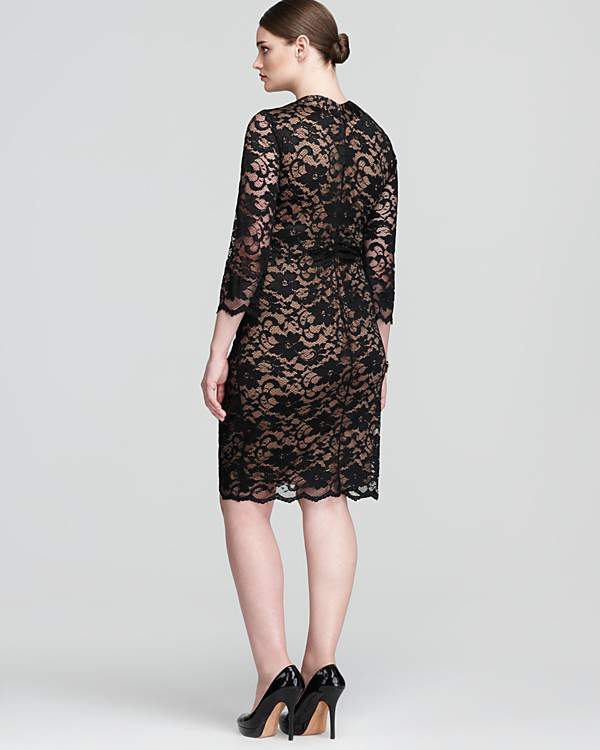 You can get this Anna Scholz Lace Dress here!
Like, I imagine myself in this dress and I immediately have theme song music playing loudly in my head. This is how bad I am in love with this dress. Mmhhmmm.
THIS dress speaks volumes.
What are we thinking about this one? Love it? Hate it? NEED IT??? Leave a comment and let me know!
Marie Denee
I am the Editor in Chic of The Curvy Fashionista. Often goofy. Forever emo. Always a Virgo. You can find me somewhere grooving to 90s R&B.