Hey Luvs!!! Today's post is dedicated to Team Thick Thighs and our love for the perfect plus size jumpsuit!!! As a lifetime member of this team, I know only a few brands are looking out for us.  Too many times I've came across a really cute jumpsuit , got it the dressing room or home only to have my feelings completely hurt because these thighs aren't loyal to the jumpsuit game.
So last week I decided to find five plus size jumpsuits for the girl with #thickthighs. Are you a part of this team? Do you feel me on this plight?
Finding the perfect plus size jumpsuit is already a situation… the rise in the crotch area, the length, where the jumpsuit hits on the waist… girl! Right??!!
Check out my top five jumpsuits for the Team Thick Thighs!
Three out of my five favorites are from the UK plus size brand, Yours Clothing. Did you know they go up to a size 30? YUP!
This brand definitely understands how the thick thigh struggle is so real. My first jumpsuit from Yours Clothing is this beautiful dark floral pattern.  I love the material of this jumpsuit.  A fluid jersey material makes this jumpsuit perfect for any season.
I can carry this one into the Fall 2015 Dark Floral trend with ease.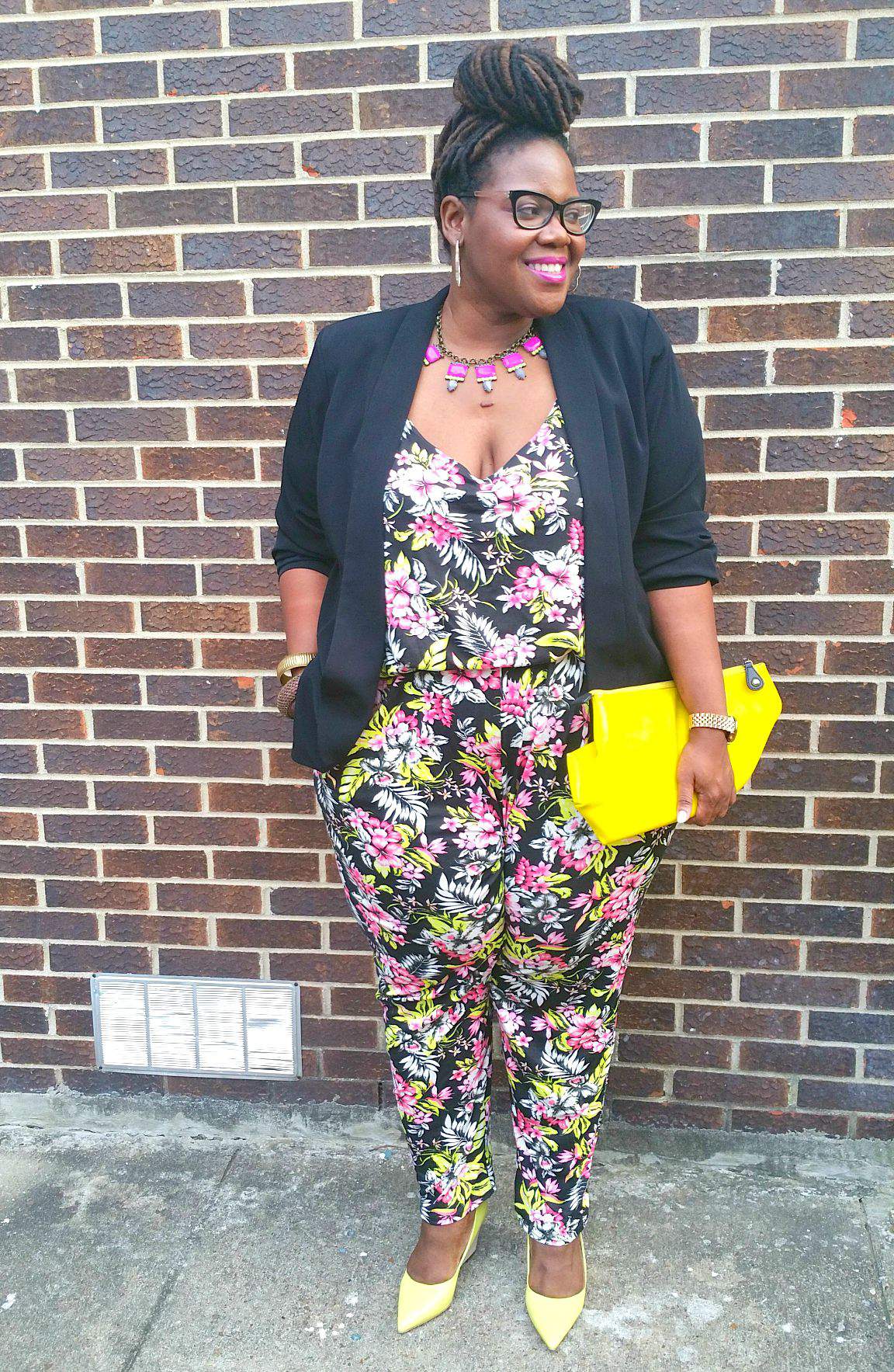 My next jumpsuit is on the sexy side. This simple yet dressy jumpsuit also  from Yours Clothing slimmed my thighs with the tapered ankle cut. Plus the neckline gave me divine decolletage and it had pockets!
POCKETS!
I am already in love… if you do not know,  me and pockets have a love thing going on!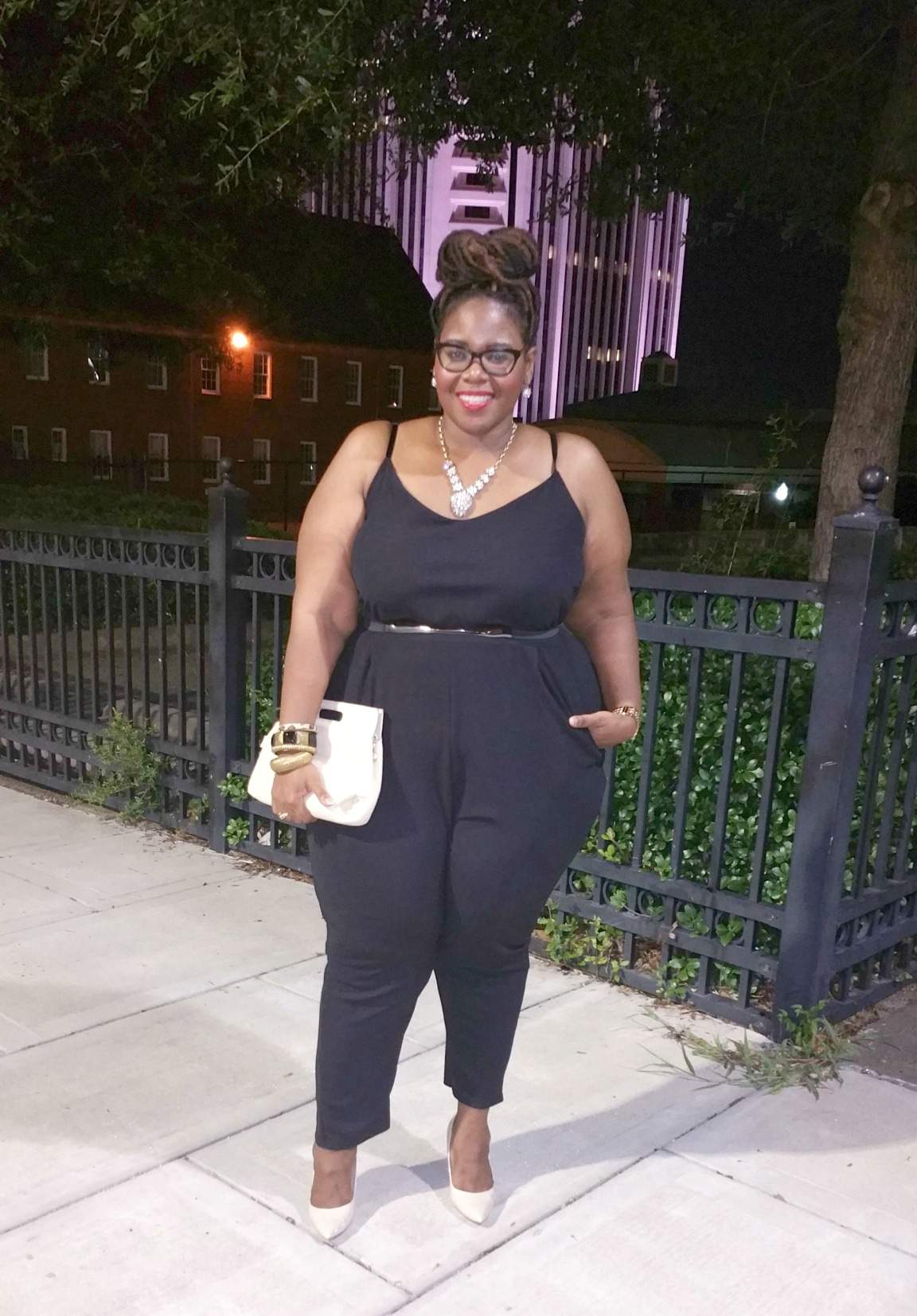 My last jumpsuit from Yours Clothing UK was a casual pick.  A full jersey material suit with gold accents.  Fabrics makes a huge difference in our garment pick.  Not all fabric work for our thighs.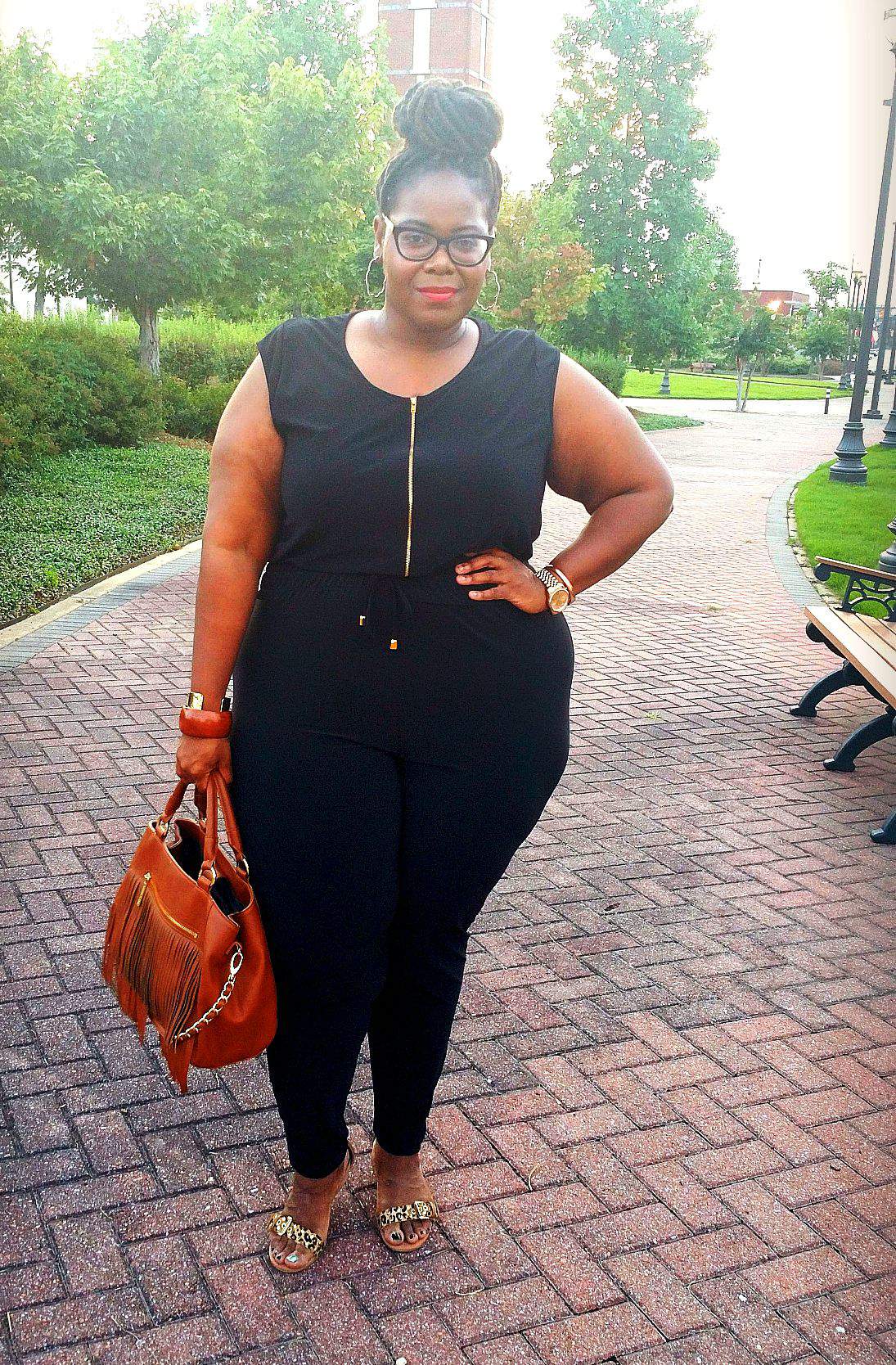 This is one thing  I always try to look  for when I'm jumpsuit shopping.  And the  fabric of the suit often makes the final decision in which suit I'm purchasing.
Of course, every girl with thick thighs need a wide leg jumpsuit.  A wide leg jumpsuit often time drapes our thighs and give a full, fluid look of sophistication. This one from Simply Be is also lined for a smooth finish.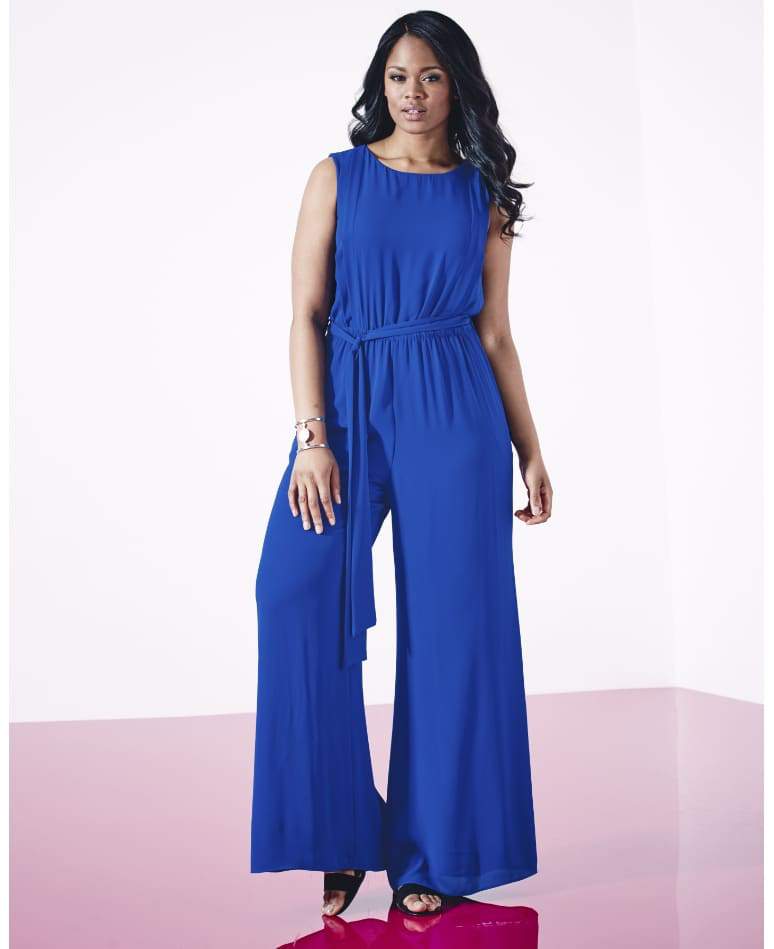 The last brand I love  for thick thighs is my all-time favorite independent designer, Jibri.  I the love how Jibri's signature slouch jumpsuit design always gives just the right amount of material  to make the thick thighs happy.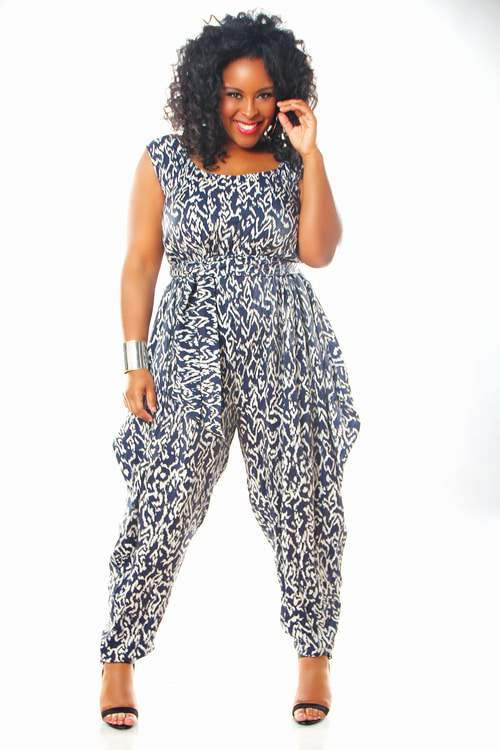 So there you have it, my five favorite plus size jumpsuits for Team Thick Thighs!
Which is your favorite?  Tell me about your favorite thick thighs friendly brand.  We want to know!!