A while back, I shared with you that H&M launched plus sizes and I even went inside to gauge the collection. Well, for Fall 2012, they have a new collection that I had to check out, thanks to Alissa and Ivory's conversation on Twitter yesterday! LOL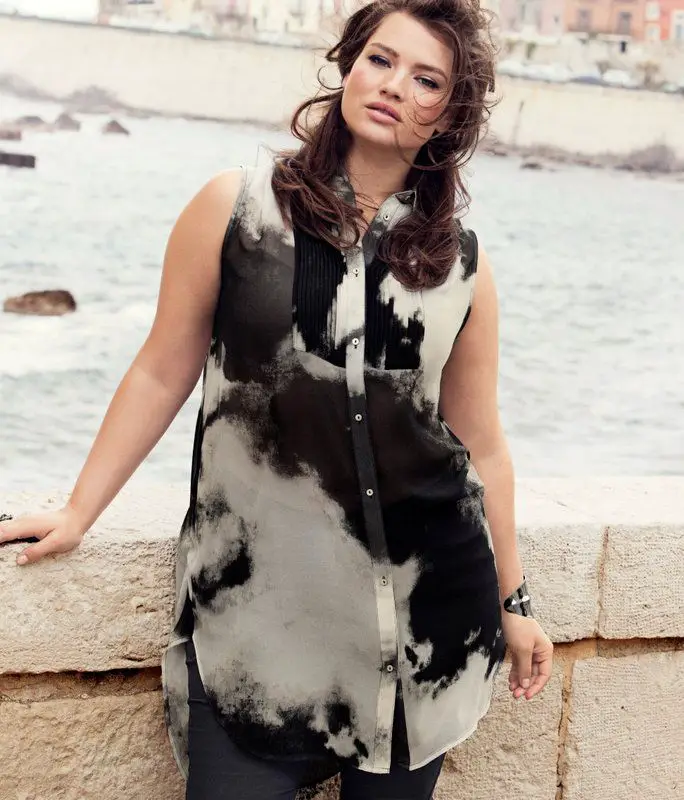 Anywho, with Tara Lynn as the face of the campaign, I knew I was going to love it!  SO I popped online and checked out the collection!  I mention online, as you know that soon (who knows when) the H&M US site will allow us to shop from them…  I CANNOT WAIT!
Before I share with you some of my favorite looks, it must be noted that the HM+ collection is a solid place for great staples for the wardrobe and slowly they are injecting uber fashion pieces… slowly! There are great classics though for you to round out your fall wardrobe! ALSO…
Sizing is a bit interesting…
So, if you can make it into a store, I strongly suggest you do!
But enough of the delay, let me share with you some of my favorite H&M + Picks!
H&M Plus Fall 2012 Campaign
While fall is still right around the corner, I must share that there are these polka dot shorts that still have my name all over it!  It is sooo important that you get to a location closest to you, because there are also tons of options NOT online!  So, if you get a chance, take a peek at the collection then bounce over to the store locator!
What do you think?  Did you see something that crossed your thoughts?  That gave your pocketbook an itching?  LOL Sound off I want to know!