Every time we get swept away by a love story, whether it's on a dating reality show or in a captivating romance novel, the leading lady is thin. This happens so often that it leads plus size women and girls to question, "Will I ever be able to have my own love story?" Well, how about a #FatGirlInLove story?
If you can't be what you can't see, you may begin to internalize this and believe that you aren't lovable due to your size. But in reality, countless curvy girls star in their own epic love stories because love knows no size.
The team at contemporary plus size brand Ori, known for ultra comfy elevated basics, created the Valentine's Day series #fatgirlinlove dedicated to sharing the stories of plus-size women in love.
Ori's #FatGirlinLove Series for Valentine's Day!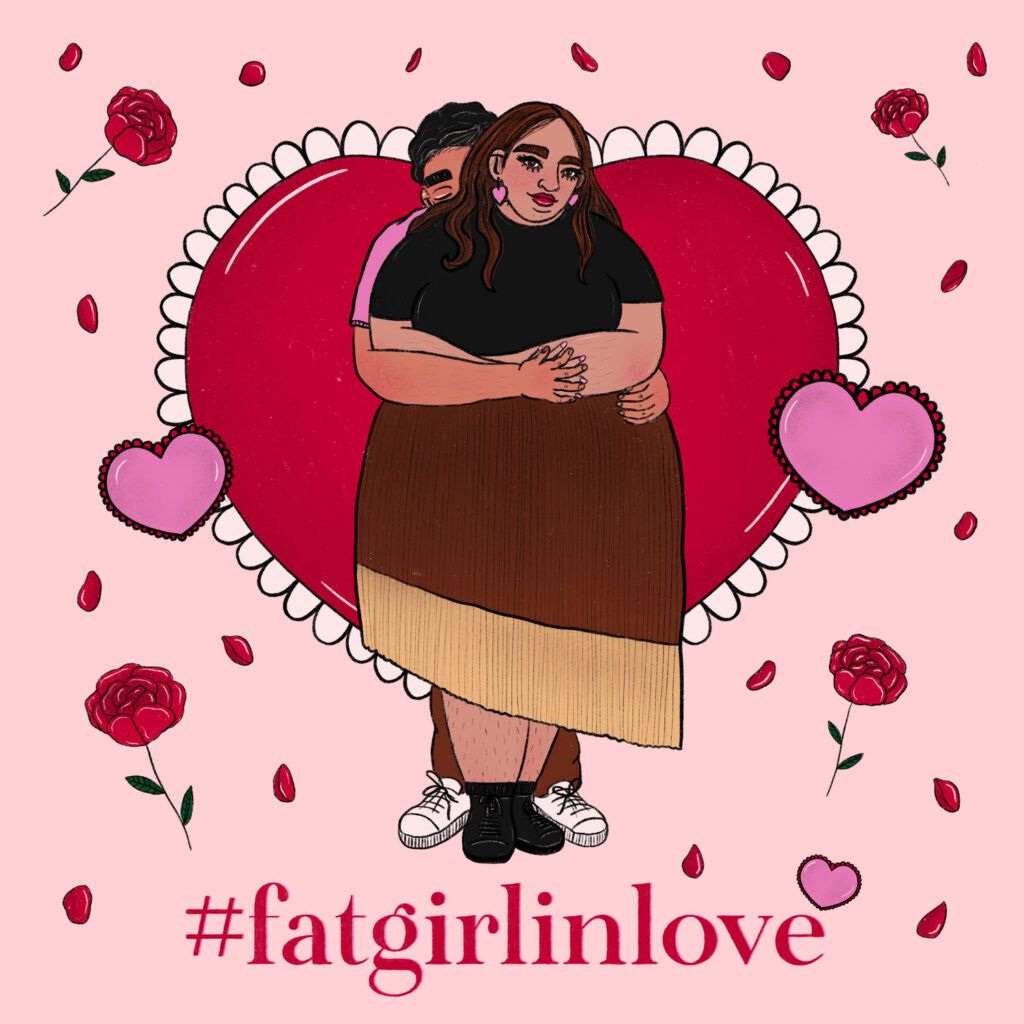 Representation is crucial and seeing so many beautiful love stories centering around fat women will give just about anyone the warm and fuzzies.
And if you were just about to give up hope for finding love, your faith is about to be restored.
Here are some of our favorite love stories from the #fatgirlinlove series. Grab a box of tissues, it's about to get real emotional.
First up: Alicia of @curvy_chronicles gets real about waiting to find love.
https://www.instagram.com/p/B8ePYHfl9ni
Alysse from @readytostare shares how she met her husband in-person and how they share a passion for social change.
https://www.instagram.com/p/B8cO8tzlODV
Victoria of @victoriadonelda had us laughing, crying, and singing in her love story:
https://www.instagram.com/p/B8Z8AQmlXF9
And hearing how bold Sean of @heyseantaylor (yes! That is Sean from The Circle!) was for inviting her not-yet boyfriend to an intimate performance definitely had us welling up.
https://www.instagram.com/p/B8b29rXlAr6
How much fun are these stories? Do they affirm you and give you hope?
If you want to read more, Stay tuned! Ori will be posting these stories all through Valentine's Day.
Do you have your own love story to share?
Share your #FatGirlinLove story with Ori and US via this form!
We cannot wait to hear all the love stories!
Once you upload your story, the @orieveryday team will post your love story in their series.
About the Author:
Ashby Vose is the Head of Brand at Ori, a new contemporary plus-size brand. She is a #fatgirlinlove herself and is committed to empowering plus size women and telling their stories.