Heyyyy girl, hey!!
Okay, I need your help. See, the summer heat is approaching and when I say approaching, it's pretty much already here, right?!?! Right. So, with this heat, the clothes become a little more fun and revealing, which I am all the way >>here<< for.  And with plus size fashion now giving us fashion ON TREND, I do have a random question that I am soooooooo curious about…
You see, for the longest time in plus size fashion; the only option given to be "sexy" has been the overly played out cold shoulder top. I mean, almost every single top has been a varying form of this…  So as I see this trend coming full force in straight size fashion, but a bit more exaggerated, I am curious about your thoughts!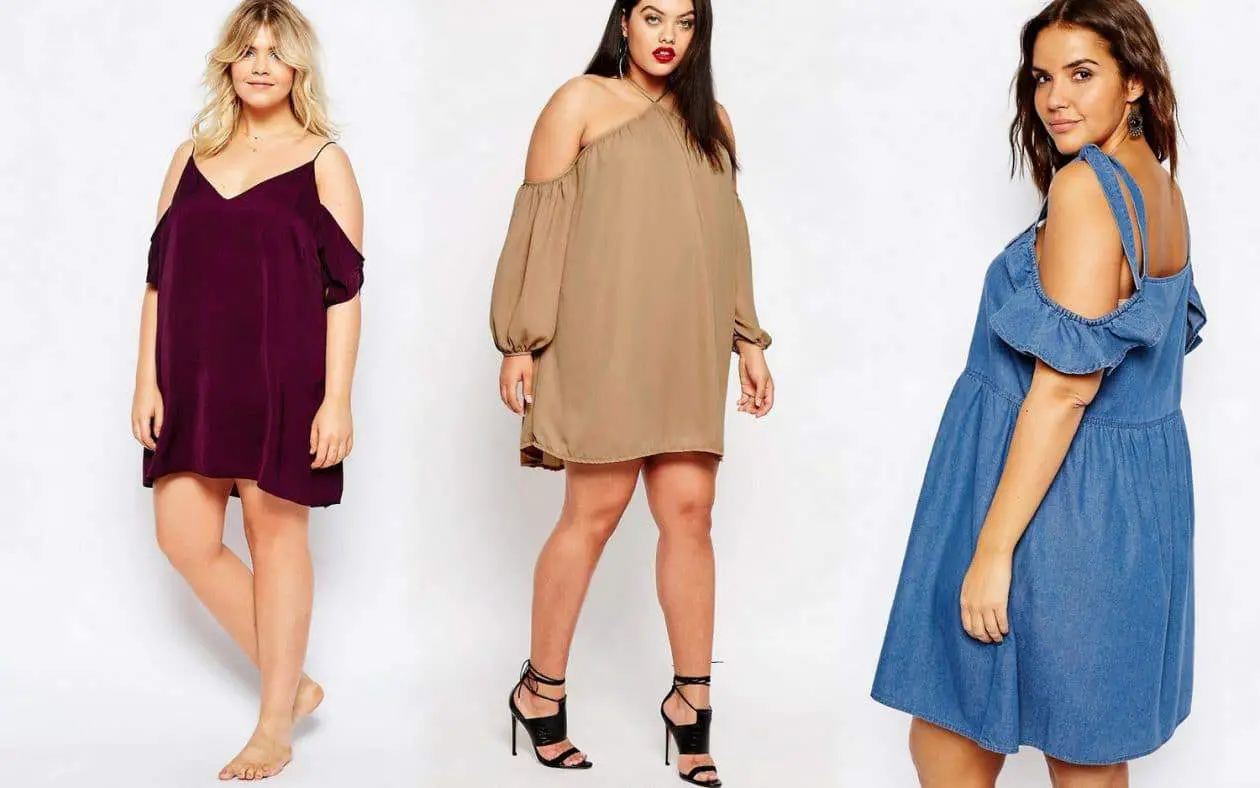 From left to right: Silk dress from ASOS.com; Drop shoulder dress from ASOS.com; denim drop shoulder dress from ASOS.com
I do like the current iteration of style and trend, but I have no real desire to make it twerk… Let's be real, seeing another cold shoulder kind of makes me twitch. LOLOL This time around, the cold shoulder has gotten hella exaggerated, sometimes going down to the elbow, I do love this drama, but I am so torn!!
This exaggerated cold shoulder has found itself in every garment such as the dress, shirt, and crop top! But, IONO. Considering that this cold shoulder is uber chic and back on trend, I want to ask what do YOU think about this trend?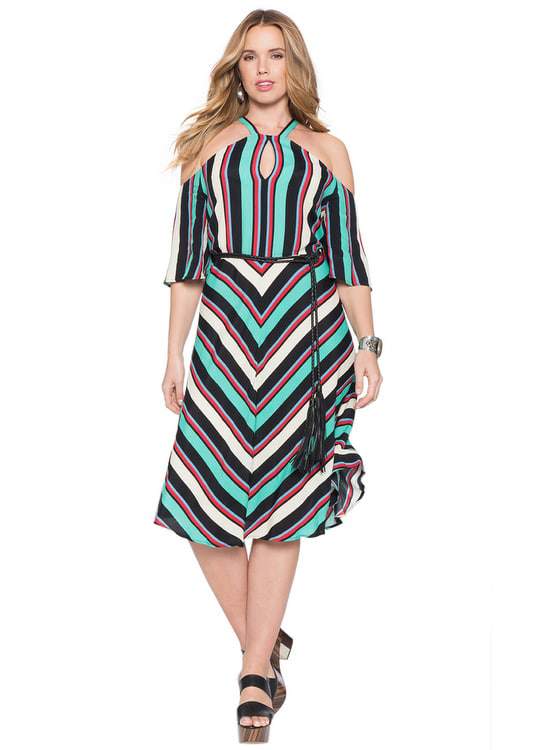 Cold Shoulder Dress from Eloquii.com
I am soooooo on the fence with this. I mean, with summer heat come the festivals, concerts, and picnics and this bohemian style fashionably makes its mark. Or does it? I mean… do not get me wrong, I think they are supper cute, but am I missing out on something amazing? If I just said I'm honestly over it am I missing out… I suppose I can take my own advice of "Don't knock it until you rock it!"
Now that I shared my thoughts, I want to hear yours!  Sound off and I only have 3 questions: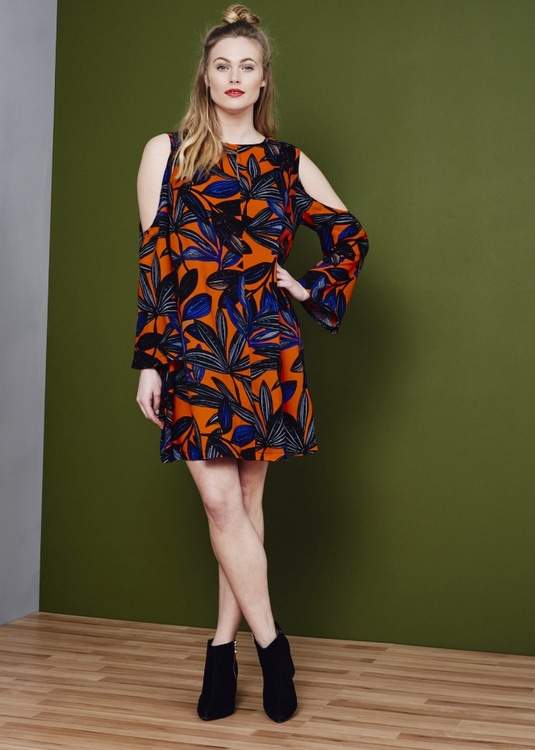 Cold Shoulder Dress from SimplyBe.com
Love them or Over them?
What would be a good alternative to this for you?
Will you be sporting an off the shoulder look this summer?!
Ladies do not be afraid to state your opinion, there is no wrong answer!!! You know how much I love your feedback!!
Until Next Time!