Today, we welcome guest blogger, Tiffany Hall, a freelance makeup artist and beauty blogger for Curved Beauty.
CURVE your outlook on BEAUTY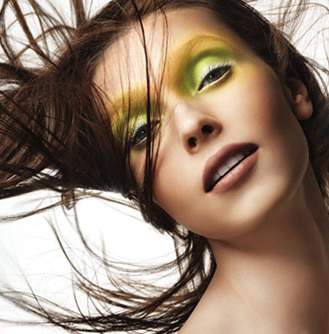 Beauty is about expression, self-confidence, a portrait of yourself only you can create. An inner aura of spirit, attitude, self-worth and empowerment. Beauty is the laughter you release, the friend, mother, daughter, sister, wife you are.
Beauty is CURVES!
A curvaceous woman who struts into a room, knowing every eye is captured by her confidence, presence, and natural beauty! As woman, how do we maintain the essence of beauty?
It is simple…
LOVE who you are. Focus on what you love about yourself…
Your eyes, smile, hair, your Curves!
That's right I said it, your Curves!
Don't be afraid to accentuate those curves with the latest trends in fashion. Allow your beautiful, natural face to be the canvas of your masterpiece every morning when you apply your makeup. Let your hair be the crown of confidence. Take the time to pamper yourself and to define and express your personality. Laugh…Not only is it a great Ab workout, but it nurtures the soul!
There is something beautiful within each one of us. It is up to you to find it, to own it… To Be Beautiful, Confident, You!
Top 5 ways to express your Curved Beauty:
Be your own Fashionista- Incorporate key items into your wardrobe: A belt to define your waist, heels to elongate your legs, accessories to give you a pop of color and express your personality, and skirts and Dresses to show off those CURVES!
Enhance your Natural Canvas- Be your own Makeup Artist! Try Laura Luke's Palettes at Sephora . They are designed with everything in mind for easy and on the go Makeup.
Pamper yourself- 1-2 times a week pamper yourself after a long day..TRY LUSH Cosmetics. Handmade soaps, bubble baths and skincare. Choose a Mud Mask or favorite bubble bath to relax, rejuvenate and unwind. My FAV The Comforter Bubble Bar and it turns the water PINK!!
Girl Time! Who says we can't have our own Sex and The City! Get together with your girls for some girl Time! Spa day, coffee, lunch or weekend getaway… Make a point to plan it into your schedule.
This one is easy ladies……. Love who you are!
Tiffany Hall-Scarmana is a freelance Makeup Artist in the Connecticut Tri-State Area. Offering looks in Bridal, Editorial, Runway, Film, and Every day. Tiffany has worked for the L'Oreal Paris Pro-Team for the past 5 years and most recently worked on Celebrity talent at the 2010 Sundance Film Festival.