Editor's Note: Earlier this week on Facebook, I posed the question about Sex and the plus size woman, as it relates to building confidence. With YOUR overwhelming response, I have brought on a new contributor, Bonnie Lee who shares tips on embracing your sexuality and being confident in the bedroom as a plus size woman.
This is a 3-part series that, based upon YOUR comments will delve deeper into channeling your inner sexual confidence! Enjoy! Marie Denee
Sometimes when my husband and I are walking hand in hand people look at us. I think I know what they are thinking. Actually, I know what they are thinking. I am a foxy, vibrant, voluptuous woman and he is a fit and handsome Marine.
I am petite, curvy and PLUS SIZE.
He is tall, slim and muscular. We are polar opposites. But as they say opposites attract. From the moment I married this man eleven years ago he has not stopped loving me, loving my body and always ensuring I never lose my curves.
Curvy girl sex is so important. It is not just about making love it is about making confidence. A confident woman can do many things including have the best sex life she deserves. But so many women are afraid of their bodies.
How their bodies move and what it looks like to their partner.
Trust me the last thing your partner is worried about is what you had for breakfast and how it has now formed into a perfect little roll around your hips. You are in the moment and sex, GOOD sex starts with confidence.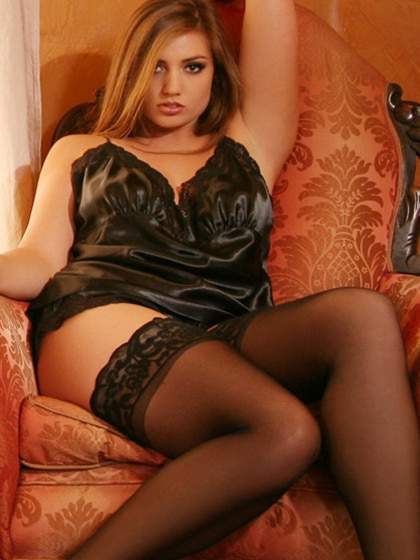 BUT, you must give yourself permission to THINK you CAN be SEXY!
All images from Hips and Curves
But how do you get confident? How do you take control of your thoughts and control of how your body moves? We are going to move slow, so if you are already past this part, you are already ahead of the pack!
I want to tackle confidence in part 1 and in part 2, I will tackle how to control the way your body moves for the pleasure of both you and your partner.
But confidence is your number one priority and it starts by…
Giving yourself permission to be sexy- Yes, you are a plus size woman, but you are a WOMAN. You have needs, wants, and desires just like the rest of us. And guess what? This is okay and normal. If a certain dress makes you feel sexy, wear it. If those heels make you feel like a naughty librarian, rock them! If wearing the flyest bra and panty set underneath it all makes you feel like you have a naughty secret, own it!
Thinking sexy thoughts – They must come from emotion. To think sexy you must feel sexy. One of the best ways to dive into those thoughts is to read about them. Right before you are going to bed or even with your partner read all about it. Two great fiction books are Naughty Bed Time Stories and Bawdy Bedtime stories by Joan Elizabeth Lloyd. It will get you in the mood and thinking sexy. Additional reading by Zane or 50 Shades of Gray will set the mood nicely.
Learning to love yourself naked- How many times have you hurriedly ran past the mirror?

Stand in front of the mirror often and do it NUDE!

Each time, find one thing you love about you. Soon you will love more of yourself to give the best of yourself to your partner. Sexy and confidence equals a great time in the bedroom. Great love making equals great love. A love that is greater for yourself and your partner.

Playing with Sexy toys – It sounds kind of taboo but toys are great for when you are learning about your body. How can your partner please you if you do not know what makes you feel amazing? You all know Kandi Burruss from Real Housewives of Atlanta. Well she really must know women because her Oh Mi Bod adult toys are cute! Yes, I said cute. Shaped like lipsticks and makeup compacts makes it feel more glamorous than taboo. You can find what you need with Hips and Curves Naughty Gifts and Bedroom Kandi Oh Mi Bod toys.
Dressing sexy – How can you feel sexy and confident if you are not dressing the part? Hips and curves is one of my favorite plus size lingerie stores. They have sexy corsets and bustiers. They have petticoats and knickers. Do I hear dress up and role play time? You can find playful nighttime wears at Hips and Curves , Full Beauty, Bare Plus, and Cacique by Lane Bryant.
The facts are that confidence comes from accepting you as YOU are, loving yourself like NO OTHER, and loving your body like no one else can. You DO NOT need anyone's permission to do so. Lynn Ruby has a great mini read and exercise on Loving Your Body here! Fit and Feminist has the perfect post about the mental anguish about bathing suits and media to read!
Happy love making!
What tips would YOU Share for building confidence in the bedroom? With yourself? Do you THINK you can be SEXY? Make sure you stay tuned next Friday for part 2!
Bonnielee Cuevas is former NYC Fashion Stylist, and Journalist with a very successful portfolio. She left the fashion industry and is a Lifestyle, Holistic & Sustainable Expert, Humanitarian, and Mental Health Advocate.
She has been a successful Entrepreneur for over 13 years. BonnieleeCuevas.Com is where you will find sprinkles of her personal adventures, encouragement through a sustainable, holistic, and positive approach to fill your body, mind, and spirit with pure JOY.
She has been seen and featured in (not limited to): CBS Radio Minnesota, Curvy Magazine, Adweek, Business Insider, Fashion School Daily, Oxygen Magazine and named one of Vogue's Top Influential Social Media Darlings.
You may have read many of her articles on sites like: The Curvy Fashionista, Dame Life Blog, Skorch Magazine and Zumba Life Magazine. Her passion and knowledge for style has never left her spirit, and she continues to freelance on the subject.