A few months back I had the pleasure of heading up to New York to hang out with the UK plus size retailer, Evans and their fashion team. It is video time and we are talking fall! Playing around in their samples, I choose my favorite looks that work for me and my shape, my favorite silhouettes, and then we are set to go with the Evans Style for Your Shape Studio! It is Lights! Camera. Action!
If you are not familiar, EVANS is the UK powerhouse that has been bringing plus size fashion for years. Over the past few seasons, EVANS has stepped it up with their Cut for EVANS capsule collections and Collection! Pushing their envelope, they have been infusing bold shapes, colors, and patterns that have inspired and wowed the digital space. The bloggers took note! So when they asked me to work on this newest installation and video, I KNEW I had to play too!

Take a Peek at the video above!
My Plus Size Fall Trends Video with Evans Style for Your Shape Studio
What did we think of the video, the trends? The looks?
One of My Looks for the video!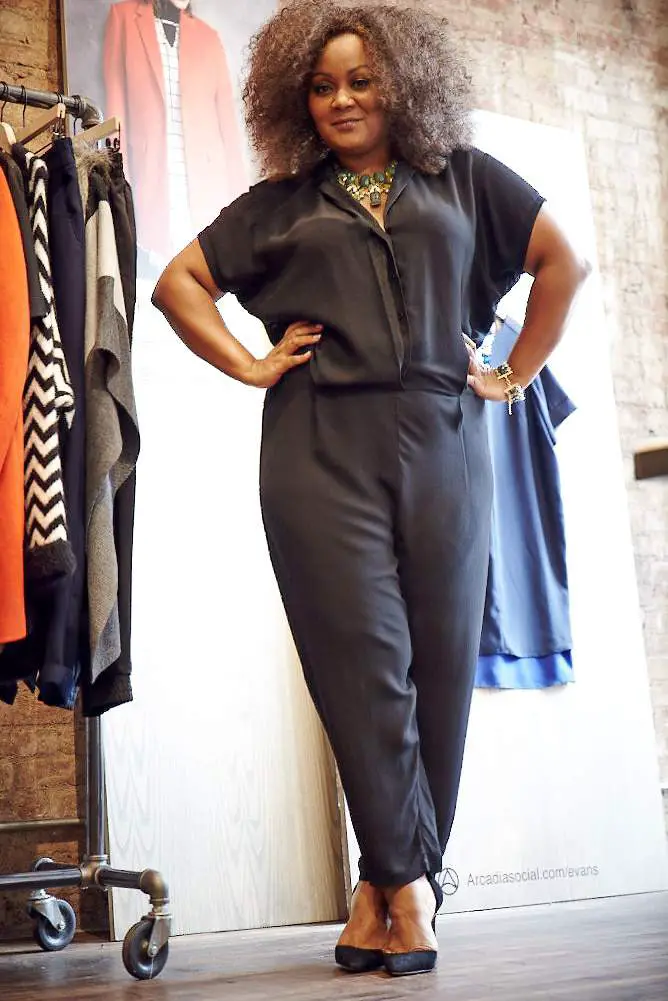 I had to play in the clothes, in the newest arrivals coming down the pipeline and others already here! I mean, who wouldn't? Here is what I fell in love with…1
What is the Style for Your Shape Studio?
Just like how it sounds! This space helps you pick out looks based on your body shape and what you want to play up or down! Like for me, I do well
Make sure you check out all the latest with EVANS and how to dress up your shape, by visiting the Style for Your Shape Studio at EVANSUSA.com!
What did you think of the video? The looks I shared? The Style for Your Shape Studio? Let's Talk about it!
Disclosure: I was compensated to shoot the video, but my words are my own. My excitement and goofy ways, are my own.