We are still going strong for our giveaways as we celebrate crossing the 200k FB Likes on the blog! And we will have two more after this! YES! We do!  Each giveaway is a play on the numbers 2, 200, and 2000!  Sooo hyped and excited, I wanted to make sure I shared with you my most sincere thanks for rocking with me!  And today's Giveaway? We celebrate with a Spring #TCFStyle Giveaway with IGIGI!
One of the brands who I first connected with when I started blogging, IGIGI has been a long supporter of the blog! When I kicked off my blog in Oakland, the IGIGI team opened their doors and physically let me into their store and I have never forgotten this.  Over the past few years, I have rocked Igigi, had events sponsored by Igigi and featured them on the blog quite a few times!
Perfect for the wear to work or desk to dinner options, IGIGI has provided quite the selection of dresses along with a matching great fit! For me, I never have to worry if an item will fit and I know that I can always use them as a go to when I need something a bit sophisticated and playful! So today, I am quite grateful that they agreed to participate!
So what does this mean for you?
TWO READERS will score a $200 Gift certificate to IGIGI!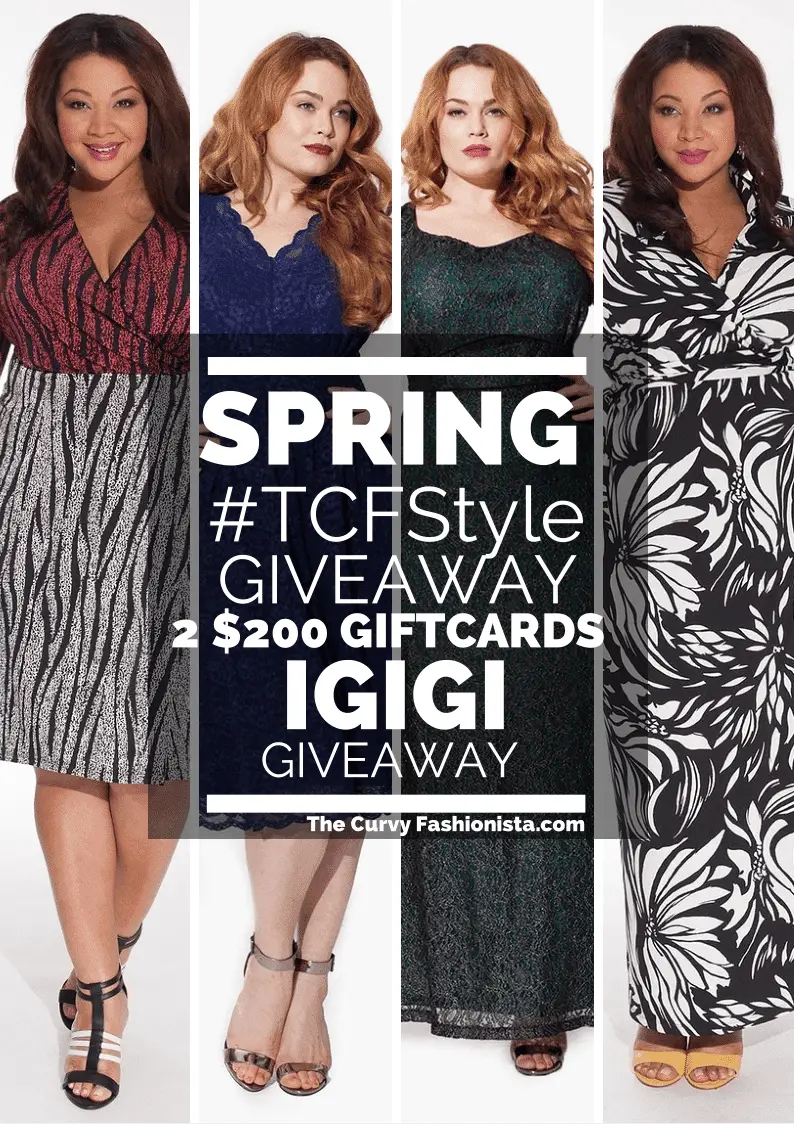 Dresses:  Aileen dress | Nencia Navy Dress | Thalia Gown | Wren Maxi Wrap Dress
AND YES, it is for the International Readers too! 😀 I love ya'll!
Since we are all about celebrating our community growing, all of our giveaways will also celebrate the launch of our NEWLY LAUNCHED
PLUS SIZE STYLE FORUM- #TCFSTYLE!
2 Readers Score with the Spring #TCFStyle Giveaway with IGIGI!!
To enter, all you have to do is follow the instructions in the giveaway form below. The more actions you take, the more entries you earn! That easy!
a Rafflecopter giveaway


MOVE FAST! You have until SUNDAY night, April 2nd at 11:59 p.m. to enter!
Good luck and thank you for rocking with me!!!