As you can tell, I am still hyped for all of you showing and giving love as we celebrate crossing the 200k FB Likes for TCF!!!! So to sweeten the giveaways, we are playing on the number 2 and today's number? TWO THOUSAND. I mean, you know how we do it over here!
I wanted to make sure I shared with you my most sincere thanks for rocking with me! And today's Giveaway? We celebrate with a Spring #TCFStyle Giveaway with CITY CHIC!
I have been a cheerleader for, supporter of, and closely connected to the brand for YEARSSSSSS. I ALWAYS love their items and have rocked with their fits and bra and panties for quite some time!
And now as they start entering the USA, did you know City Chic is carried at Nordstrom and that they have a US site?
Oh yes. They do.
Today, I want you to get acquainted with this contemporary plus size brand, City Chic.
With their recent news with being carried in 8 Nordstrom locations, being at the top of the spring season, and because I LOVE YOU, we have a fab giveaway for you to rock out with! But you have to move fast!!!
What is the Giveaway?
TWO READERS will score a
$1000 Gift certificate to City Chic

!

WOOT!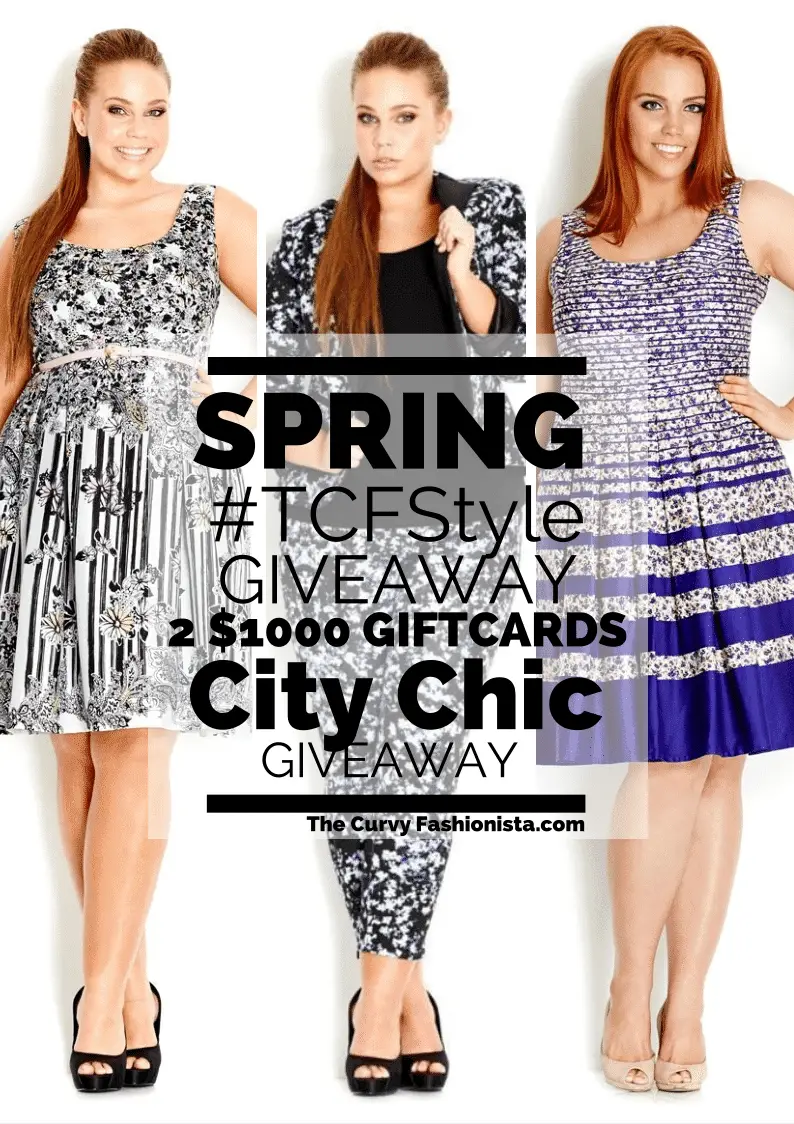 Since we are all about celebrating our community growing, all of our giveaways will also celebrate the launch of our NEWLY LAUNCHED PLUS SIZE STYLE FORUM- #TCFSTYLE!
2 Readers Score with the Spring #TCFStyle Giveaway with City Chic!!
To enter, all you have to do is follow the instructions in the giveaway form below. The more actions you take, the more entries you earn! That easy!
If you are on your phone or iPad, please enter via this link!
MOVE FAST! You have until Wednesday night, April 2nd at 11:59 p.m. to enter!
And here is a sneak peek of what is to come for City Chic Fall 2014!
Good luck and thank you for rocking with me!!!
PS. Don't forget to enter the other giveaways on the blog as we celebrate!