While the news and reports show the pandemic shut down businesses across North America, Stacey Lipstein based out of Toronto, Ontario, Canada decided to take the plunge and do something she has always wanted to do: start her own plus-size lingerie company and thus, Misfit Lingerie was born. A small-batch, made-to-order lingerie company developed with the plus-size consumer in mind.
"I realized I love lingerie in ways that I hadn't really thought of before," Lipstein explains in a phone call from her Toronto studio. Fresh off a divorce, she felt inspired to try lingerie once again for herself and fall again once again with her own body. She often spent hours doom scrolling the Internet trying to find the perfect size-inclusive piece to add to her collection that would make her look and feel good. But it was then an idea came, as she kept thinking that there had to be others out there going through the exact same experience as her and turning up short.

"I was always trolling the market for cute, fun, like, and you know —there was nothing local or sustainable when it came to, you know, everyday lingerie that you could just throw on or some fun pieces for in the bedroom." So Lipstein did what any entrepreneur would do: make it herself and thus, Misfit Lingerie was born.
Misfit Lingerie Launch
Having launched officially in July, Lipstein put together a small capsule collection including everything from bras, panties, and a robe ranging in price from $48 CAN to $168 CAN. Lipstein shares she has put all her heart and soul into this collection with Lipstein explaining over the phone that she wanted pieces that could transform from every day to the bedroom.
Using light-weight breathable fabrics in soft pastel colours up to sizing 4X, it gives folks an opportunity to cultivate and embrace their own version of sensuality. Lipstein recognized that lingerie for plus-size individuals had not always been readily available, especially in Canada.
"I'm a big believer in the first layer that you start within the morning, will always remind you of just how worthy you should feel and how comfortable you are, no matter my size, shape, or weight at any given moment." She references wearing a bra that doesn't fit properly with a laugh and says, "Yeah, that is how this whole idea started!"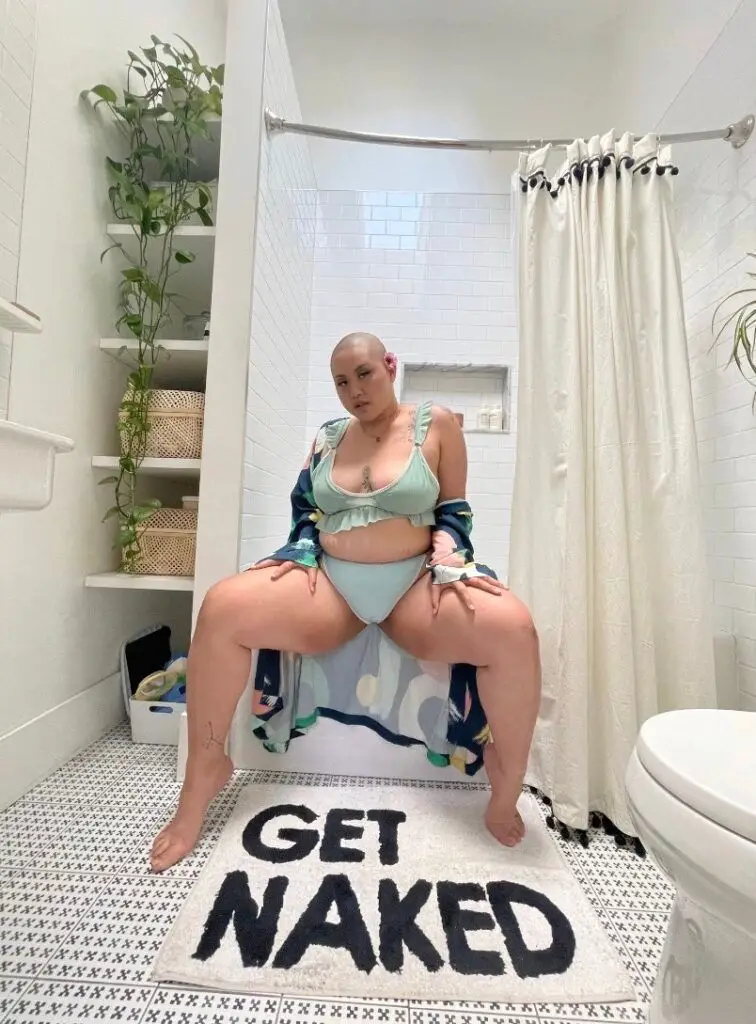 Hear about the design:
Lipstein took to her notebook to sketch out different designs, take inspiration from throughout the industry, and poll her own community about the type of collection they wanted to see in the plus-size world.
"Starting your own business, especially one in the plus-size fashion industry, when you're first starting out, you're doing everything yourself. But because of that: I know where everything is sourced, I know where who is working on each garment and I've been able to focus on every single beautiful detail from the trimmings to the straps to the fastener."
Finding stylish lingerie to fit a bigger body isn't always easy and has historically been a bit of a struggle. But over the last few years, plus-size options have been offering more fun, colourful and risqué pieces than their straight-size counterparts, and Lipstein is happy to be part of that revolution. She explains, "You should want to feel great and sexy and we absolutely need more of that representation. Hell, even for myself!"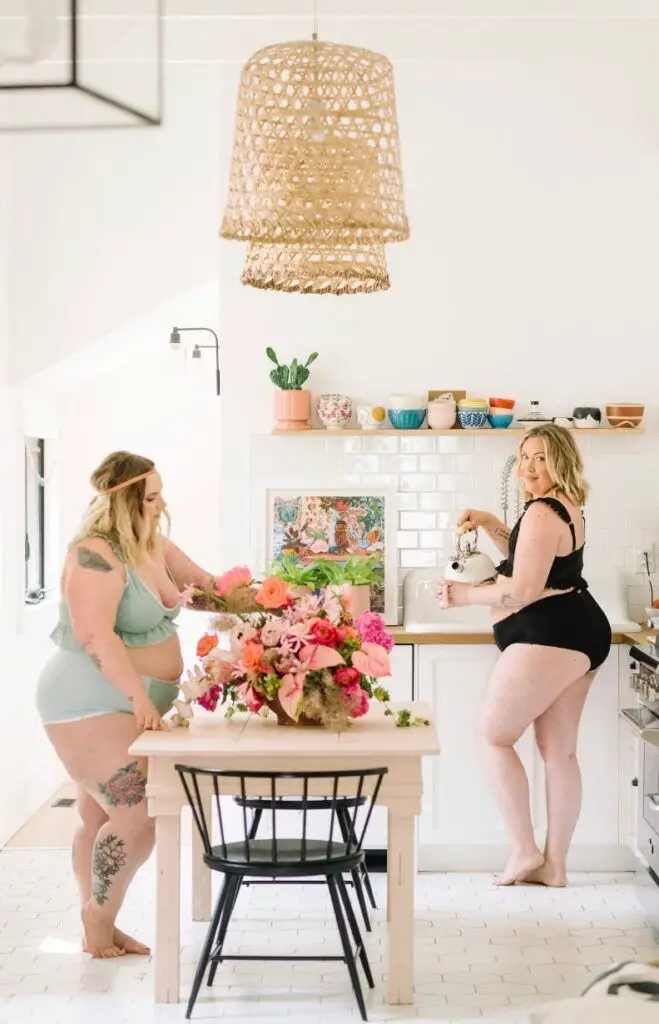 Although plus-size shoppers represent 68% of the Canadian market — that is rarely the fashion industry's focus of attention. Right now in Canada, several independent designers are leading the charge to revitalize what plus-size fashion (and shopping) look like for consumers in Canada, and the world offering a new spin on what size-inclusive and playful really means.
For Lipstein however she explains, it was never about marketing or trying to break down barriers. It was just about showcasing all different bodies, and making a line she felt proud of and her customers felt confident in.
This has meant throwing the normal business model out and making accommodations including customers could try to visualize what it might look like on them plus setting up virtual consultations via e-mail. Lipstein laughs and notes, "So far, for a business I set-up during the pandemic – not bad. If I can create something that makes people feel good, I think that's amazing and in my eyes, a job well done!"
Misfit Lingerie is available for order via the website, with more drops and collections to come in the future.
Take a look at our other lingerie favorites:
ThirdLove x Dia & Co Team Up for Plus Size Lingerie & Loungewear!
9 Size Inclusive Lingerie Brands You Need to Know About