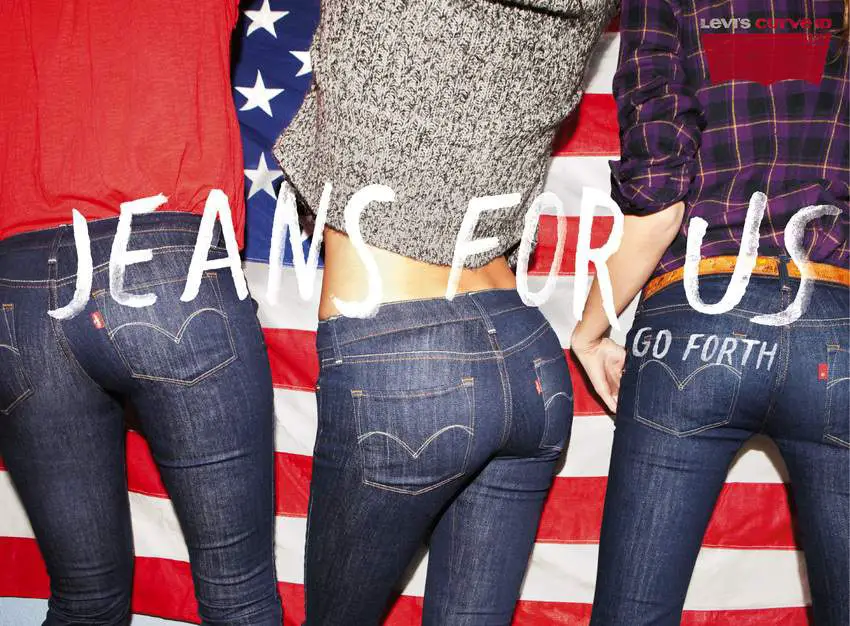 Every now and then I have a love and hate relationship with jeans. Based on the shape and curves that are attached to this rocking body, it seems like finding a great pair of jeans is impossible. I have spent numerous hours in stores trying to find the perfect fit. Low rise, high rise, skinny, straight, boot cut,capri, jeggings. OMG, there are so many variations. But if I could rate jeans, I would have to say jeggings are my first choice, followed by bootcut jeans because they allow enough room for these ever so fabulous hips, third would be skinny jeans but they don't always flatter my figure. Skinny jeans make me  feel more like a stuffed sausage than a confident curvy and chic individual. The other styles, well let's just say that after many trials and errors, you will never find them in my closet. But this week, Levi's (Levi Strauss that is) might have brought hope to the inevitable- With their newest campaign.
I received an invite to attend the launch of Levi's new Curve ID jeans and boy was I stoked. Here I was, Kristal, a curvy confident and chic woman, preparing to step foot in the house of the father of denim. Millions of thoughts began to run through my mind but I knew I had to walk into this event with you and I in mind. So with my notebook and pen in hand I walked through downtown San Francisco(Union Square), passing Bloomingdales, Macys, Neiman Marcus, Louis Vuitton and Gucci until at last, I finally reached the steps of the Levi's store. As I checked into the event, I received this cool Levi's USB wristband, followed by complimentary champagne and cookies. And as I listened to the presentation my eyes began to wonder around the store and they ironically stopped at a sign posted high on the wall. The sign read "All asses are created equal"—laughing inside I quickly returned my thoughts back to the presentation.
I paid close attention as Mr. You Nguyen, the Vice Senior Vice President of Levi's Women's Merchandising and Design, discussed the new line of custom fit jeans. After surveying and studying the bodies of more than 60,000 women, Levis has created the following custom fits:
Slight Curve designed to celebrate straight figures
Slight Curve is designed to define a woman's waist, while accentuating her curves. If jeans usually fit in the hips and thighs but are too tight in the waist, a woman should try the Slight Curve.
Demi Curve designed to fit even proportions
Demi Curve is designed to flatter a woman's waist, while smoothing her shape. If jeans usually fit in the waist, but don't flatter the figure, a woman should try the Demi Curve.
Bold Curve  designed to honor genuine curves
Bold Curve is designed to hug the waist, without gapping or pulling. If jeans usually fit in the hips and thighs, but gap in the back, a woman should try the Bold Curve.
After attending this event I have so much repect for designers. Who would have known that the very jeans we squeeze into everyday requires so much work. I love the Curve ID jeans and I was happy to see the progress that Levi's has made.
Although I did not walk away with my own Curve ID jeans, I can tell you that Levi's is still developing more designs and if your Curve ID does not match up to what is available now, Mr. Nguyen, says he has more designs in store for the extra curvy woman which are scheduled to launch in January 2012- THUS proving, All Asses ARE created EQUAL!
For more information reagrding the new Levi's Curve ID jeans please visit their website.