Recently a salon in UK, called Hair by Bashar, opened featuring extra-large salon seats, bigger gowns, and a wider neck insert on their wash bowls. A plus size salon really!?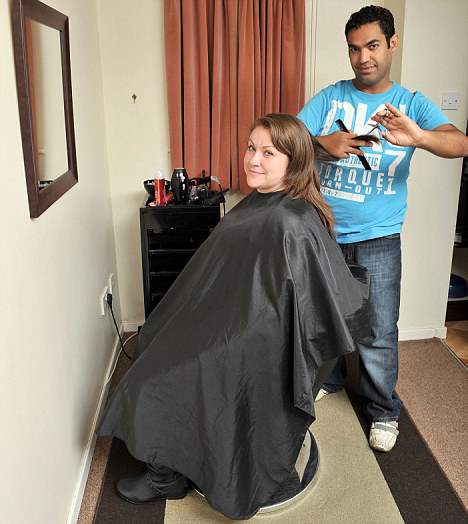 The 31 year old stylist, Trim Bashar Brown, opened his salon in his home after learning that some clients of size felt discriminated against in salons where slimmer women patronize as well.
Bashar told Daily Mail: 'I've been a hairdresser for years. Increasingly, larger women were telling me how they hate going to the salon because they are filled with slim, glamorous women. For them, it feels the same as walking into a gym full of ultra-fit people. They feel like everyone is staring at them. I just thought – 'this isn't right!' and decided to set up a salon where overweight people would feel comfortable."
I don't know about you but the salon isn't like my fitting rooms. I don't want to be segregated from the skinny chicks that are getting their hair done too. And I don't feel uncomfortable when my curves ooze out of the salon chair. That's the chair fault, LOL. It might be nice to add larger chairs and let the skinny girls swim in them?
I want to know you're thoughts! Would you be offended or excited to have a Plus Size Salon?