Rocking white as a plus size woman, often sends people into fear- however this was not the case when Full Figured Week™ introduced their opening night White on White Cruise!
The Fashionistas were OUT in STYLE!
Now, out of fear of rocking the same thing as someone else, I wanted something a little bit different and went on a hunt. What I really wanted to wear was an amazing short suit- but trying to find the style eluded me! (SAD FACE) So I opted for something close enough!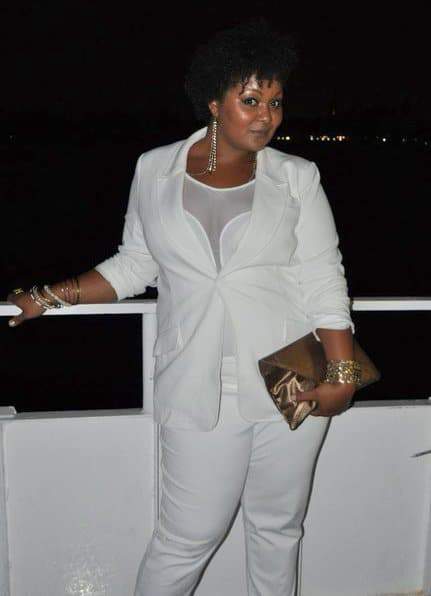 I ventured outside of traditional plus size stores, and shopped at a retailer who carries up to an 18! I headed over to Spiegel and was pleasantly surprised when I fashioned a Ponte Knit Boyfriend Jacket and slim leg pants- rocking an all white suit! Paired with my ASOS Bodysuit with mesh detail, I felt like I was super chic!
I accessorized in gold-ish bronze hues with earrings by K Renee, a clutch by ASOS, and heels I scored from ROSS a few years back!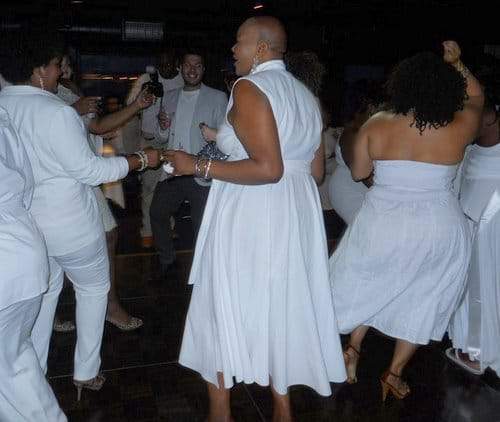 One of the things I really liked about the White Cruise is the confidence I saw! White short, dresses, pants, suits, in strapless, one-shoulder, sheer play- you name it, these women were all over it!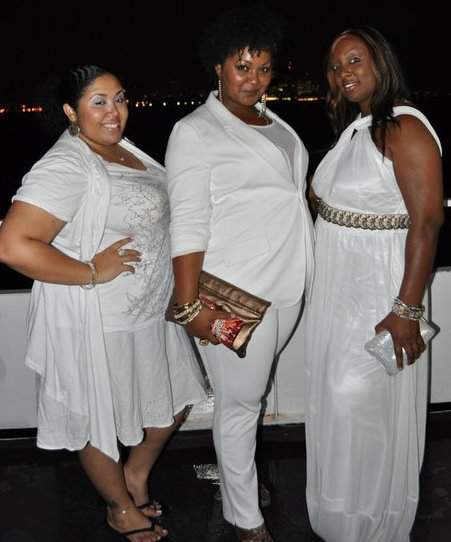 What do you think? Did my all-white look score?