On Wednesday, March 30th make sure you tune into the Cher Rue Show as I have been invited on to talk about blogging, social media and plus size fashion!

What is the Cher Rue Show?
The Cher Rue Show is a newly launched passion project about everyday people and things pertaining to the Plus Size Community-  Medical issues, romance, actors, singers, fashion, cooking and more.
So many people around the world are plus size, this is a show about you and your friends or family, something you will find interesting and relate to!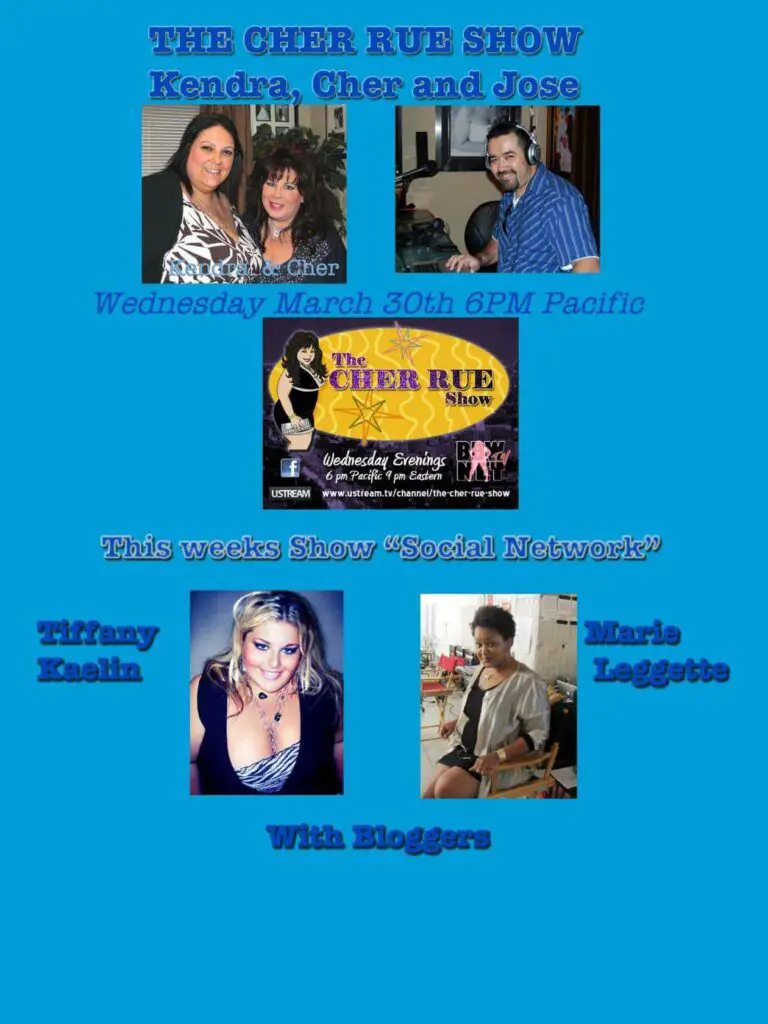 To catch the show on Weds, you can visit the U-Stream of The Cher Rue Show here!
OMG! What to wear? I am so geeked and excited, as this will be on film! You will see me in action! LOL
Here is a video of her past videos and highlights! I am really geeked and honored to be on her show! Thank you sooo much Cher!