Last week, I was fortunate to be sent to New York (courtesy of JMS) to discuss plus size fashion with some of the plus size community's top bloggers and industry leaders to chat about fashion, the plus size woman, patterns and trends!
While I recapped the whirlwind three-day bonanza with JMS last week, I hadn't yet recapped the fashion show, as I waited to get some fabulous images of my favorite looks.
Just My Size
fashions are exclusive to Wal-Mart and their website with no item over $25. So- from a value added and quality level, none of this is scrimped on (I am a fabric snob, and have a discerning eye to the detriment of myself at times) as I witnessed in the boot-cut jeans I tried on! Impressed to say the least.
At the Hanes Brand Showroom, we were treated, along with quite a few other local bloggers, magazines, and notables to take a seat and to gander at the New! fashion trends at JMS!
. Now, I share with you my favorites!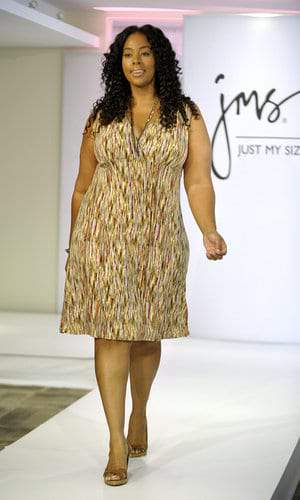 Here are all of the Just My Size Style Symposium Bloggers and the models!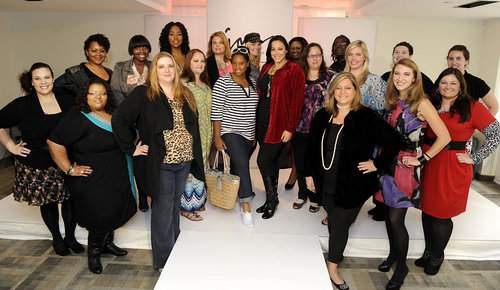 The Just My Size Bloggers invited to attend the Style Symposium:
Fab Finds Under $50 Madison Plus
Plus Size Mommy
Full Figure Plus
Daily Venus Diva
The Budget Fashionista
What do you think? Great little casual basics with a playful spirit- yes? I WANT the BOYFRIEND Jeans!
Ready to shop? Make sure you check out the latest in fashion at JMS!