Looking for wide calf boots to help you stun during the winter months, but don't know where to start? Why not start with the stars and try these boots picks based on your Zodiac sign!
The stars say so much about our personalities, emotions, and aspirations- why wouldn't they also influence the clothes in our closets?
Our Top Picks of the Wide Calf Boots to Buy, Based on Your Astrological Sign
Aries (March 21-April 19)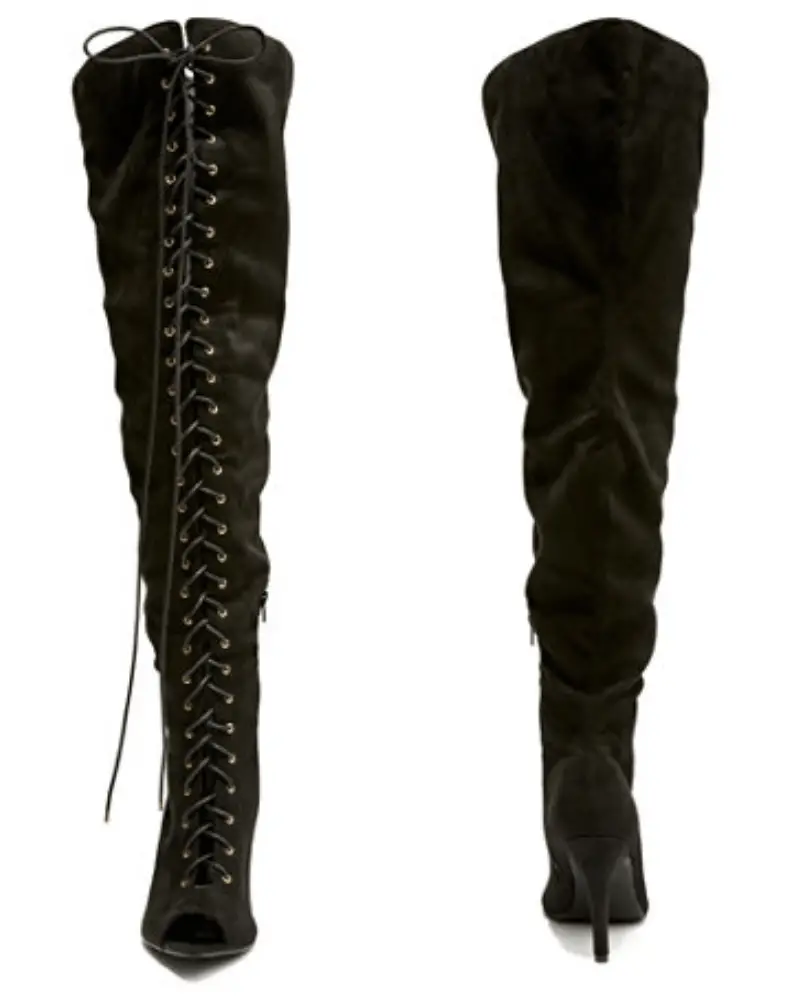 These Laced up Black Thigh-High Boots from the Nadia x FTF Collection is everything you are Aries- sexy and spontaneous!
The open toe action adds a level of flirtation that only you can pull off. These boots are perfect for a night out or adding an unexpected edge to your everyday #OOTD.
Taurus (April 20-May 20)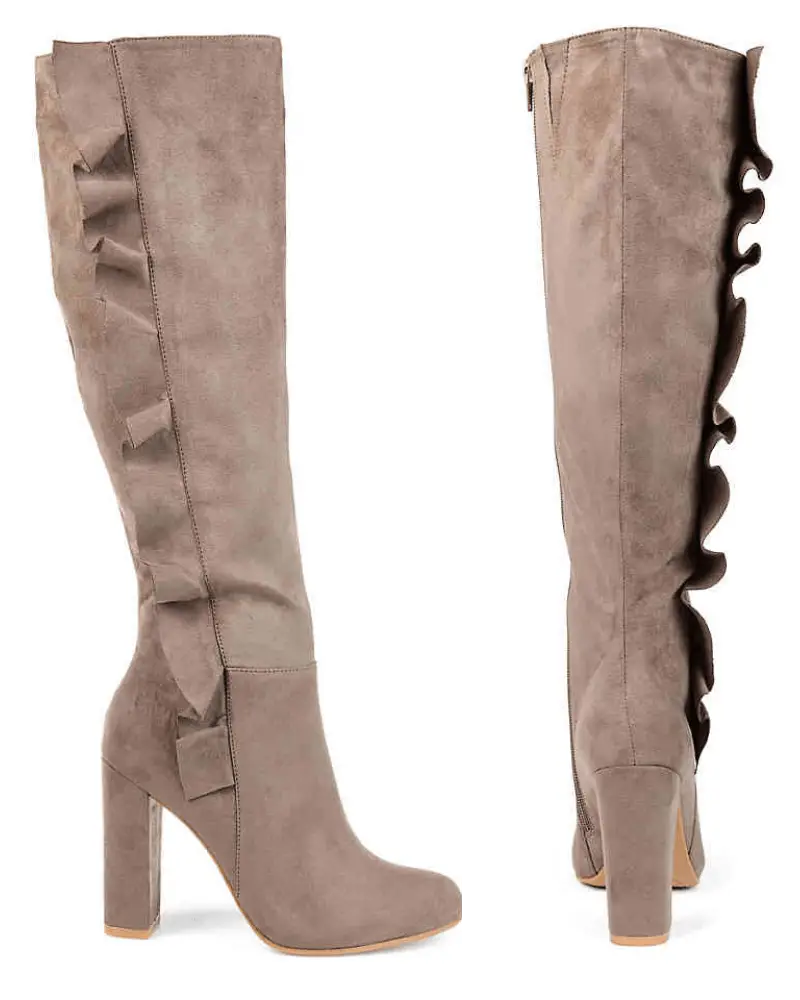 Comfort meets luxury with these Vivian Extra Wide Calf Boots from the Journee Collection at DSW.
While available in red, black, and taupe the boot for you Taurus is the chicest selection of them all-the light grey option. Enjoy stunting on your haters with your accent ruffle in these stylish boots!
Gemini (May 21-June 20)
Fun, funky, and eccentric these Kyllie Wide Calf Boots from DSWs Journee Collection will go with all of your moods Gemini.
Have fun in these boots and enjoy life on the wild side!
Cancer (June 21-July 22)
Feminine, traditional, and soft these Maya Wide Calf Thigh High Boots from DSW are a reflection of your true self sweet Cancer.
Pair with a vintage dress, or embroidered moto jacket and denim for a look that is all your own.
Leo (July 23-August 22)
Bold, trendy, statement-making- those are the Leo fashion credentials. Fashion to Figure has checked all these boxes with their Animal Print Over The Knee Boots.
Complete the look with an LBD and prowl on Leo.
Virgo (August 23-September 22)
Practicality while still maintaining a sense of style. The Cross Country Wide Calf Boots by Aeros from Woman Within are just that.
Perfect for you Virgo and your favorability of an uncluttered and practical touch in every area of your life.
Libra (September 23-October 22)
With delicate bows lining the back of your calf these Black Faux Suede Bow Back Over the Knee Boots from Torrid are romantic, feminine, and totally luxurious.
Everything you need to feel like you can own the room while wearing them!
Scorpio (October 23-November 21)
Where do you find a neutral tone boot that conveys the intensity that is a Scorpio? Well, these Marty Snake Knew High Boots from Simply Be may be a good start.
Complete your night out look, or add an element of fierceness to your day to day style.
Sagittarius (November 22-December 21)
You're hot Sagittarius there is no denying it- so don't even try. That is why these burgundy Impo Owana Wide Calf Boots are for you.
The exaggerated buckle wrapped around your ankle and platform add a not so subtle boost to your already show-stopping presence.
Capricorn (December 22-January 19)
Let them know who's boss in these black Wide Fit Korey Heeled Thigh High Boots by ASOS DESIGN.
These faux suede boots are both room commanding, and sexy- just like you dangerous Cap. Rule the room- no one can do it better than you anyway.
Aquarius (January 20-February 18)
As the most influential trendsetter of the Zodiac signs- you don't mind rocking trends everyone hasn't picked up on yet.
These Glitter Thigh High Boots from Ashley Stewart have your unique flair all over them. Sparkle and shine you, superstar…Sparkle and shine all season long.
Pisces (February 19-March 20)
You're the leader of the clique, so you know how to keep it classic but always keep everyone interested. These Irina Over the Knee Boots from Simply Be. T
he stunning flower embroidery along the sides of these boots will keep the compliments coming season long- just the way you like it.
What do you say?
Have the stars aligned to find you the perfect wide calf boots? Do you resonate with the shoe picked for you? Let us know in the comments!