Sleep is vital for so many reasons, such as remaining healthy, resetting our overworked brains, and improving concentration/performance. we would argue, however, that the most important thing that sleep does for our bodies is what it does for our mental health.
Of course, seeing a therapist can help you greatly improve mental health, and believe it or not, they can even help your sleep routine! Together with your therapist, you can troubleshoot and come up with all kinds of personally tailored options to help you achieve your best sleep possible.
The moral of this story is that better sleep = better mental health =
better well-being.
If you're not getting the sleep you need to function at your best, it could
be that you're catching Zzz's on an unsupportive mattress. Consider getting a Big Fig
— the first mattress built for a bigger figure. Whether you're big and
tall, thick and curvy, or any size in between, the Big Fig Mattress can help you
to get your best sleep yet!
Why Big Fig?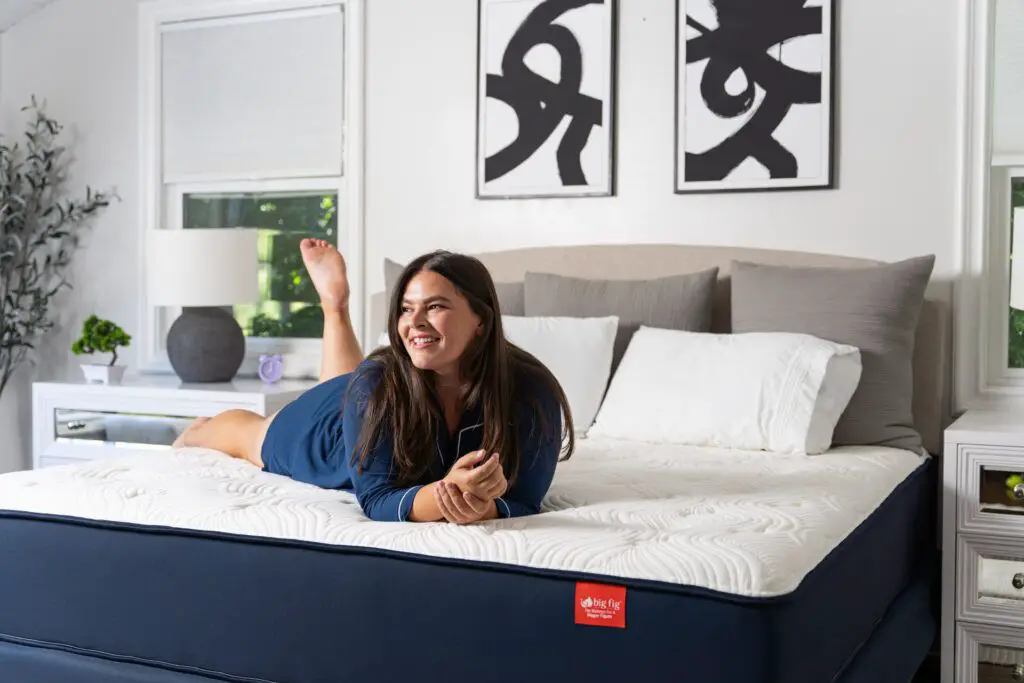 Built from the ground up to provide a mattress that fits all the needs of a bigger figure, The Big Fig is truly one of a kind. Designed with ThermoGel treated fabric that helps lower body temperature for an actively cool sleeping experience and three layers of high-density polyfoam, and hundreds of pocketed steel coils for no-sag cushioning. Ummm… yes, please!! Just describing the Big Fig makes us want to take a nap in one * heart eye emojis*.
But seriously, we really can't stress enough how critical it is to get enough good-quality sleep each night. A good night's rest is the very foundation of everything else, and studies show that we tend to make better choices throughout the day if we've had enough rest.
Self care is essential for your emotional, mental, and physical well-being– but it doesn't just happen overnight. Developing self-care to nurture your body, mind, and soul takes time and effort. Aren't you worth it?
Branding Disclosure: Curvy Fashionista is a BFF (Big Fig Fan) – If you're
also interested in trying out the FIRST and ONLY mattress built from the
ground up to support bigger figures, head over to BigFigMattress.com!