The birds are singing, the flowers are blooming and for the most part the sun is shining, Spring has finally made her long-awaited appearance. This means it's time to pack up those heavy duty foundations and vamp liquid lips and embrace the lighter, softer, more colorful side of spring with these makeup essentials.
We've assembled some of our spring must-haves to help you get the ultimate glow up this season. Check the slide show below, and when you are done… keep scrolling to get the 411 on each item and why it's needed in your cosmetics bag!
Spring Makeup Essentials You Need This Season!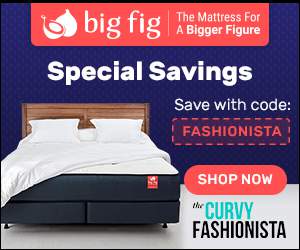 1.
Lightweight and creamy foundation for dry skin and normal skin types. Long lasting and hydrating foundation with luminous, medium coverage by L'Oréal Paris.
2.
Quickly minimize the appearance of pores & fine lines for smoother-than-smooth skin!
3.
A superfood-powered, oil-free priming moisturizer that brightens, moisturizes, and smooths, while visibly blurring pores and imperfections.
4.
Outlast All-Day Makeup Primer preps skin, hides pores and reduces the look of imperfections for a smooth, flawless effect.
5.
A limited-edition palette featuring five best-selling, FULL-SIZE bronzers & blushes. A $145 value!
6.
Helps your skin get the attractive bronzed radiance effect.
7.
This trio of highlighters is perfect for giving eyes and cheeks a high-impact glow.
8.
Tarte Maneater Eyeshadow Palette is a limited-edition eyeshadow palette with seven sexy, warm tone shadows plus an eye & cheek highlighter.
9.
A multi-benefits mascara that brings striking effect Adds maximum volume & length to lashes. Gives rich, intense color for long wearing drama.
10.
This melted matte lipstick glides on like gloss but dries to a matte finish.
11.
Everything is more lively when you wear 'Nude Thrill.'
12.
My chéri d'amour, living life with a lipstick that smudges isn't living at all! Every Mon Cheri needs a classic red lip, so commit to a whip that stays put.
13.
Mist on this weightless spray to give your makeup serious staying power. Urban Decay's All Nighter keeps your makeup looking gorgeously just-applied for hours!
14.
Keep your makeup staying in place all day with a radiance boosting invisible hold with the e.l.f. Cosmetics Makeup Mist & Set. The invigorating mist moisturizes and soothes the skin with key ingredients aloe, green tea, cucumber and Vitamins A, C & E.
Are you tempted yet? Well, here's EVERYTHING you need to know about your new beauty best friends:
With these essentials on deck, we'll be all set for some beautiful fun in the sun. With the season bringing us everything lovely under the sun, now is the perfect time to treat yourself to some new makeup to show the world your newest glow up!!
Have you tried to any of these pretties this spring?
Tell us all about it and let me know what are some of your makeup essentials in the comments below!!