Last Saturday, the Lifetime Network stopped the world, well #BlackTwitter at least, as they did a bold and necessary thing of creating a movie with two dark-skinned Black plus size women as leads. The 2022 film titled Single Black Female is a suspense-filled thriller with a twist on the original 1992 film, Single White Female. Amber Riley starred as Simone, a doting new assistant to Monica, played by Raven Goodwin.
*Spoilers Ahead*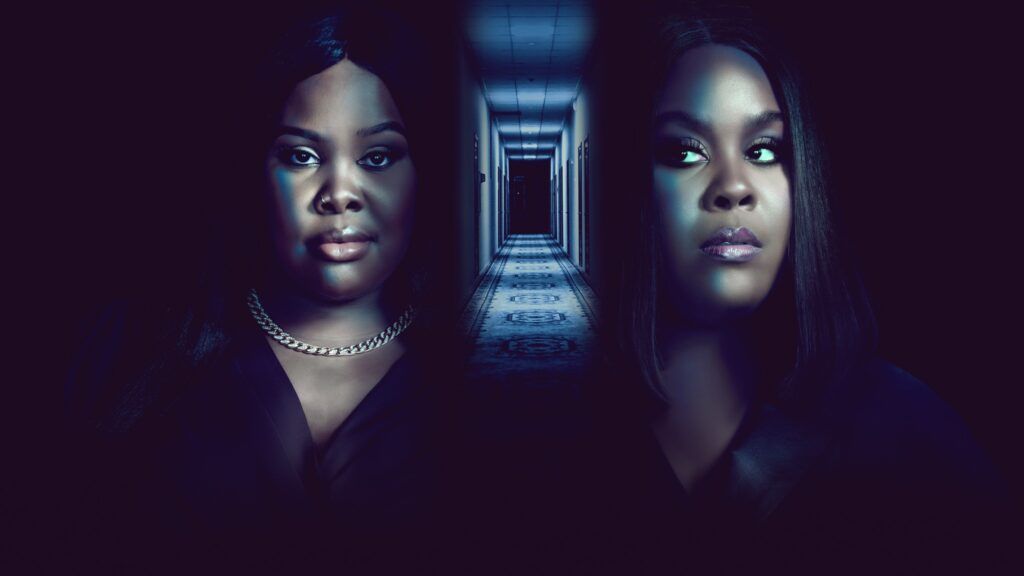 Raven Goodwin's character in Single Black Female is a popular TV show host still coping with the sudden and tragic death of her father. She finally decides to take some steps in piecing her life back together which includes her enlisting the support of a new assistant which she assumes will be a good thing for her until she slowly figures out Simone is far from what she pretends to be. We'll soon find out Simone and Monica are actually sisters, sharing the same father. Simone has come back seeking vengeance on a family who she believes never wanted her as she is more than determined to take over Monica's life.
Importance of the Script
Now, I've never been one of those people to believe Amber and Raven looked anything alike (people see two Black fat girls and run with the idea that they're twins for all the internalized fatphobia and misogynoir reasons), but seeing them in a movie together was a breath of fresh air. Amber Riley, who has discussed in the past about roles she's been offered and played, shared in an interview with Leah A. Henry that she feels this has been one of the only characters where she has been able to show different ranges of emotions and play a full arch of a character.
When Raven Goodwin was asked in a Good Morning America interview what made her say yes to the script, she shared, "when I found out they [Lifetime] wanted two beautiful Black voluptuous women to star in a psychological thriller, I couldn't turn that down."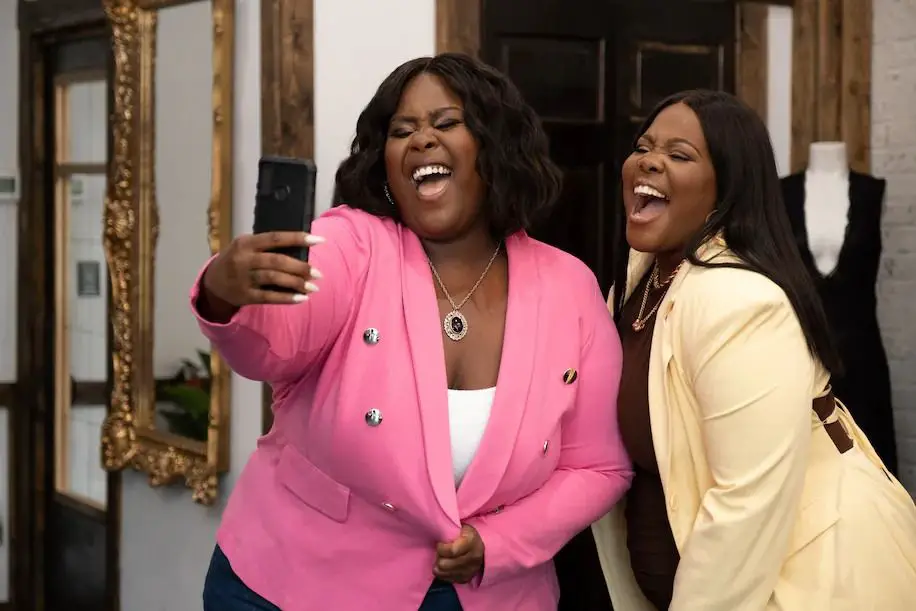 What makes this movie so important and culture-shifting is that it's precisely what plus size actresses and viewers have been asking for: plus size women on screen who are living life, breaking glass ceilings, raising families, doing dynamic things, and maybe being stalked by their half-sister.
Plus Size Women Can Be Three Dimensional Too
In an interview with The Washington Post, Raven Goodwin highlighted that while the script for Single Black Female was terrific and she was excited to be a part of the cast, she had to make some edits and add her own insight to the character Monica.
In the original script, Monica was supposed to wake up from a night's sleep after her father's funeral and poke at her stomach in a depressed fashion. Raven informed the writers that that was not what would be happening. She talked to the writers about how powerful Monica was as a character and exclaimed, "I was like 'absolutely not!' That is not what we do when we need to feel powerful….Monica is such a powerful character, too. You don't get to where that character is – nor do you get to where myself or Amber is in this business – by getting up every morning and poking at your fat." And that's on what no fat viewers had time to see!
Love Interests for the Single Black Female
In the film, we see Monica being desired romantically by her colleague Eric who later asks her on a date. They go out for drinks, make moves on the dance floor, and go from the dance floor to the bedroom. There's also some kissing and foreplay that happens before they end the night having sex.
By a show of hands, how many shows have you watched with scenes of plus size women having sex, being treated as sexy, and being fully desired BEFORE having to deal with an utterly terrible relationship? In fact, in this film, we see two men desiring and vying for Monica's (Raven Goodwin's) affection; her colleague and her ex-boyfriend, who is later revealed to have been set up by Simone. To say I was here for it would be an understatement.
Serving Looks
But not only was the script for Single Black Female giving range, but the fashion in the film was also phenomenal and catapulted our lead actresses to new heights. I just want to go on record and say I'd like everything Rave Goodwin wore in my closet like yesterday. The movie even featured a look from fellow plus size media starlet and designer Nina Parker's collection from Macy's.
This Is What We Ordered, More Please!
All in all, Single Black Female reminded the entertainment industry that it isn't hard to write three-dimensional characters for fat Black women. They can have booming careers, have the bomb supportive friends, and have a lively, vivacious love life. They too can have it all, and it's not as far-fetched as Hollywood likes to make it seem.
I've been watching and following Raven and Amber's career since I can remember. I was maybe 11 years old the first time I saw Raven on Nickelodeon in Just Jordan, and I was maybe 15 the first time I saw Amber in Glee, and their roles were just as important to me then as they are now. I'm so proud to see where their careers are going.
Did you get a chance to check out Single Black Female? Let me know what you thought about it!