This week's theme: Denim. Denim is so versatile and so fun to wear. It can be worn in so many different ways, styles, fits, cuts, patterns, and more! You could do the full out all denim look, rock a chambray shirt, or a cute pair of jeans or shorts. I love that it works in all seasons, and in many instances, has seasonal selections to pick and choose from. Check out our favorite picks this week, and let me know which one is your favorite!
Five Looks We Love: It's All About Plus Size Denim
My Curves & Curls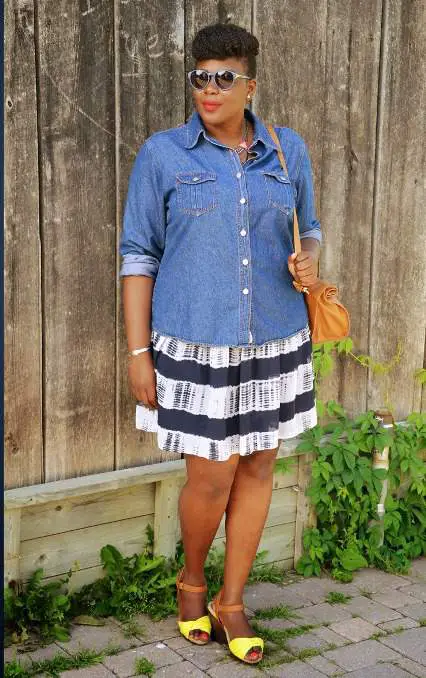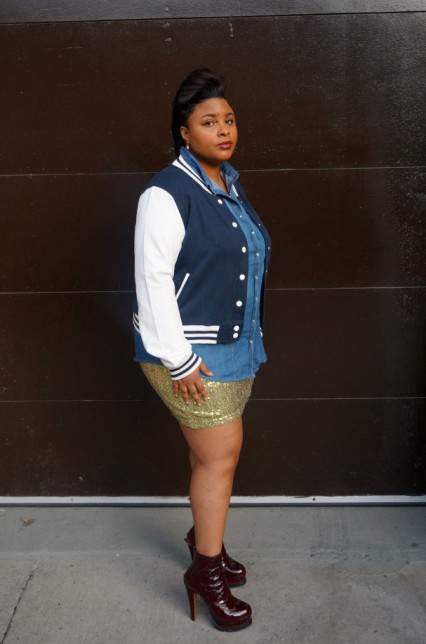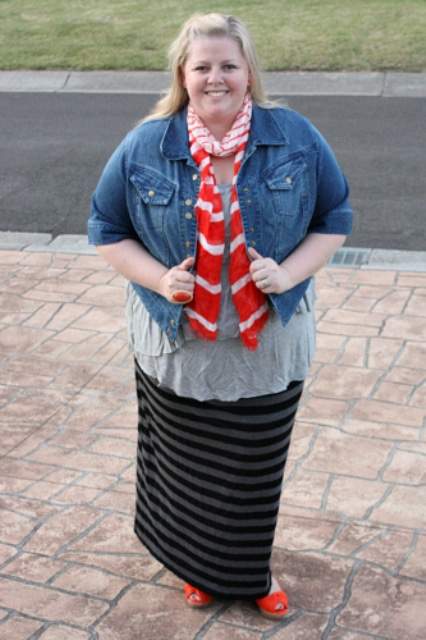 Be sure to check out these ladies fabulous blogs, right ABOVE their photo.
Have a Favorite Look you want to share? Add your link to our roundup!
Do you want to be featured in Fashion for Friday – Five Looks? Submit your photo, along with your name & blog url (if you have one) to [email protected] by Wednesday of each week, for your chance to be featured! We'd love to have you, and look forward to checking out your photos!
Which look is your favorite!?! Leave a comment below and let's talk about it!