You ever read a story of a woman who takes your breath away? Like… she inspires you to want to do more in life? Who motivates you to want to live life to your fullest? Well, we just met this woman. Or at least for us, this woman puts the IN in inspired. See, Christa Singleton of Travel Fearlessly reached out to us to give us the scoop on her upcoming trip (happening March 2, 2019) that is just… WHOA!
On March 2, 2019, a group of 20 plus-sized women from around the world will step foot on Mount Kilimanjaro in Tanzania. 6 days later, on International Women's Day, they all hope to be standing on top of the tallest mountain in Africa together.
Girl, Yes!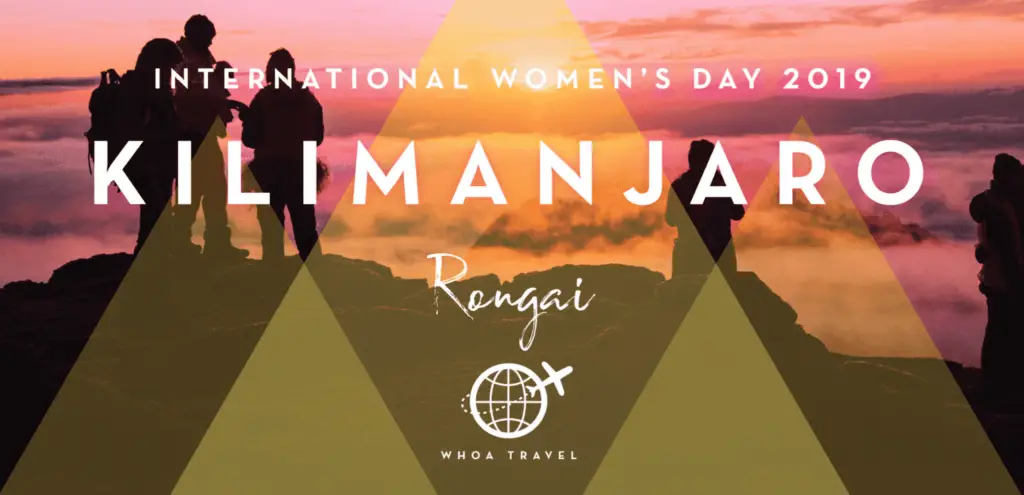 With International Women's Day 2019 celebrating the power of women, 20 particularly powerful women will be showcasing their own sense of power, by climbing to the top of Mount Kilimanjaro in Tanzania!
Christa comes from hiking background, having tackled Mount Kilimanjaro, just two years ago, at 220 pounds! Christa joined WHOA Travel to experience what she calls, "one of the proudest accomplishments of [her] life."
So, listen… if I climbed Mount Kilimanjaro, I'd be puffing my chest too! That is a hell of a feat! Did you know that Mount Kilimanjaro is lovingly known as the "Roof of Africa," and sits at 5,895 meters.
Wow!
And look at Christa, breaking plus size stereotypes and kicking butt while doing it!
Buoyed by her triumph, Christa decided to bring more curvy hikers to the fold so they could "conquer this mountain together in a supportive weight-neutral environment."
"Our small tribe of hikers know that an adventure as unique as this has never been done before," said Christa.

"We are plus-size pioneers and we want to shout it from the rooftops of the world, to inspire others to challenge themselves regardless of their size."
Combining body positivity with exploration and adventure?!
Sounds like a dope time! and if you are curious about how a plus size girl could tackle this hike, well Christa fashioned this fancy guide: A Fat Girl's Guide to Climbing Mount Kilimanjaro!
Please take the time to read all about Christa's past climb to Kilimanjaro (and how awesome she is), at TravelFearlessly.com!
Have you ever trekked the tallest mountain in Africa? Would you be interested in joining this mission?
If you'd like to join this fierce crew for their giant mountain hike, head to www.whoatravel.com!
Are you a hiking enthusiast? Where are my adventurous curvies?! What and where have you climbed? I want to hear all about it!