We hope you enjoyed learning more about Amanda of Latest Wrinkle! This week, we are staying in Canada to meet up with Antoinette of the eponymous blog, Antoinette Johnson. Antoinette is only 18, but she has already been blogging and vlogging for three years!
Antoinette rocks her sexy street style with confidence and hopes to inspire others to embrace their bodies. Antoinette Johnson is a plus size blogger YOU NEED TO KNOW!!!
Meet Plus Size Blogger, Antoinette of Antoinette Johnson!!
Blog: Antoinette Johnson
Age: 18
Height: 5'5″
Location: Toronto, Canada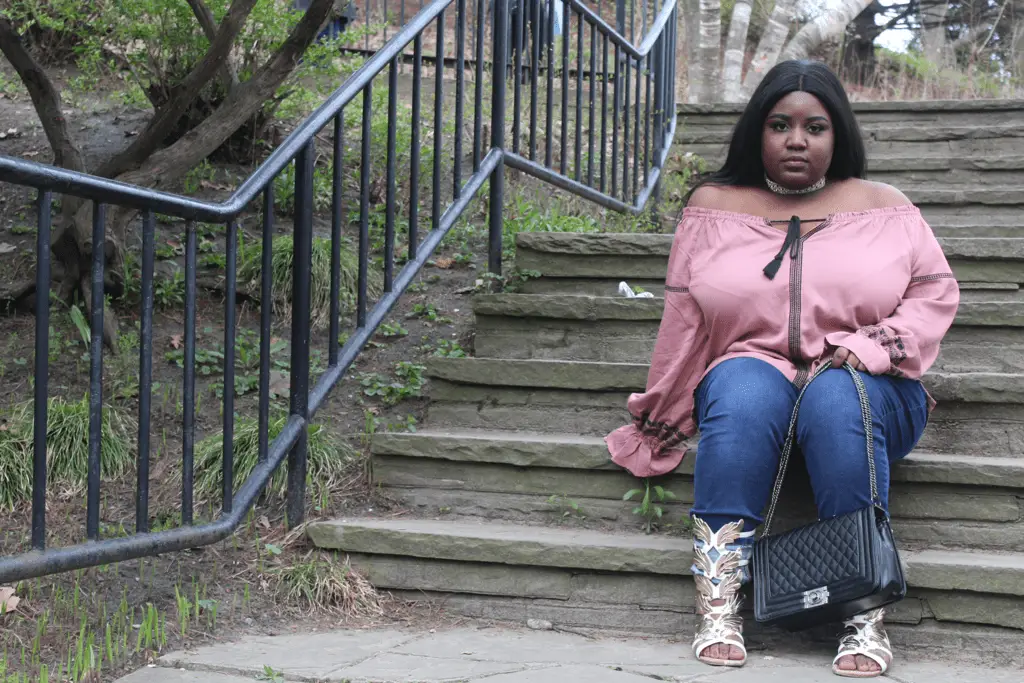 How long have you been blogging? 3 years

What or who inspired you to become a fashion blogger? What led you to it?
Nadia Aboulhosn was my inspiration to start a blog. She was so fearless in what she wore and didn't care what anyone thinks. She wore what she likes and slayed in it. That's what made me want to do this. I wanted to inspire people to feel their best at any size and to not listen to what society wants. That's when I started my blogging journey.

Do you blog full-time, for fun, as a hobby? Share your evolution!
I used to blog as a hobby when I was younger, but I just became a full-time blogger. I'm very excited about this new journey, and I can't wait to see how it unfolds.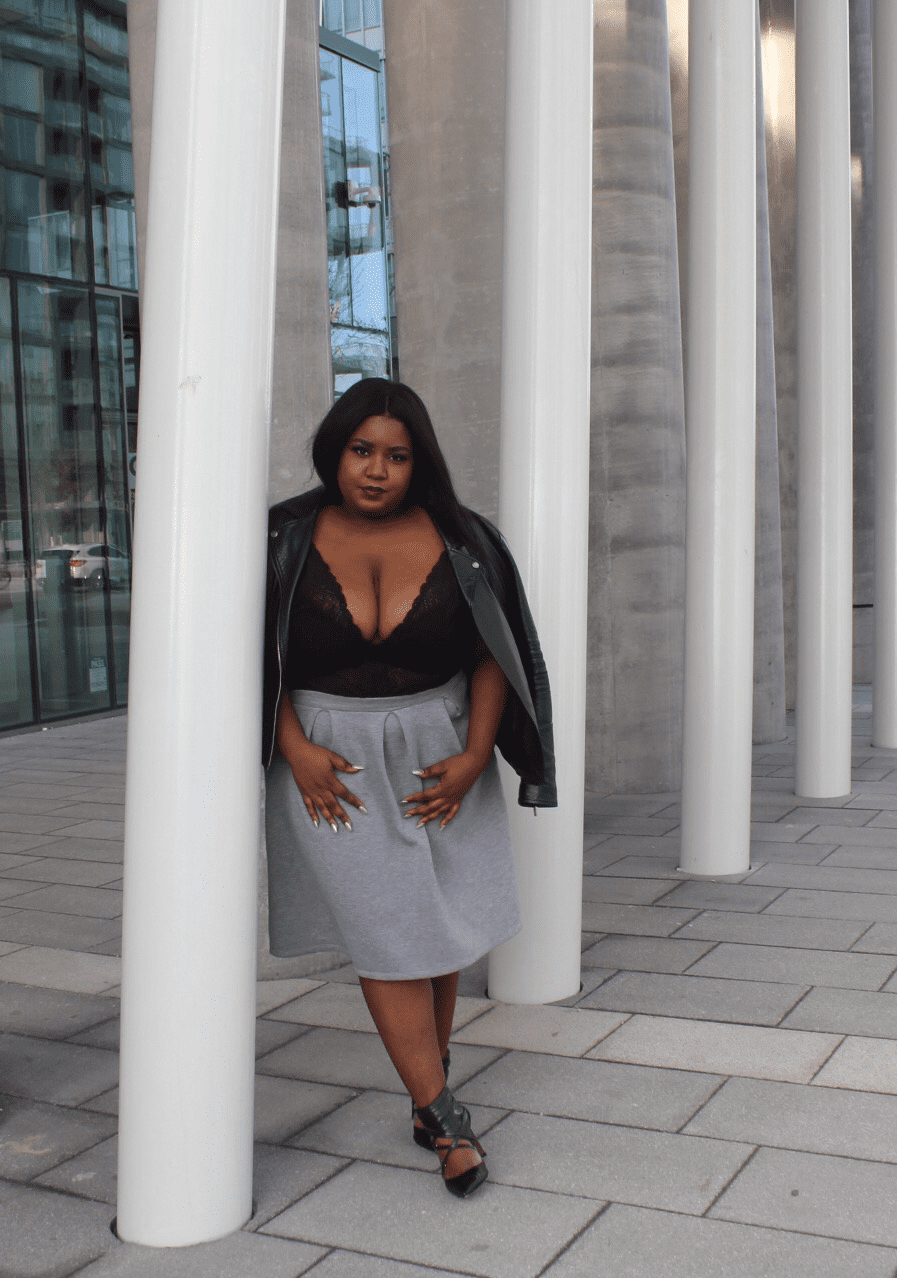 What is your favorite asset? Your legs, arms, waist? How do you play that up?
I love each part of my body, but my legs stand out for me. I feel like they're my favorite feature because of how thick they are, and with all the stretch marks and scars on my legs, it tells a story of my life.

What are the challenges, if any, you face regarding being plus size?
Sometimes when I go online to shop, I find the cutest top or pants and they don't have the item in my size because plus size items tend to sell out faster than other sizes (well in my perspective).

What's your favorite thing about being plus size?
I love being confident in my own skin. I love my curves, but for a while, I was battling with my self esteem issues due to people constantly telling me I would be prettier if I were skinnier or that I should lose my weight. This had me feeling for a long time that I wasn't good enough because of that. After overcoming my [poor] self esteem, I can feel proud being a part of the plus size community.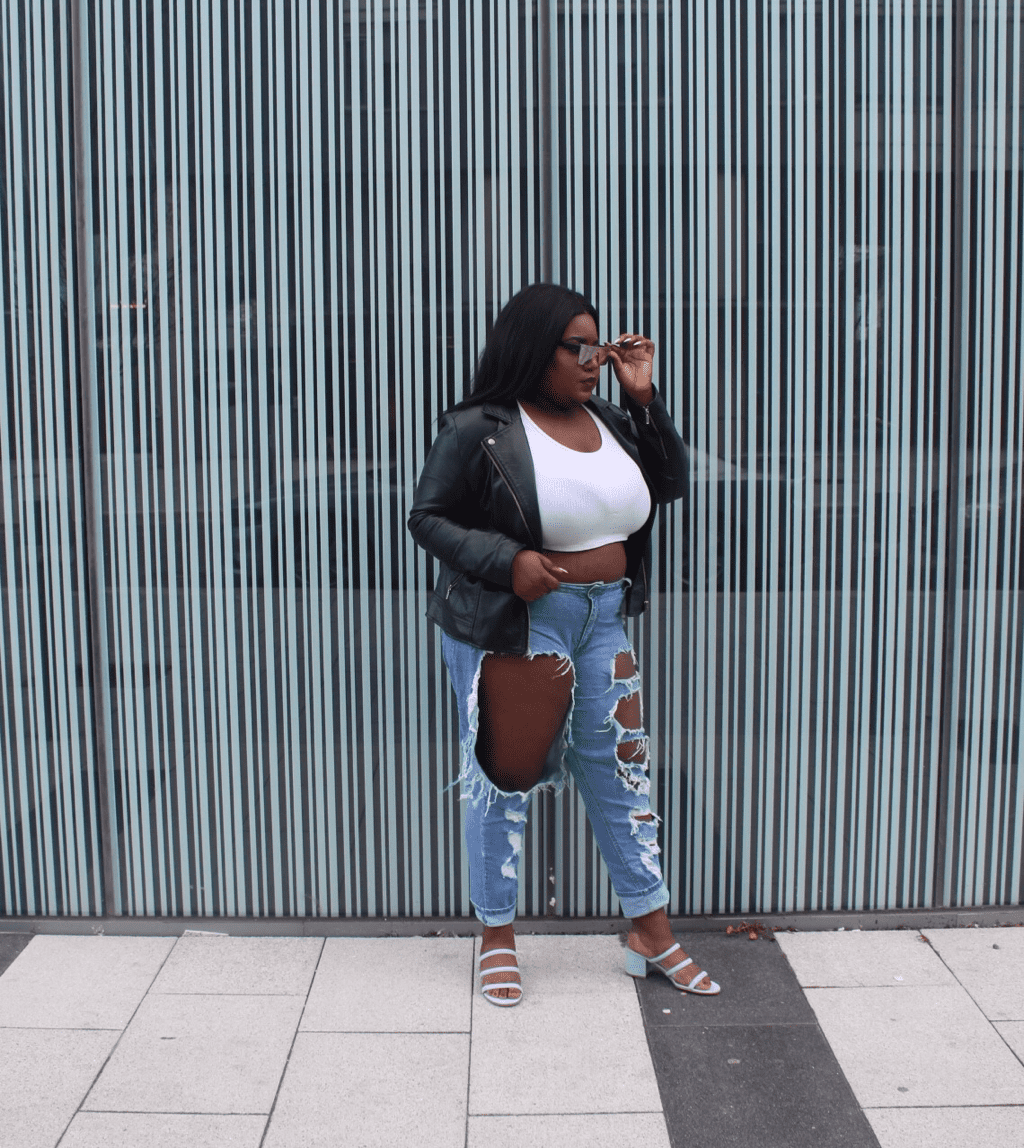 What's your favorite thing about being a blogger?
Being a blogger has given me a creative outlet to showcase who I am as a person and to create a body positive space for my readers because that is the most important thing to me.

Who/what are your favorite designers/brands?
If we're talking about brands, I love ASOS because they have unique style that is so fashion forward, and Fashion Nova for their really cute plus size clothing for affordable prices this is really trendy but sexy. My favorite designer right now is Michael Costello. I really feel his vibe. When he released his collection at Fashion Week, it was simply breathtaking.

Describe your personal style.
I'm very trendy. I will want the latest style, but also at the same time, I can be very chill. I'll be wearing a cute outfit when I think I have a bad outfit day. I love bodysuits and outerwear jackets. I think jackets complete the outfit. If I have to pick any blogger who has a similar personal style, it's Gabi Fresh.

Which bloggers inspire you? Plus or straight size! Any bloggers currently on your radar?
The Prep Gal really inspires me as a blogger. I enjoy her content and how she communicate with her readers. I also enjoy Chic with Curves and Karen Mascarenhas from Kfashionstop.

What do you think about where plus size fashion is today versus a few years back?
More people and brands are understanding that plus size matters, which wasn't the case years ago. Female are starting to love themselves. In result to that, they feel confident in wearing stylish clothing which I believe is amazing. The stigma and myths that plus size people have (like any individual over the size 16 doesn't workout) is lowering with brands like Nike making a new plus size collection and much more.

Are you working on anything or have anything to share? Anything else you want The Curvy Fashionista's readers to know?
I'm working on a few projects actually which will be releasing very soon, so you guys can check out my social media channels. I have a YouTube channel that I post fashion vlogs on, so follow me there or on Instagram.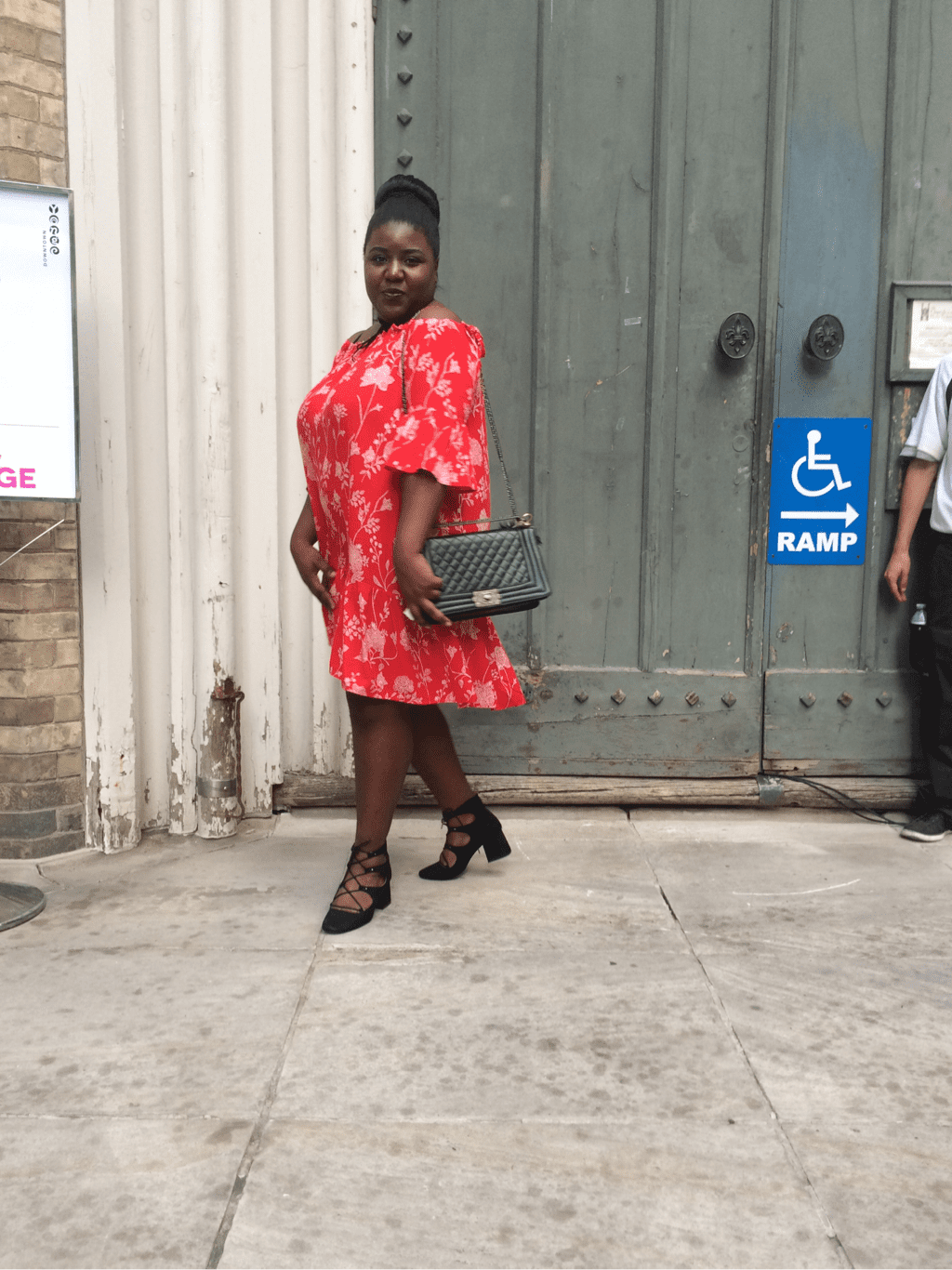 Lastly, what does Curvy.Confident.Chic mean to you?
Just being fearless and slaying the entire world without having to think about what anyone thinks. Personal expression with fashion and who you are gives you the confident to be whoever you want to be.

Do you dig her style? Which look is your fave? Let's talk about it below!!
Want to be featured?
Make sure you fill out your deets here,
so that we can feature you!
Looking for more plus size blogger style inspiration?
Make sure you check out all of the other plus size blogger spotlights!