As plus size bloggers continue to morph into guest designers, models, and consultants, it's clear that style influencer is another title that they can add to their growing resumes. Although brands are partnering with influential bloggers in new and exciting ways, there's still one very important thing that bloggers do: outfit inspiration. So we are rounding up a few plus size bloggers to follow!
There's a real community aspect to plus size fashion. I can't speak for all plus bloggers, but I know my intention behind starting a blog was to help show how I would style pieces that people find may find challenging to incorporate into their own wardrobes. I wanted to show that there are no limits to what I can wear as a fat woman. Other bloggers focus on plus size professional wear or take on plus size activewear.
The differences in personal style shouldn't divide us, but unite us as a community.
Each blogger has their own niche based on their own personal style and encouraging individuality makes this community thrive. What inspires one person may not inspire someone else, but seeing someone wearing something you like who looks like you. When the models for that product don't, this can be a huge motivation for you trying something new out for the first time.
So here's a list of just a few of the outfit bloggers who inspire all different kinds of plus size babes to step out of their fashion comfort zones.
12 Plus Size Bloggers to Follow for Your Spring Outfit Inspiration
1.Hantise de l'oubli
Stacey of the blog Hantise de l'oubi is one plus size blogger who has a strong sense of personal style. She writes in her bio that she is "not into florals, chevron or busy abstract prints whatsoever" and in turn, her alternative perspective on plus size fashion is so fresh and necessary.
Her looks range from all black witchy perfection and to over-the-top bold color choices. And you can always count on Stacey to be wearing a killer pair of shoes, too.

2.Everything Curvy & Chic
When I think about Chante from Everything Curvy and Chic, I have to say that the word chic is definitely what comes to mind. I'm convinced she can style any piece out there and make it look cute.
Her looks are always on season and on trend. In addition to her outfit posts, she does try-on videos, digital lookbooks, beauty reviews and more over on her YouTube channel.
3. ShamelessCr3ature
IG: @hentai.hunny
Natalie of
ShamlessCr3ature
is a plus size cosplayer with a real 90s meets 70s vibe to her looks. From fuzzy sweaters and overalls to floral maxi skirts and sheer bell sleeve tops, I am in total lust over the outfits she puts together on her blog. Plus, she's not afraid to wear short skirts and shorts which I also love.
4. That Hayet Rida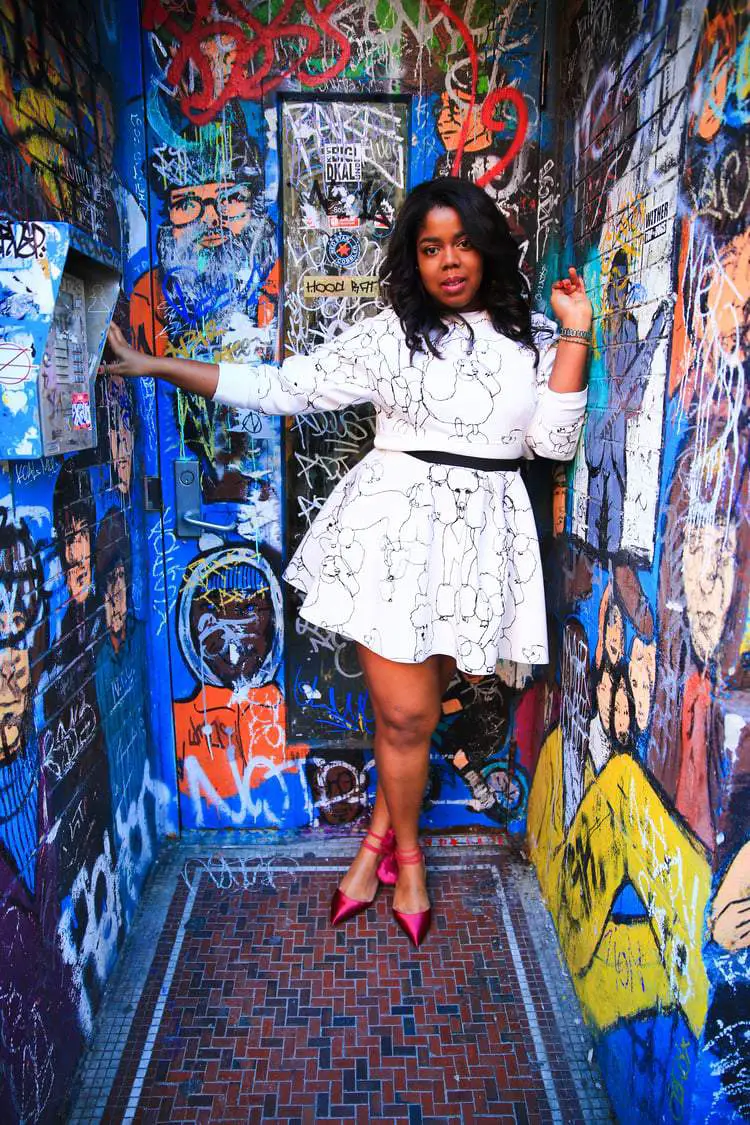 I had the pleasure of meeting Hayet from That Hayet Rida a few months ago and her personality IRL radiates just as much as it does in her blog images. She takes risks with the pieces she wears and the way she styles them always has her looking sophisticated and polished as well.
And if you need a little shoespiration, she punctuates so many of her looks with a statement pair of pumps.

5. Danielle Vanier
Danielle Vanier is a UK-based plus blogger who recently covered London Fashion Week and was featured here on TCF as a plus size blogger winning in flats. She says she takes inspiration from other bloggers and I love how she puts her own spin on pieces.
Danielle is also a master of accessorizing. From feather cuff bracelets to cheetah print booties, she knows how to have fun with a look.
6. Lion Hunter
Mo from Lion Hunter doubles as a designer and a blogger. She tells us at TCF that she started blogging as a form of self-care when realized she was neglecting herself to run her business. Her personal style is so distinct.
She mixes bold patterns with an effortless touch all while blending traditionally masculine and feminine silhouettes and cuts. And she's personally inspired me to pair things together that I normally wouldn't in the past.
She leaves behind all fashion rules and makes her own.
7. Fat Girl Flow
It's hard to believe that Corissa just started her personal style blog, Fat Girl Flow, in April 2015 because she's made a huge impact in the body positive community with her open letter to Forever 21, viral post on plus body diversity, and so much more in one short year's time.
Corissa has been consistent with her outfit posts too. Her take on plus size fashion is both refreshing and approachable at the same time. Corissa is the one blogger who can make me excited about a pair of jeans.

8. Stylish Curves
Over the past few years, Stylish Curves has become a trusted resource for the plus size shopping community especially when they want to achieve a celebrity-inspired look.
At the helm of Stylish Curves is Editor-In-Chief Alissa Wilson who also shares her personal style on the site. When I think of Stylish Curves, I think of the word polished. She's always looking red carpet ready.
9. Marqui Mode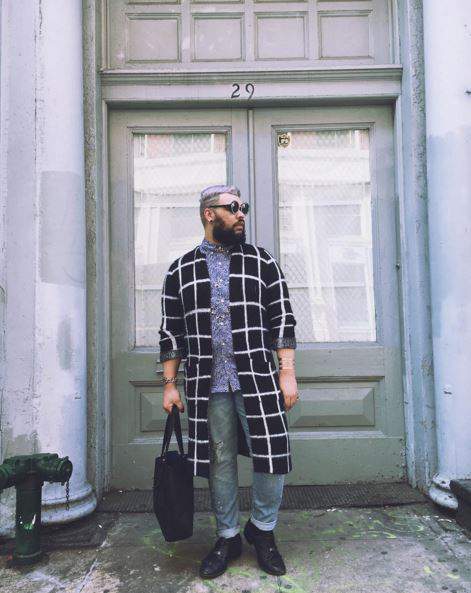 IG: @ashleytisdick
You can find the blog for Brooklyn-based babe, Marquis Neal, on Tumblr and when you look, be prepared to be enthralled. From beanies and overalls to purple lipstick and bright patterned blouses, his looks have a '90s grunge feel with a hint of gaudy glamour.
I've often said that I would love to trade closets with Marquis. The fact that we have the same Barbie crop top seems like a good start.

10. Trendy Curvy
Kristine of Trendy Curvy uses her personal style blog to tackle fashion trends for her plus size frame. She always seems to be wearing something I've been eyeing and wanting to try. I love that she never forgets about the details often pairing looks with a stylish clutch and statement pumps.
If I had to dress for an office everyday, I would definitely look to Kristine for inspiration.
11. Dressing Outside of the Box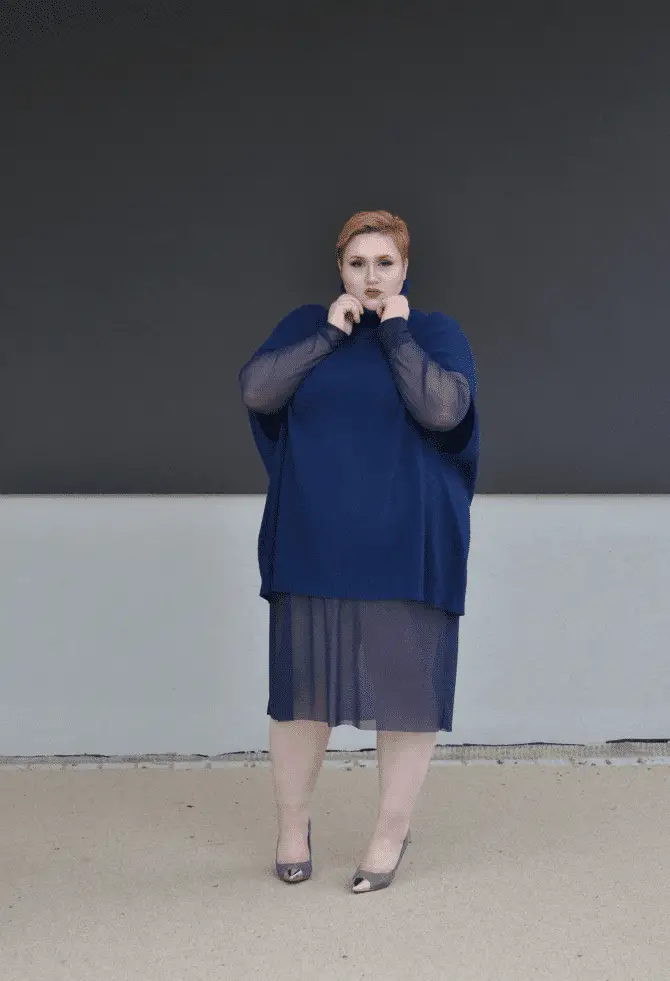 Pushing your style outside of the box is exactly what Isabel does with her German based blog, DressingOutsideTheBox. Known for her polished looks and androgynous styling, Isabel is a fashion designer by day and personal style blogger by night.
She uses her blog to push and challenge women to not be confined to the style rules they grew up with or that society places on hem, and she does so perfectly. When I think of Isabel, I think bold, unapologetic, and fashion forward.
12. And of course, Marie Denee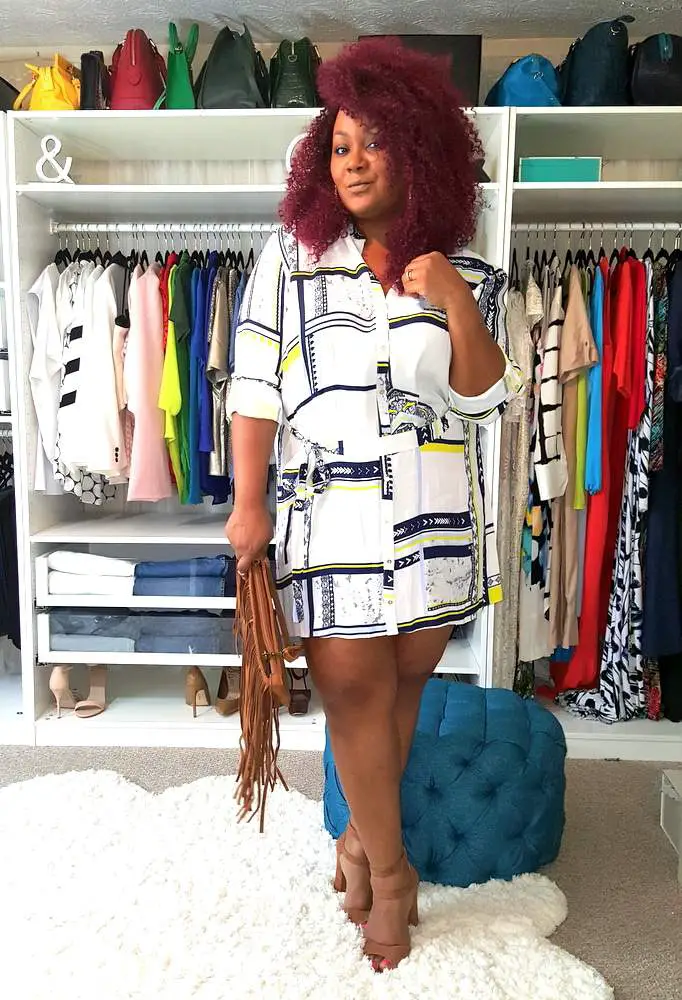 How could we not include our Editor in Chic, Marie Denee! You never know what you will get from Marie and I love this. Bare legs, sweet and polished, or a bit of an edge, I appreciate her transparency as she explores her style and limits. Over the past year, she has been exploring her style and having a bit of fun doing it, with this really cool closet/office setup!
I want her closet and a few of her picks and I cannot wait to see how her style evolves!
Learning to take risks in plus size fashion becomes infinitely easier when you find bloggers that fit your sartorial sensibilities. Every trend and every look may not be a fit for you, but the more plus size bloggers that are given a voice, makes it more likely that we will continue to see growth and support for all kinds of style aesthetics.
Was your favorite blogger listed up here? Who do you follow for outfit inspo? Let us know who inspires you!
PS. Are you a plus size blogger who wants to be featured? Fill out our Blogger Spotlight form! We want to get to know you!