I do love showcasing various works of plus size art. Showing us plus size women in lights that the media fail to celebrate us in. Over the past few months, ever since we started showcasing plus size art on the blog, your response and replies have been moving and overwhelming, that I have to continue to hare and bring it to you! Today's feature? I found via social media (I believe Instagram) and one whose work just makes me smile. Please read on to learn more about and see my faves from Susan Ruiter.

"Looking for her own identity Susan Ruiter did a lot of painting with her own inspiration. She especially was interested in painting human beings. The display of movements and emotions formed a new challenge for Susan Ruiter. The search resulted in the well-known voluptuous ladies."
Plus Size Art: Susan Ruiter Paintings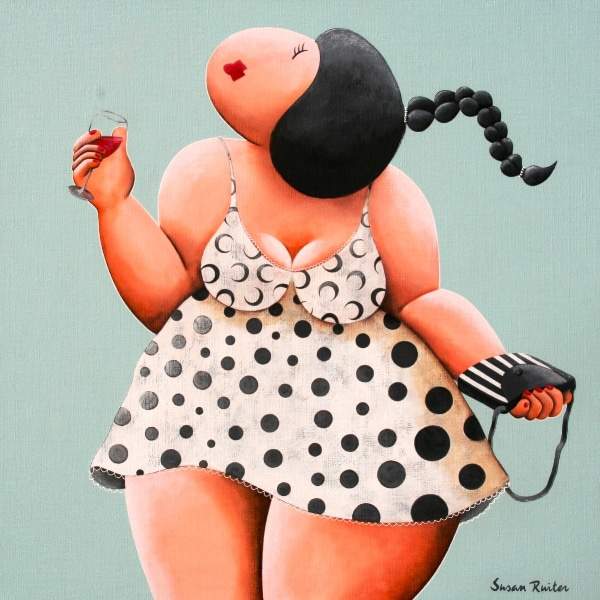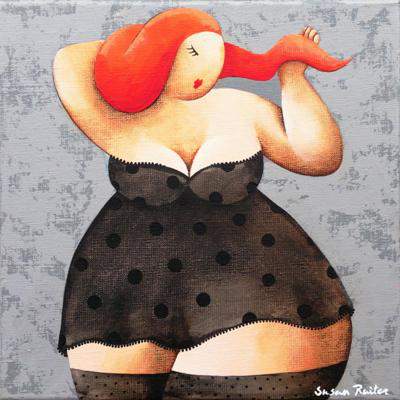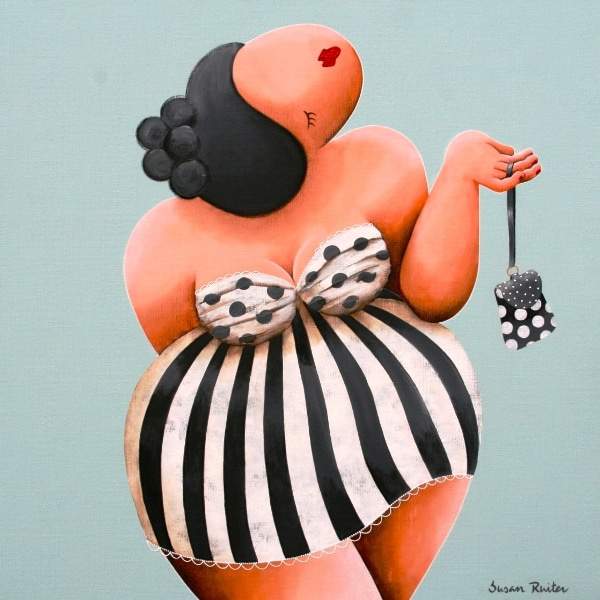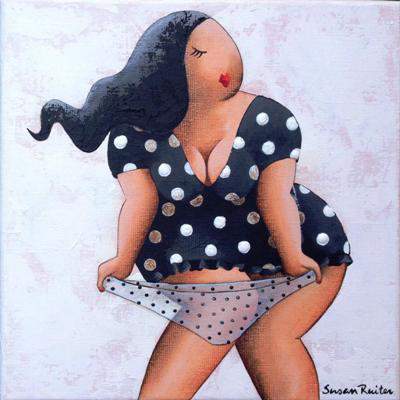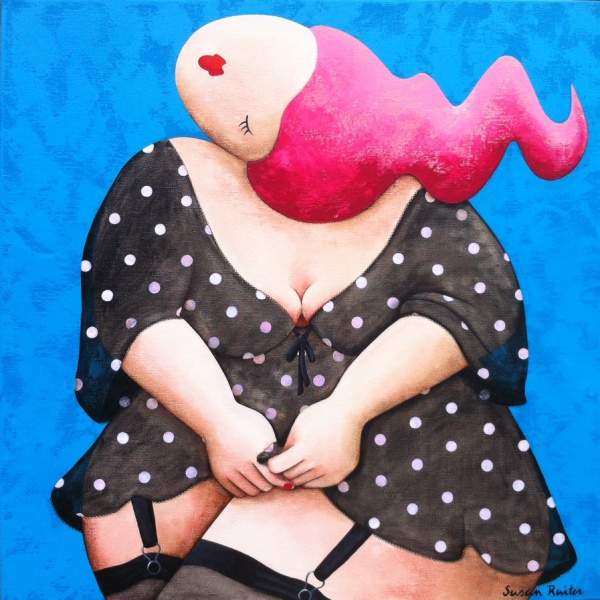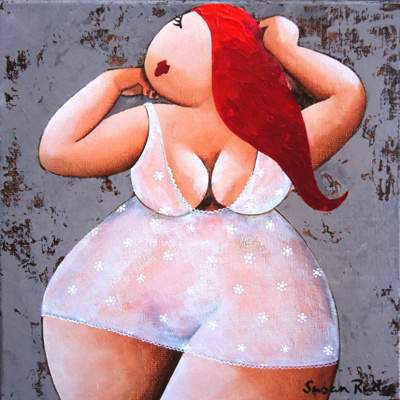 Look at all of the pear shaped, various hued plus size women in her art?! Sexy, sensual, living and loving life?! Exciting yes?
About Susan Ruiter's Voluptuous Ladies:
The characteristic images of voluptuous women, combined with beautiful bright colors bring a own humorous world to life. Fun moments from everyday life are captured, for example: together drinking some tea, cozy with the dog on the lap, cooking with girlfriends and sometimes even with a sexy appearance.

About Susan Ruiter:
Susan Ruiter wasn't first an artist. Trained in graphic arts after attending fashion school, Susan quickly realized that this wasn't the life she wanted to work. After a few courses and workshops in art, her passion was ignited! This fueled her inspiration and curiosity into what we see and know her for now.

After exhibiting at an impressive age of 24 for the first time, Susan Ruiter's career took off. "With a preference for humor, positivity and sociability are the large and colorful canvases that are a reflection of the character of Susan Ruiter."
What is even cooler is that if you happen to ever be in the Netherlands, you can visit her studio! Yes! All of those details are on her site, SusanRuiter.nl!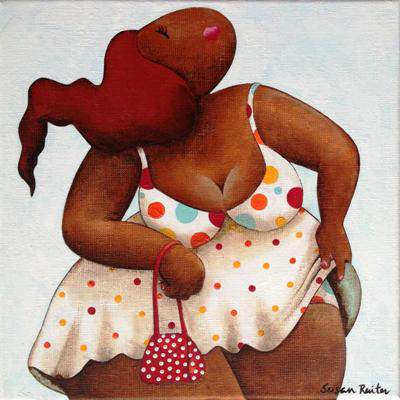 You can follow Susan Ruiter on Facebook, Twitter, and also on Instagram!
How cool are Susan Ruiter's pieces? Which one is YOUR fave? Can you see yourself owning a few? I can. AND I have quite a few places in my new home for them too.
A girl can wish!