Last week, Two Point Oh LA, organized by the ever so cheeky and fierce Kelsi, turned the The Falls Lounge into an intimate affair where Bloggers met and mingled with designers, Fashionistas, and brands!
Catching up with my fellow Curvy Fashionistas, Veronica from Cid Style File, Monique from Curves and Chaos, and Ivory Bragg- the consummate Fashionista out and about was a blast! I rolled in with my IE Crew- Heather from LA FASHION SNOB and Sandra D from Debutante Clothing conserving gas (@ $4.00 a tank!) and we had a blast! LOL!
So here is what I wore: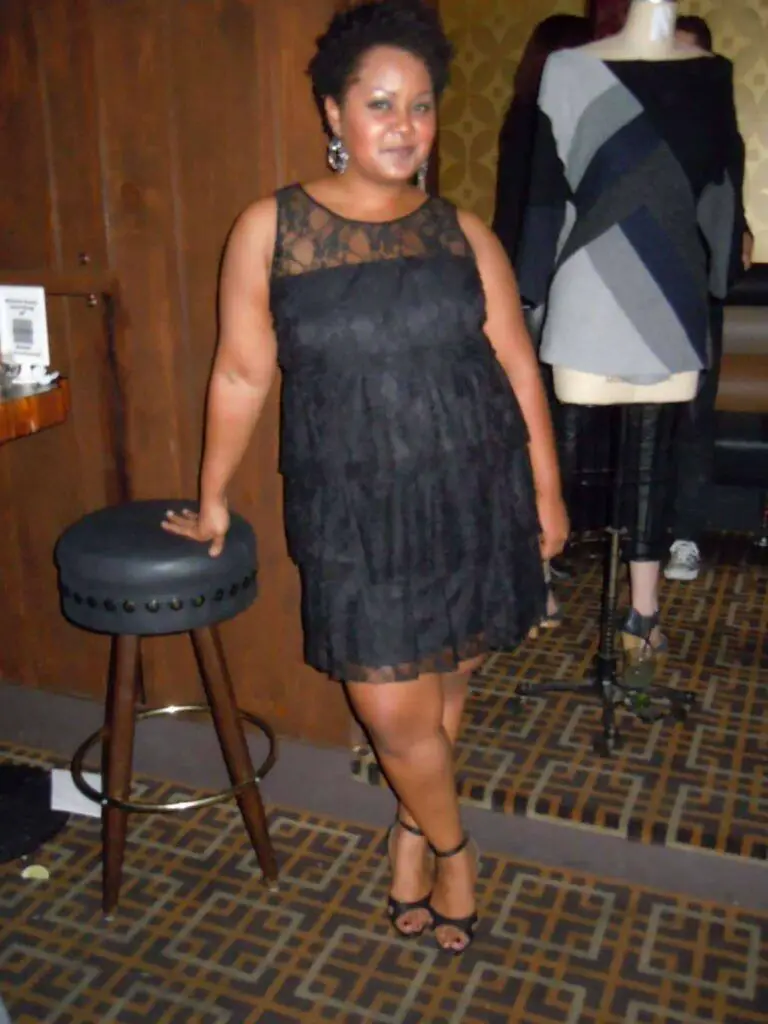 Thank you to Cid Style File for the pic!
Dress: Simply Be Dress (gifted)
Heels: I copped from ReDress NYC for $5.00!!!!!
Earrings: Ashley Stewart
Ring: Ashley Stewart
As the night wound down, we got a cool swag bag form the event sponsors!
The Gift Bag
Does my outfit work?