I may have found my go-to summer product and you can thank me later, my fellow curvy fashionistas! Here in the south, it has been a VERY hot summer, so you know what that means… Wear as few clothes as possible honey! I've pulled out my short shorts, skirts, tank tops and flip flops, but there is always one problem. Chafing!
This is a bit newer to me, now living in this humidity… So many women avoid the fact that chafing happens, but I'm here to tell you that it happens to all of us boo! What has been my saving grace? Next to shorts (because I may not want an extra layer) I've been using the Chafing Relief Powder Gel from MONISTAT and honey let me tell you that this magic potion is the bomb!
And let me tell you, this saved my life this weekend while prancing all around the TCFStyle Expo! Knowing that I was going to be doing a lot of walking and wanting to rock my new outfit by Fame & Partners, this Chafing Relief Gel saved my thighs. My legs on the other hand? Were absolutely sore…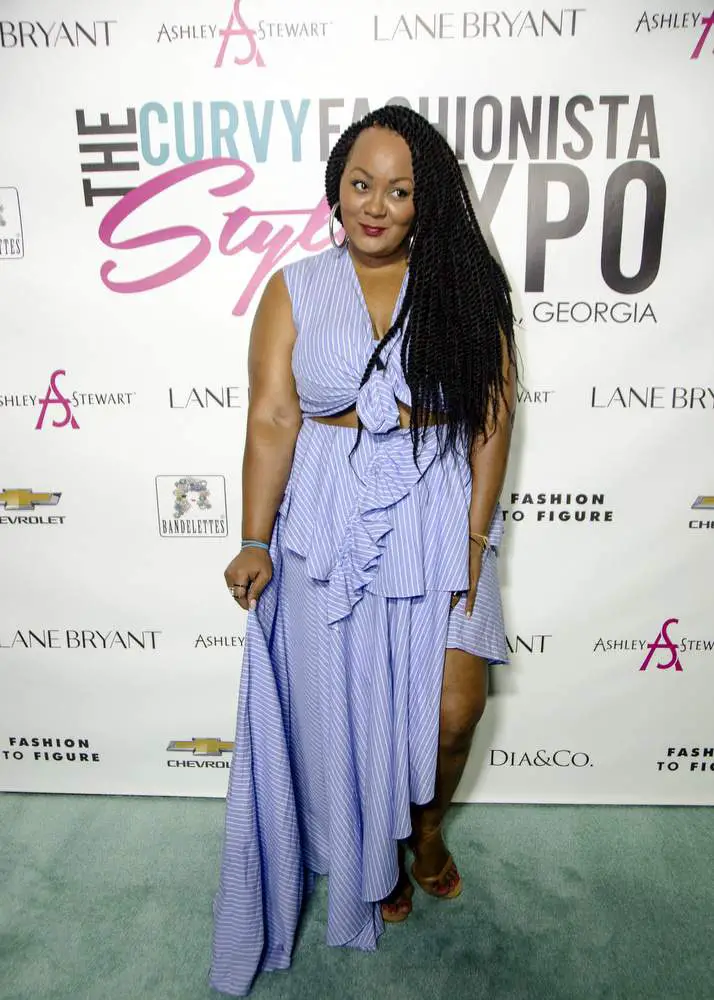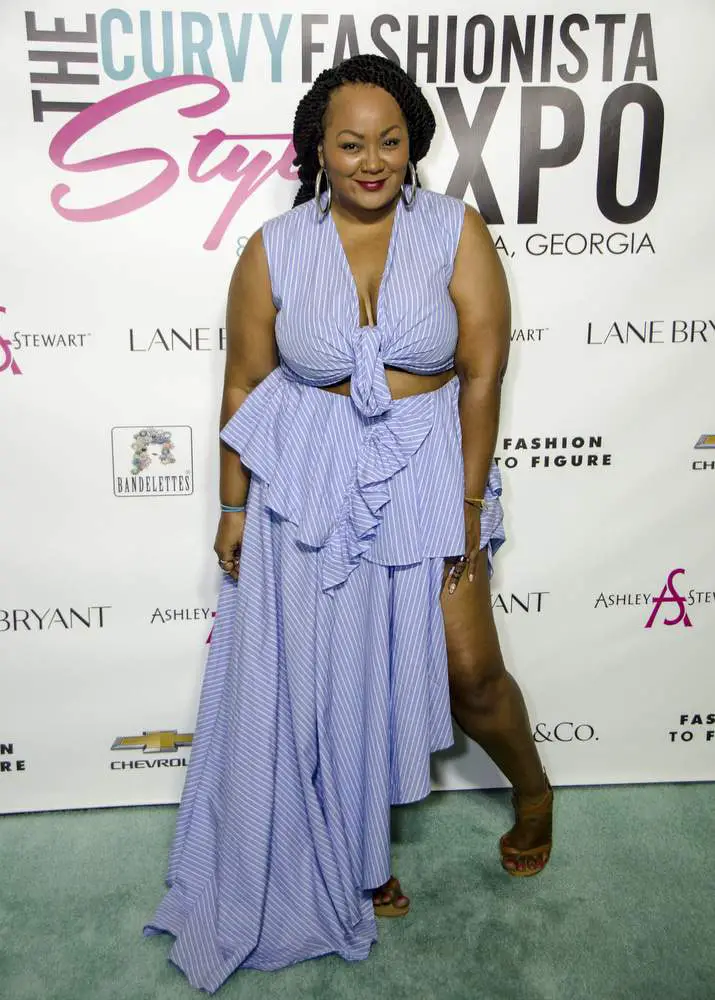 But because the packaging is so compact and convenient, I can just throw it in my bag and go. Plus, a little goes a long way! BUT did you know that folks have been using this for more than the thighs?
I know right?
Did you know that the gel could be used in different places and ways?! Tuh. I had no idea! After my last post talking about the cream, a few of you slid me your tips and tricks and I had to share!
Saving the Girls
Now listen, depending on the size and shape of your girls, it has been shared that using this Monistat Chafing Relief Powder Gel would help with sweat and being rubbed raw! When I heard this, I was curious about this… and will most definitely give it a whirl.
In Between the Toes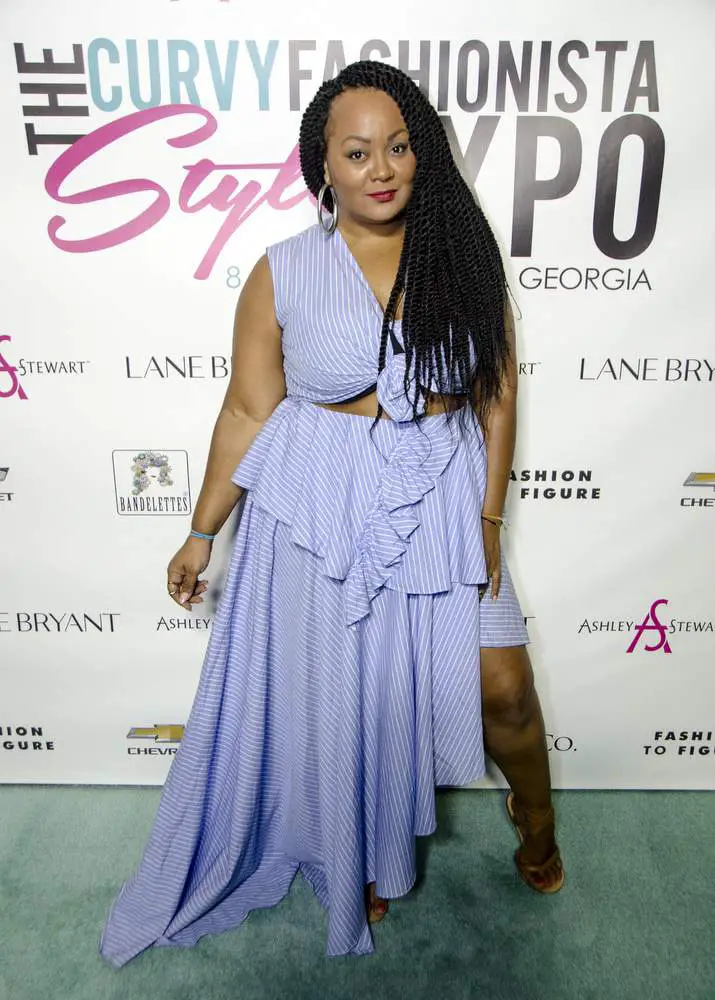 Before I had this product I hated to wear my thong toe sandals out on the town! I just hated that feeling from walking all day and between my toes were really sore and would be so tender that I couldn't walk fast enough to keep up! But on this concrete? On this floor? I am taking and making all precautions!
Don't get me started on the healing process that takes foreverrr for the pain to go away. But hey it happens to the best of us right?!
While there are a few other ways that we rock this product, before you reach for a few other options, I have to say that you should definitely check out what Monistat Chafing Relief Gel has to offer!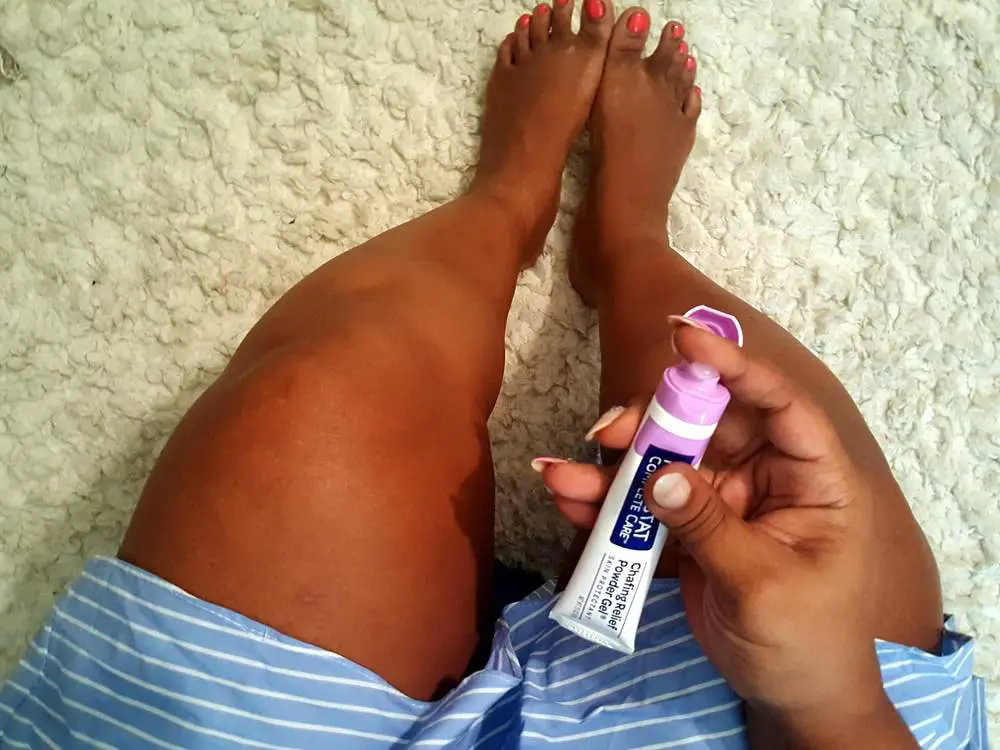 I mean, here I am trying to #StaySafefromChafe by using this on my thighs, but there is a whole new world out there with hacks and useful applications that I never thought of! Add to the fact that this does not cost you an arm and a leg? I think everything will go smooth this summer! Literally LOL.

But now, I have to ask you!
How are YOU using the Monistat Chafing Relief Powder Gel?
Which ways have you added this into your routine? Let's discuss!
PS. Oh, and if you were at the TCFStyle Expo, there is a special treat for you in your gift bags!
Disclosure:
This is a sponsored conversation written by me on behalf of Monistat . The opinions and text are all mine.