The Inbetweenie Plus Size. You know, sized out of straight sizes and sometimes (most) too small for straight sizes… an interesting predicament that I am quite familiar with, spending most of my life here and then in plus. But shopping and community can be quite difficult, but no worries! I am here to assist and to help you out! You are most welcome and I have heard your comments on the blog and on my Facebook page!
(Dress from Simply Be USA)
Related: Inbetweenie Plus Size Designer- Edith Domen
So what we are doing today is giving you a few places that you can shop your heart out at- with varying price points, styles, and options. I know you are probably asking me, whyyyyyy are you sharing or catering or helping- now before you go getting all frustrated, finding clothes and a sense of belonging is a place we all know too well. And quite a few plus size retailers and designers are noticing this too- and hey, if we can be more inclusive, WHY NOT? Especially, as the straight size stores stop or limit a size 10 and/12 in their inventory…
Come on over boo! The water is warm over here!
Five Retailers to Shop for the Inbetweenie Plus Size (10-16)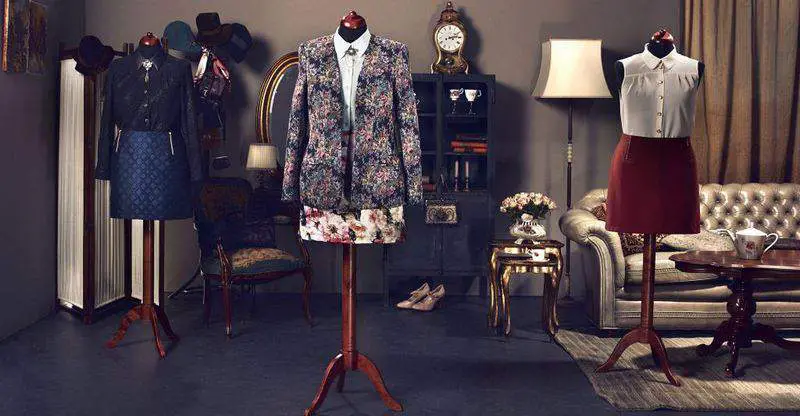 (image from Edith Domen)
This UK brand gives really great fashionable finds that are tailored, sophisticated, with a little bit of edge! Up to a UK 20 (US 16/18), there are great price points and fashion to match! Here are a few favorites!
Simply Be
This is probably one of my favorite retailers, as they have so much for every personality style of plus size woman! Starting at an US size 8, Simply Be caters to such an amazing range of sizes and fashion! With collaborations with Anna Scholz and varied designers exclusive to the brand, you are sure to find something you love here!
Related: Plus size designer Anna Scholz Spring 2014 (starts in a size 10)
Online plus size boutique, Madison Plus Select is an online boutique with select pieces starting at a size 8 up to a size 24! Featuring inbetweenie designers such as Edith Domen and Robyn Lawley, there are a few pieces here that you can find in your size!
Boohoo Plus
New to the plus size arena, this junior plus brand splashed into the US and has been giving ASOS a run for their money. Starting at a size 12, BooHoo offers plus size fashion forward pieces that cater to us in a variety of ways! This newer fast fashion brand is heating things up in fashion! Keep your eyes peeled!
(Image from ASOS Curve)
ASOS
One of my favorite plus size fashion haunts, at ASOS even some of the Curve range pieces are cut fuller, where the plus size woman can find herself sizing down in a few pieces and silhouettes! I am there more than a few times a week! LOL.
These are only five, but make sure you check out the other retailers I share as there are quite a few designers who cater SPECIFICALLY to the inbetweenie plus size woman! I am so serious! I will have a post coming soon on this!
Where do you shop, those of you on the smaller side of plus? Which designers are your go to, to help your closet and curves stay fab?