It's always a pleasure to bring you diverse plus size fashion bloggers! Last week, we met up with L.A.-based blogger Amy of Chief of Style. Amy is a taller plus size blogger and brings her feminine West Coast style to her blog. At five feet, today's blogger is a fellow petite from Chicago who describes her style as "whimsical glam." LaToya of The Fat Girl of Fashion shares fashion news, beauty tips, traveling adventures, and so much more.
The Fat Girl of Fashion is a plus size blogger YOU NEED TO KNOW!!!
Meet LaToya of The Fat Girl of Fashion!!!
Blog: thefatgirloffashion.com
Age: 38
Height: 5 FT, 0 inches
Location: Chicago
How long have you been blogging?
I first posted to thefatgirloffashion.com in June of 2013.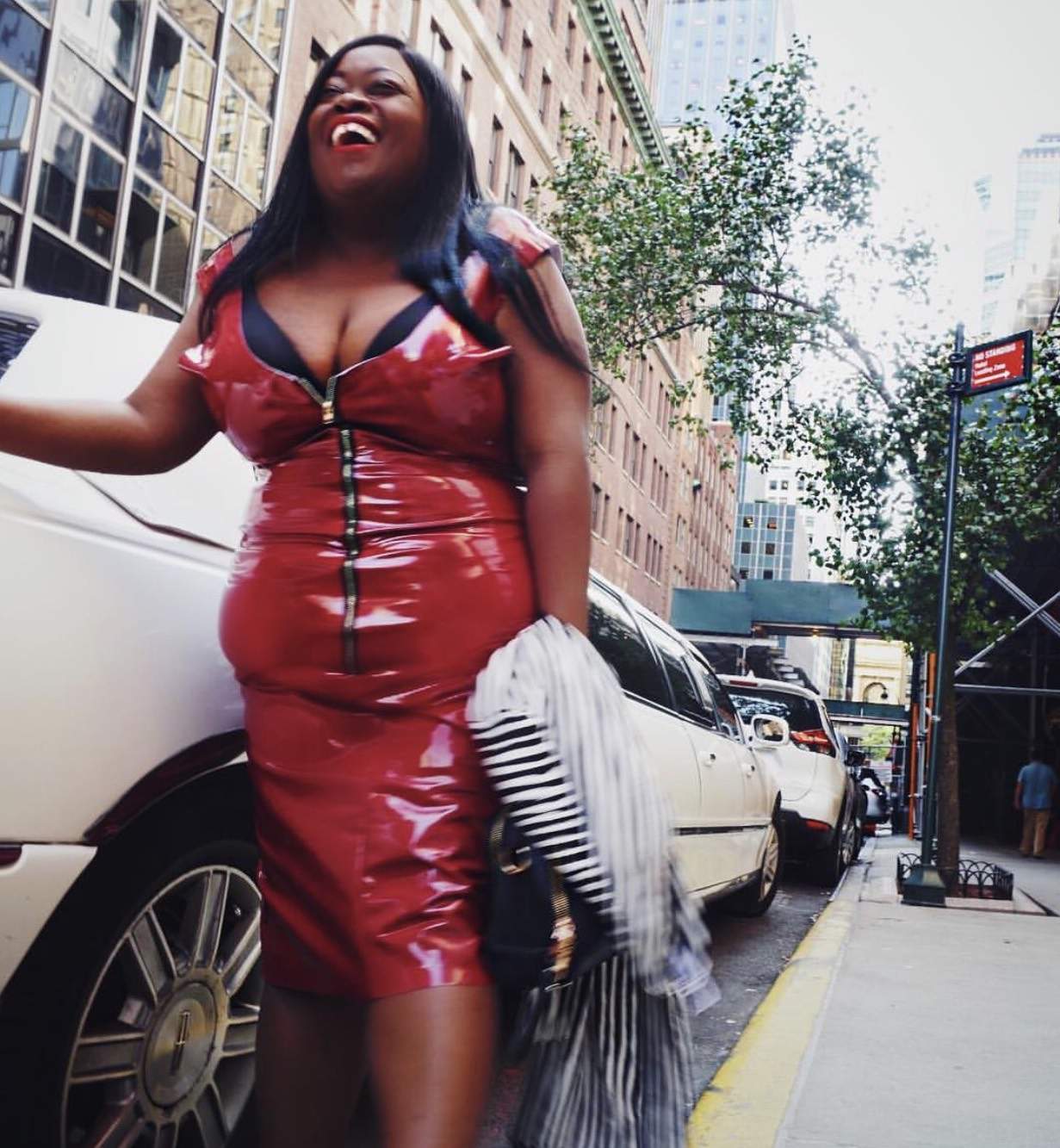 What or who inspired you to become a fashion blogger? What led you to it?
I was inspired to become a fashion blogger after seeing bloggers online at Full Figure Fashion Week's All White Boat Party. I was happy to see so many women who were plus size and stylish; however, I didn't see Chicago represented. I said to myself "There are fashionable fatties in Chicago." And with that, thefatgirloffashion was born.
Do you blog full-time, for fun, as a hobby? Share your evolution!
I treat my blog as a business and I take it very seriously. thefatgirloffashion is my fulltime love!

What is your favorite asset? Your legs, arms, waist? How do you play that up?
My favorite asset is my smile. As a child, I wished for braces. My mother couldn't afford to get them for me. I had to learn what makes me different makes me beautiful. I now celebrate my gap-toothed smile. A pair of red lips with gapped teeth make up my blog's logo. I'm the leader of the gap gang.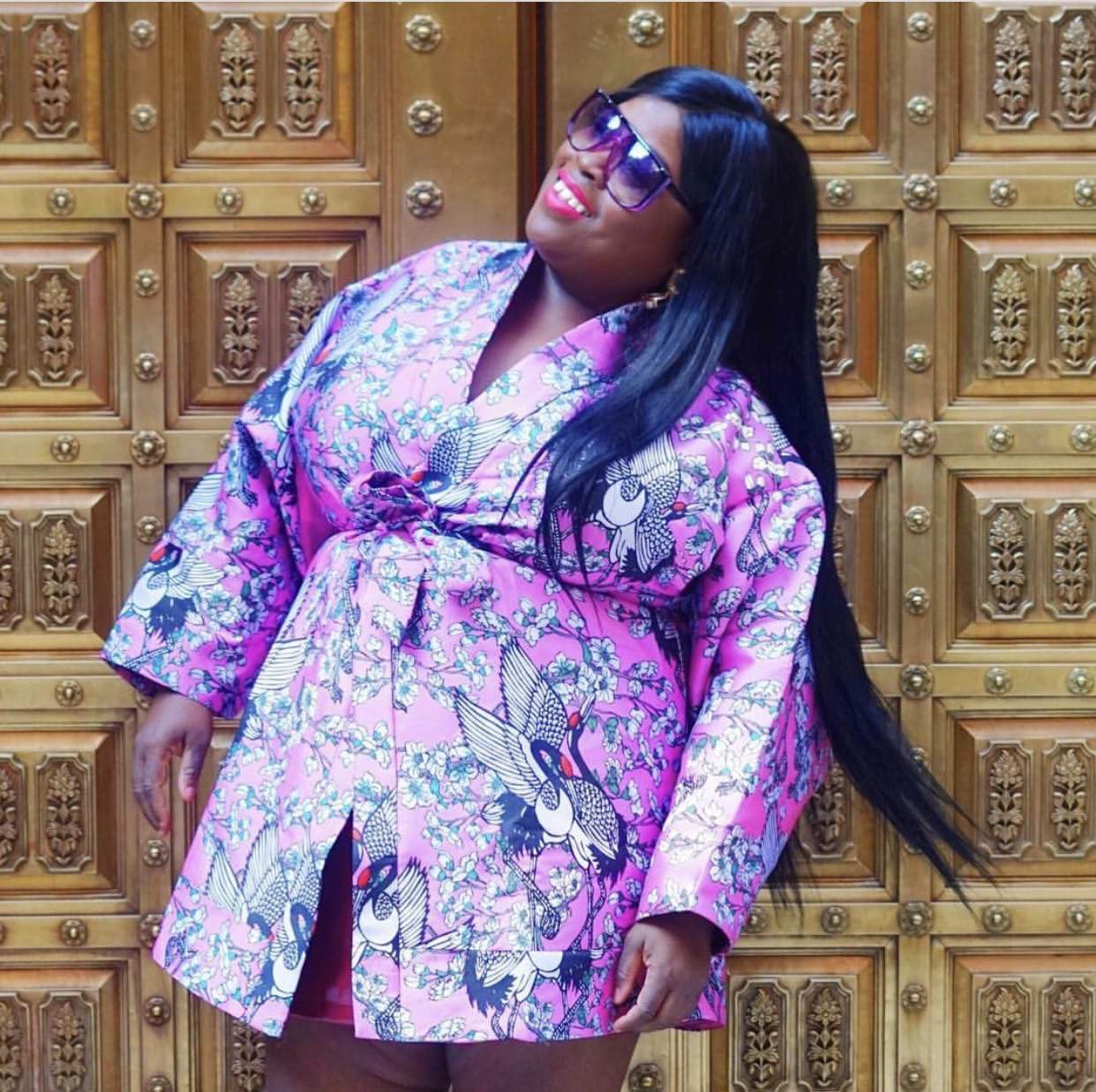 What are the challenges, if any, you face regarding being plus size?
Getting the wanted clothes in-stores. If something comes up last second, it's almost impossible to find anything to wear. Plus women don't always have 5 to 7 business days to wait on a package to arrive.
What's your favorite thing about being plus size?
My favorite thing about being plus size is crushing the thought that big girls can't wear that. When I step out, and my dress is hitting in all the right place and all eyes are on me, I think to myself, "Big girl for the win, lol."
What's your favorite thing about being a blogger?
My favorite thing about being a blogger is being a source of knowledge. A great blogger should be a resource for their readers.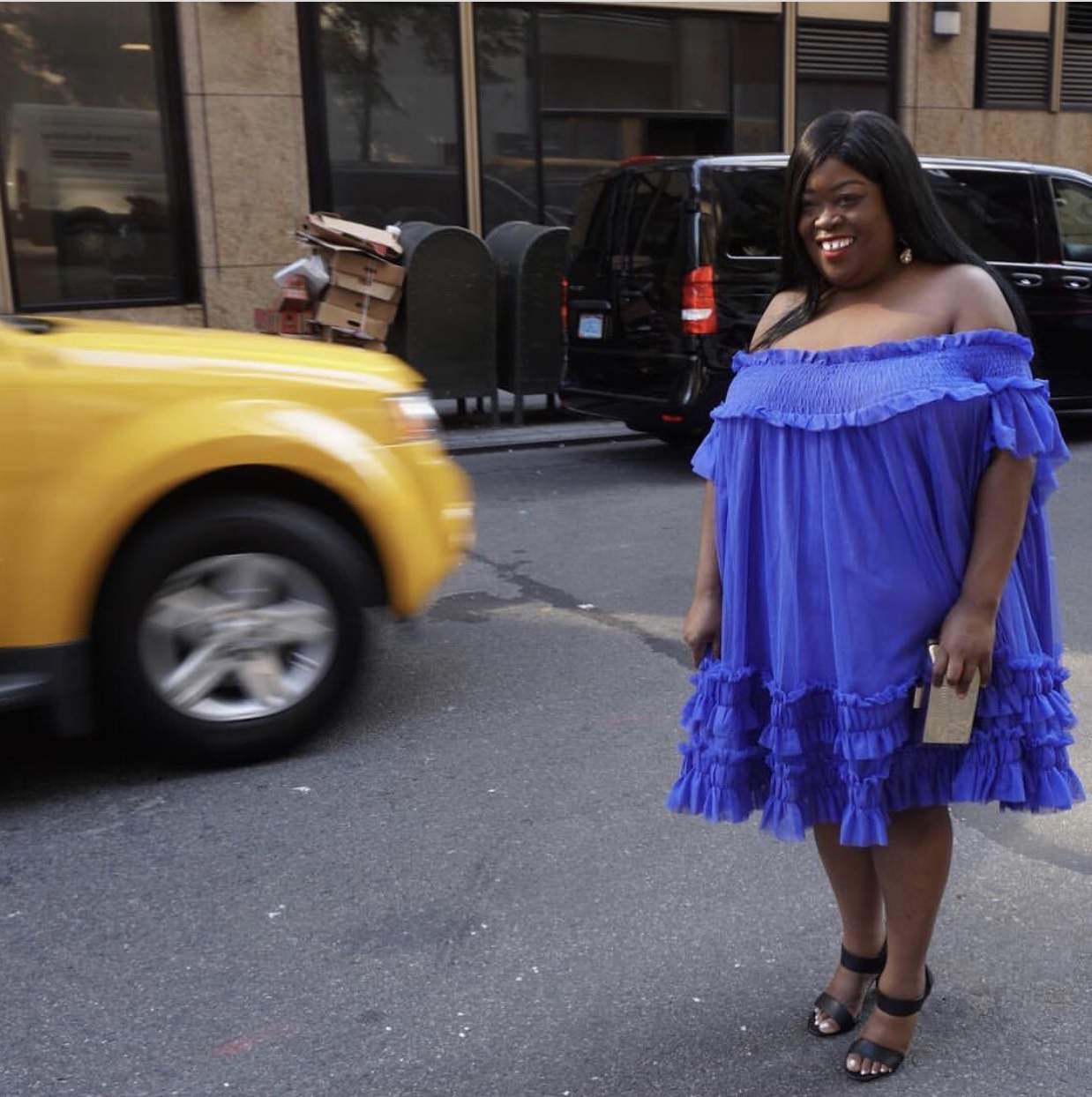 Who/what are your favorite designers/brands?
I have so many brands I love. Each one does something different for my wardrobe. My fave hands down has to be ASOS. Many of their clothes speak to my whimsical style. I'm a huge fan of Iris Bonner of thesepinklips brand. Eloquii is my favorite plus size only brand.
Describe your personal style.
My style can be described in two words: whimsical glam. Whimsical glam is playful and fun, while at the same time it's ethereal and romantic. I like to put together a thoughtful combination of colors, patterns, and sparkle.
Which bloggers inspire you? Plus or straight size! Any bloggers currently on your radar?
I try to take inspiration from everywhere and anyone. I love when I see a blogger's style and I can't help but say you did that. I'm at a loss to name a name right now. (sorry)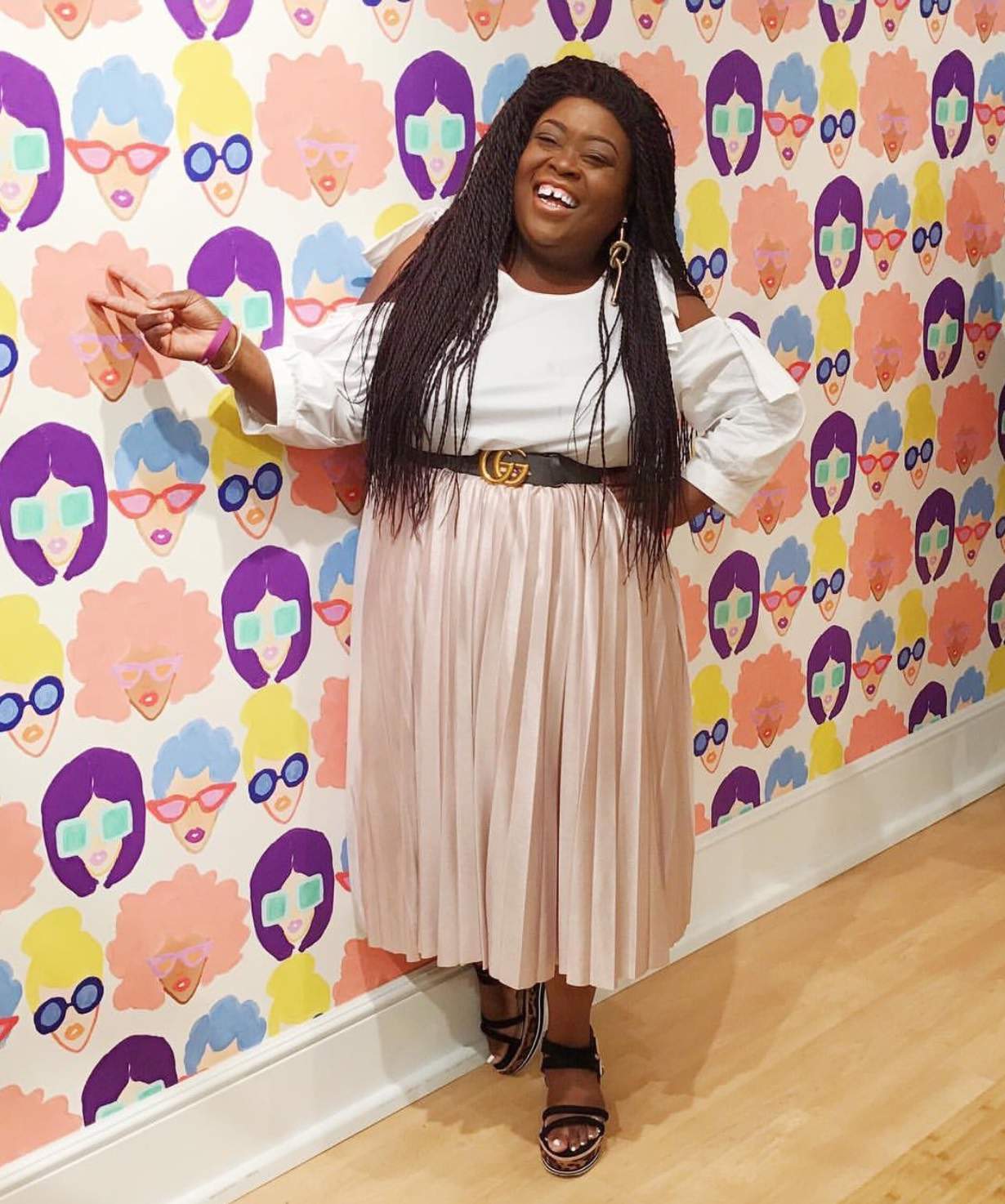 What do you think about where plus size fashion is today versus a few years back?
When I think of comparing plus size fashion today versus a few years back I think of the line "Things come slow or not at all" from Lauryn Hill's song Everything is Everything. There are more options; however, they are mainly online. For me, It appears to be a choice of club wear or church wear with nothing in-between. As petite woman, I am happy to see brands addressing fashion for shorter women.
What do you think or hear from readers, is one of the biggest myths about plus size fashion?
One of the biggest myths I see and hear daily is "If I cover up, people won't be able to tell I'm fat." For example arms. I have fat arms, so I don't wear a sleeveless shirt so people can't tell. New flash, sis! People can tell your arms are big under those sleeves.

Are you working on anything or have anything to share?
2017 for thefatgirloffashion brand has been the year filled with travel. I have been criss-crossing the US. I don't see this changing in 2018, but it will international travel. I have some speaking engagements coming up that I've very excited about. I want be a positive voice for girls that look like me.
Anything else you want The Curvy Fashionista's readers to know?
In 2018 I'm going to try my hand at making thefatgirloffashion branded tees. So stay tuned for that!

Lastly, what does Curvy.Confident.Chic mean to you?
For me Curvy.Confident.Chic means working on being the best you for you. Whether you identify as curvy, thick, plus size or fat, focus on your own happiness and your confidence will grow. Only you can define what's chic!
Do you dig her style? Which look is your fave?
Want to be featured?
Make sure you fill out your deets here, so that we can feature you!
Looking for more plus size blogger style inspiration? Make sure you check out all of the other plus size blogger spotlights!