As we are in peak summertime, that means that the heat has risen, the amount of clothes that we need to wear is minimal, and comfort is key. So, what do you do? Yes, you can reach for a fun plus size maxi dress, but if you want something different or less constrictive, how about a cute plus size romper or playsuit?
Now, we know that for some of you, a romper or jumpsuit is completely out of the question. But for those of you who love them or are on the fence, we have options!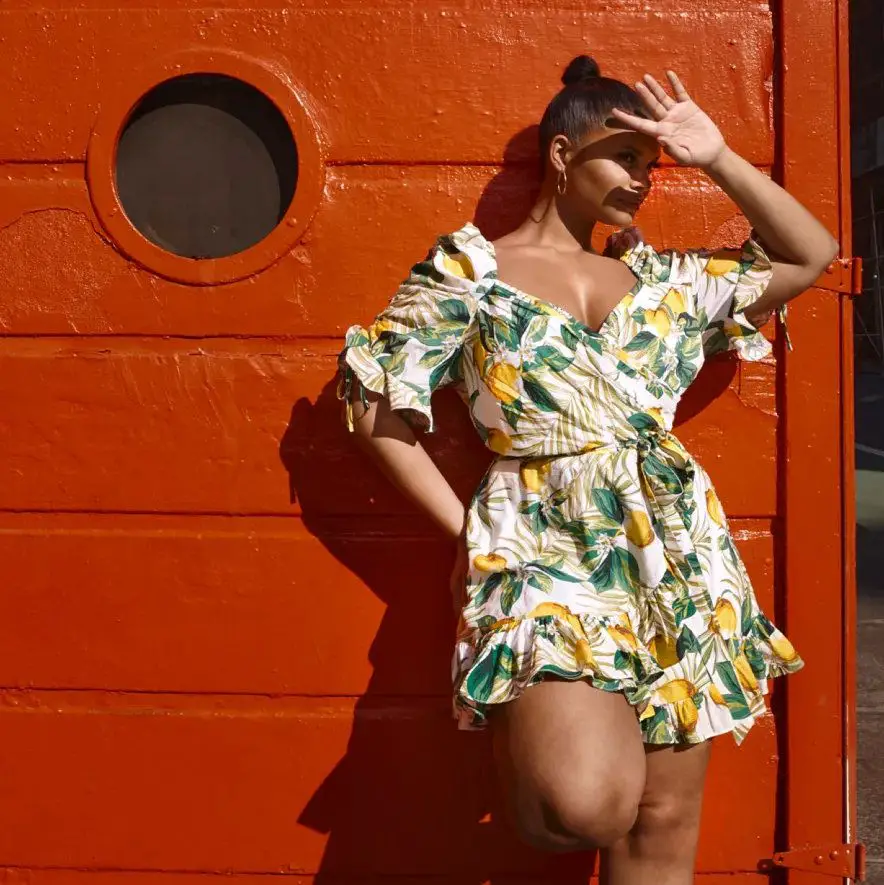 Finding the right plus size romper or brand can always be a bit tricky… you have to think about the rise in the crotch area, the ease of getting in and out of it, and how comfy the fabric is. Sometimes, you also have to consider the bra situation or the thigh creep vs chub rub.
It is real out here… BUT, if those considerations do not give you pause, then you have to take a peek at some of the fun options that we have found across the web.
20+ Really Cute Plus Size Rompers to Beat the Summer Heat!
As The Curvy Fashionista editors, we write about stuff we love and we think you'll like too. The Curvy Fashionista often has affiliate partnerships, so we may get a share of the revenue from your purchase.

What did you think of the options that we've found? We wanted to give you variety and range, from your uber casual cute plus size romper to the more playful and sweet option. We also threw in a few professional looking ones, that you could wear for that Zoom meeting.
Options. It is all about the various options we have to play in now!
When it comes to a great plus size romper, what do you look for? Asides from the considerations above?
We also made sure to give you a variety of price ranges, too…
If rompers are NOT your jam, are you more into jumpsuits? Would you like a jumpsuit roundup, too?! We've already featured a few fun lingerie pieces, some lounge wear, and the plus size indie designers who fashion them…
What else are you looking for?
Let us know! We got you…