Are you a nail polish or nail polish sticker fanatic? I AM! I waiver between acrylics, clean nails, and 3D designs all of the time, so when news of Tracy Reese for Jamberry were teaming up for New York Fashion Week landed in my inbox, I knew I had to share with you!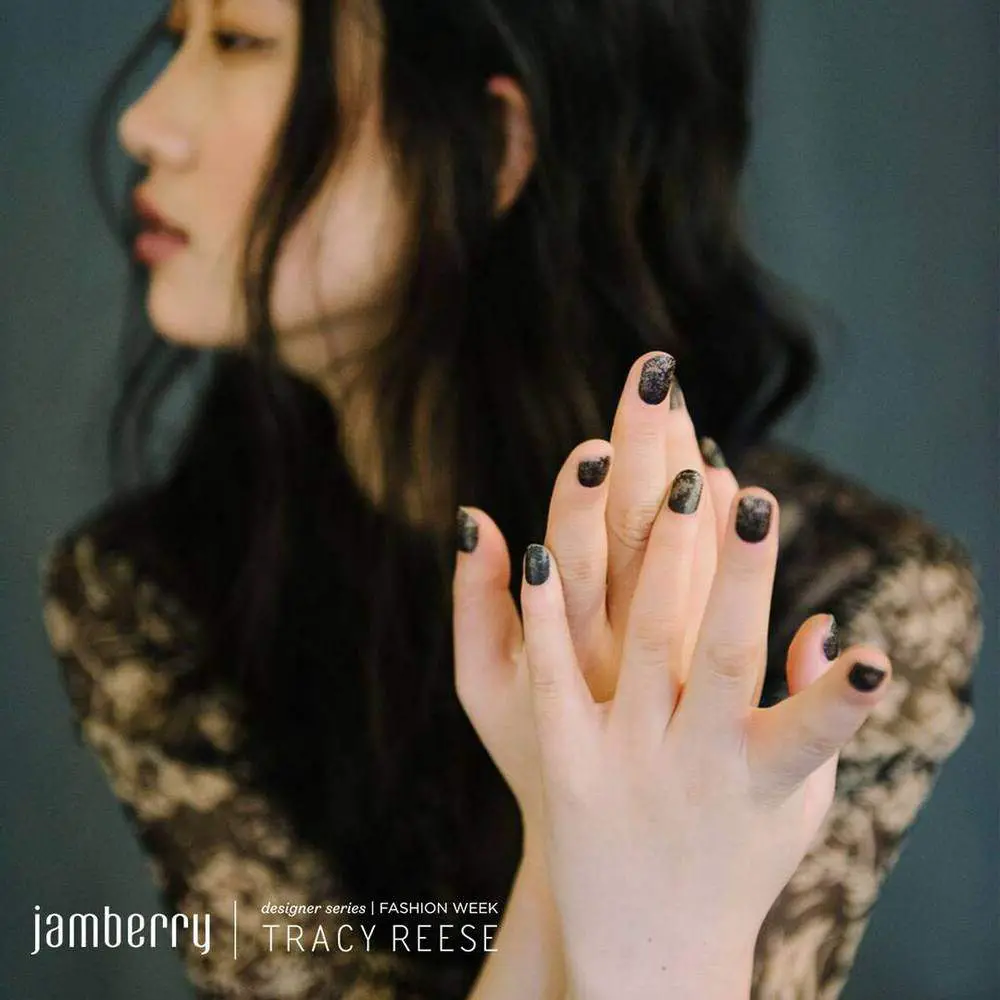 Every time we talk nails, over on Facebook, we get tons of you fab ladies dropping your Jamberry links or professing your adoration and love for them, so I thought to share this with you!
We often get inspiration recaps about beauty trends and tips for beauty, and this one was wayyy too cool.
You see, you can rock your own custom designed Tracy Reese wraps to accentuate and finish off your favorite high-fashion ensemble!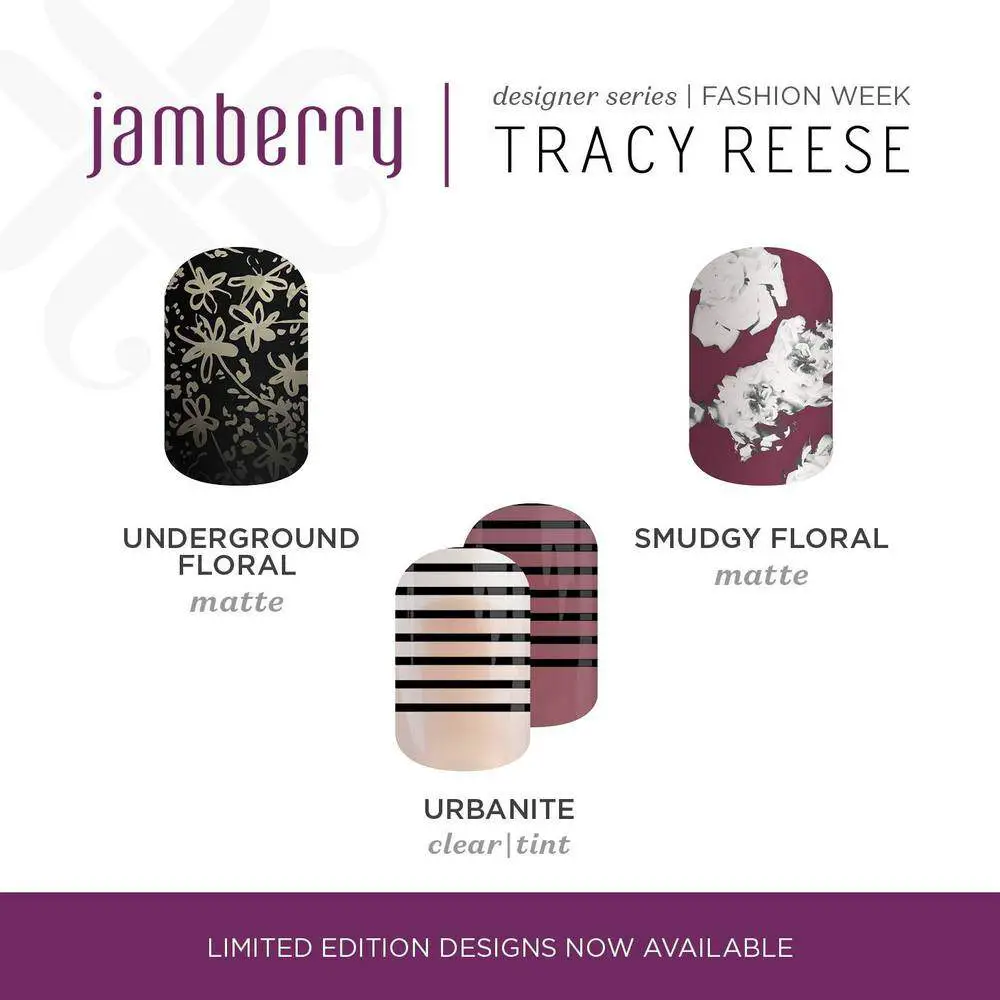 Tracy Reese took inspiration from her hometown of Detroit, to create three standout designs just for us and I already have a favorite!
'Urbanite,' features "thin black stripes over clear and burgundy tint in a mixed mani that is stylish and chic."
While 'Smudgy Floral' and 'Underground Floral' designs "bring a femininity and retro feel to dark colors and patterns inspired by nature."
They are so much fun and my uber favorites are the Urbanite! I think I need to get these or next time I get my nails done, I will play with this influence!
What do you think?

You can shop the Tracy Reese for Jamberry Collection now, at Jamberry.com!
How much fun are these nail wraps?!? Can you see yourself playing in them? Let Me Know!