Curvy fierceness is worldwide! This time, we samba all the way to Brazil! Dispelling all preconceived notions of what typical Brazilian women look like, these beautiful women embody the line's boldness!
Brazilian photographer Kelvin Yule did his thing in a collaboration with plus size fashion label, Julia Plus, featuring an array of Brazilian beauties to showcase the line's Fall/Winter 2017 collection, cut for curvier fierceness and wearability.
These Fierce Brazilian Beauties Bring Julia Plus' Fall/Winter Collection to Life!
Do y'all see these rich and beautiful colors?! Ranging from navys, to oranges, to greens, to pinks, to pastels, this collection offers a wide arrangement of rockin' rainbow!
And let's show some loves to the models themselves! Models Nahuane Drumond, Bell Rocha, Isabella Bispo, and Kamila Oliveira add to the rich color palette themselves showing off their smooth skintones and saucy hairstyles. YASSSSSS!
Yule incorporating the stunning setting of Brazil adds to the vibrancy of the models and outfits, showcasing a perfect balance of softness and edge. We have flowy sundresses, trendy rompers and jumpsuits and hot pink pants, oh my!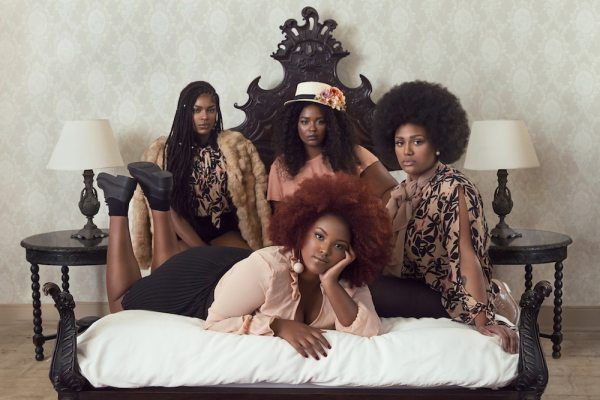 Though it may be nice and warm for a majority of the year over in Brazil, the fall & winter temps can sometimes dip low enough to rock these pieces.
This collection is perfect for the curvy vixens of cooler climates too by simply pairing it with the cool biker jacket or by incorporating the leather pieces into the look!
I mean, do you see that Joanne the Scammer-esque coat up there?! The fabrics are just as diverse: leather, velour, denim, and more!
What do you think of this new collection? What are your favorite pieces? I could definitely see myself rocking the fur coat or the leather jack this fall/winter! Let's chat about this Brazilian beauty in the comments!
To see more of this collection head over to JuliaPlus.com.br
AND if you are looking for more places to shop,
make sure you check out our Plus Size Boutique Directory
that features more bold & fierce plus size brands & boutiques!
Until next time!!