Finding a wide calf boot for fall is getting quite easier. PROMISE! The varied amounts of styles, places to shop and designers is expanding and I love this! I could never tire of a dramatic boot and I am here for this season's options… aren't you? NOW, before you ask, yes, there will be another post for the wide calf knee high boot options, but today, I want to focus on the elusive over the knee options and a few places where you can score them and my favorite wide calf AND over the knee boot picks!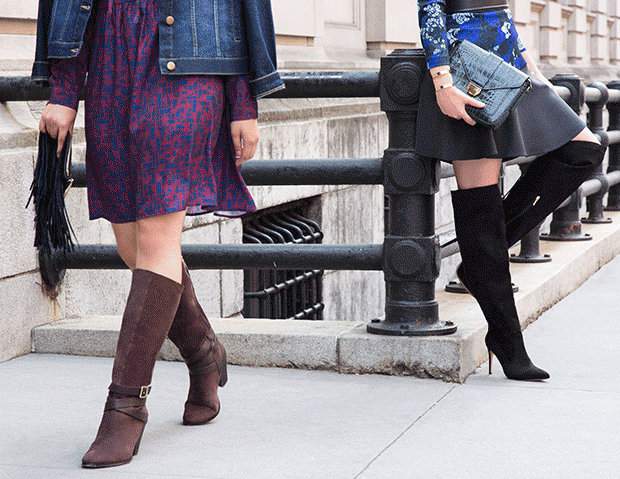 Are you ready?
I must note, that if you are looking for a few places to shop for a wide calf boots, I have a variety of articles on JUST this topic! Check out all the posts at this link, Wide Calf Boots!
But back to the wide calf & over the knee boot options. Are you ready? We have a few options at various price points for your shopping pleasure!
5 Must Have Wide Calf & Over the Knee Boots for Fall
Here are a few tips for rocking out (and buying) your over the knee boots:
Make sure that you get measured or measure your calves
Play with different silhouettes, fabrications, and cuts in boots! There are stretch, lace up, and various finishes on boots to match your tastes!
You do not only have to rock your boots with leggings, jeggings, or tights. Think the denim A-line skirts or some of the maxi shirtdresses, or a midi skirt! This adds texture and interest in a variety of ways!
What do you think about these picks? I will share more places to buy wide calf boots, but in the meantime, check out this old roundup of places to shop!